Home
Need inspiration for all the important spaces in your home? Start imagining here.
Anyone who has pets knows that the battle of keeping them away from the trash just comes with the territory.
Read More
At the beginning of this year, as some of you may know, we welcomed twin daughters into the world. They've slept in bassinets and cribs for a while now, but every once in a while we find ourselves all on the bed together, and once you throw a dog or two in there, it gets really crowded, really fast.
Read More
A laser level can make the once difficult process of hanging a picture straight on your wall a quick
Read More
Finding high-quality speakers to enjoy music and other entertainment shouldn't be a never-ending search. Here are our five best
Read More
Hardwood floors never go out of style. They are beautiful and unique, but those who have them know that
Read More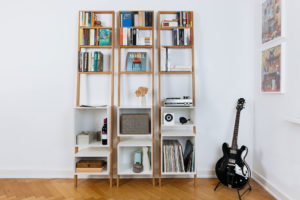 At MostCraft, we like to read. Which means we also like bookshelves, and we are of the school that believes 1) you can never have too many books, 2) you can never have too many bookshelves and 3) old ladders make great bookshelves.
Read More
I love reading, but I hate to stop when my husband decides he wants to go to bed. This makes reading hard, since I have to read in the dark. Can you do that? I can't. So, of course I will either go into another room, or I will have to put my book away and suffer not knowing what is going to happen next.
Read More
A good headboard can make a bedroom seem more comfortable and relaxing. On the other hand, a bad headboard can make you want to stay up for days on head. Such is the importance of headboards.
Read More
Now is the time of year that it makes the most sense to have a fire pit, and even if it's already starting to get cold in your neck of the woods, that doesn't mean it's too late.
Read More
So you have a plan to create your own customized garden paradise. You've selected the gravel, picked out the perfect positions for the trees and shrubs, and planted flowers. Your neighbors are going to be so jealous! But there's something you need to consider before getting too excited about how impressed they will be.
Read More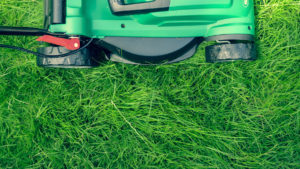 When you own a unique type of grass, it means carefully selecting your garden care tools. St. Augustine grass
Read More
Have a beautiful look on the inside of your aquarium, so you can create an oasis for the creatures living within. Not only that, but these backgrounds can also be great for you to look at. Pair the beautiful pictures with the soft sounds of the water and bubbles and you have your own comfort zone.
Read More
There's nothing like fresh juicy tomatoes picked right out of your garden. They taste sweeter and just look better
Read More
What better way to prove to your friends, family and neighbors that you have "the most" Christmas spirit than by making your own outdoor decorations? Anyone can go to Walmart, Target, Kmart, Home Depot, Lowe's, Michael's, Hobby Lobby or Kohl's to get their outdoor decor, but it takes a real Holiday Cheermeister to do it yourself.
Read More
There's nothing worse than getting excited about your freshly baked bread, only to find that it dries out or
Read More