Studies have proven that completing arts and crafts can improve both physical and mental functions. The art of crafts requires coordination, physical effort in some cases, and it exercises the mind. Have you ever stopped and took note of your mental state once you have completed a craft project? You feel accomplished, the stressors of the day have disappeared, and your mind is now quiet instead of anxiety-ridden.
Crafts not only offer these benefits to the person completing them, but you can also look into selling your completed endeavors for some extra side cash for a rainy day! Getting into crafts from an early age can be quite beneficial for numerous reasons. So today we are going to take a look at 55 cool craft ideas for teens and tweens! These crafts are great for the physical and mental benefits while being cool enough that all your friends are going to wonder where you got that!
Summer Crafts For Teenagers
1. Easy-To-Do Crochet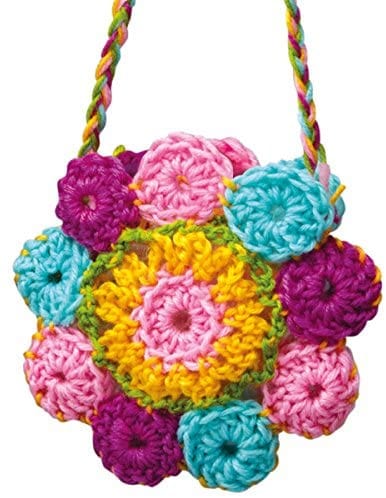 Available on Amazon
If you want a craft project that will give you multiple options for completion; then you want to check out this crochet kit that allows you to make a purse, a belt, and more. You will also get the instructions for each item, the crocheting hooks, and you will probably get a lifelong appreciation for crocheted goods that are made with your own two hands!
2. Rainbow Macramé Kit
View Product Here
If you are always looking for your keys in the bottom of your bag, then you will love this brightly colored rainbow keychain that is made using macramé art styles. With delicate beading and a sturdy design; you'll be making this one for your friends as well! Not only that, who doesn't enjoy a good rainbow?
3. Felt Teddy Bear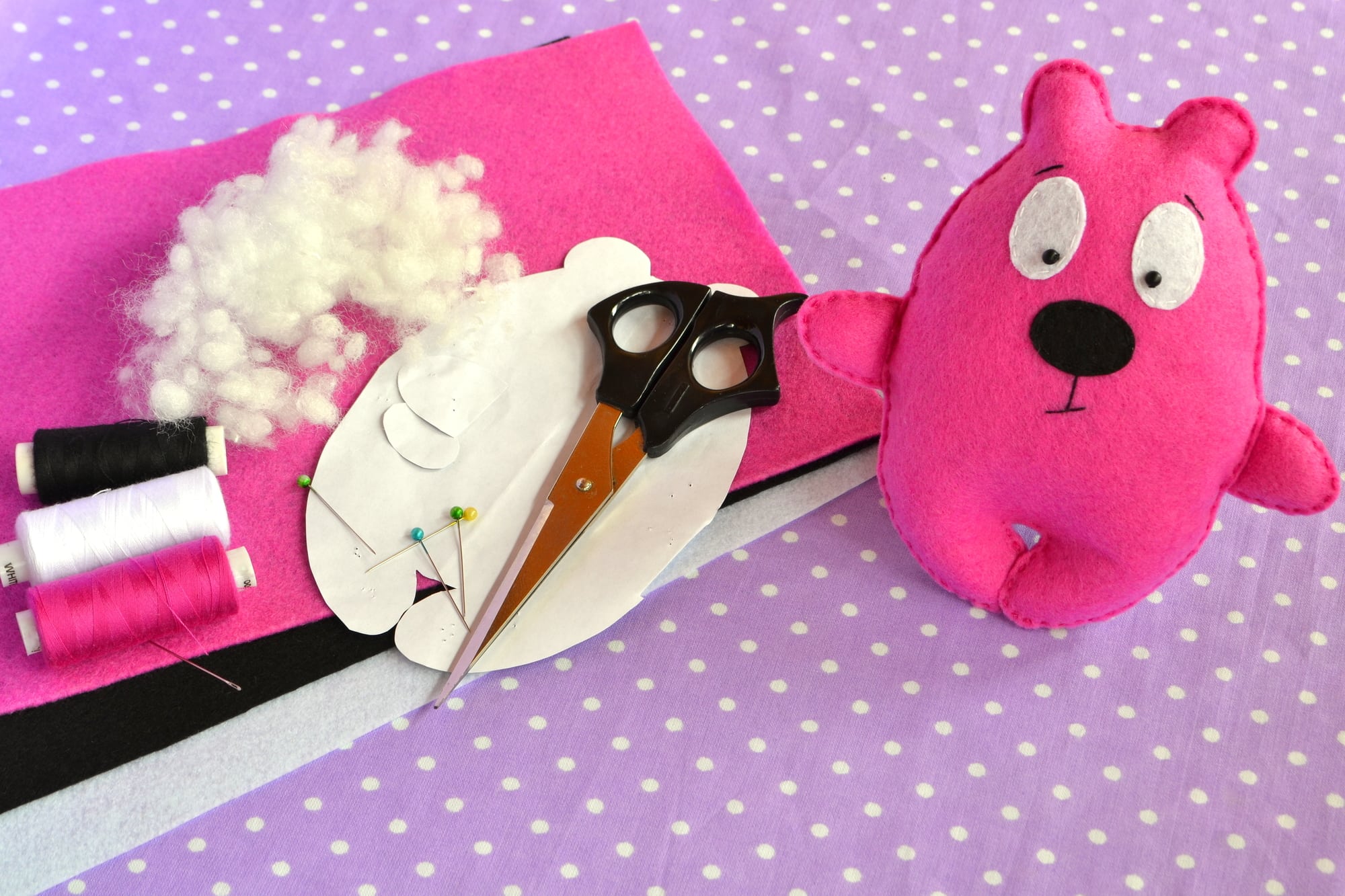 Give your little brother or sister the gift of a trusted friend and protector in the form of this cute felt teddy bear. You can add a hook or keyring to this little teddy bear to give them the option of carrying it on their book bag, lunch bag, or wherever they would like. Easily made, minimal materials, but sibling of the year award in the bag.
4. Cotton Candy Lip Scrub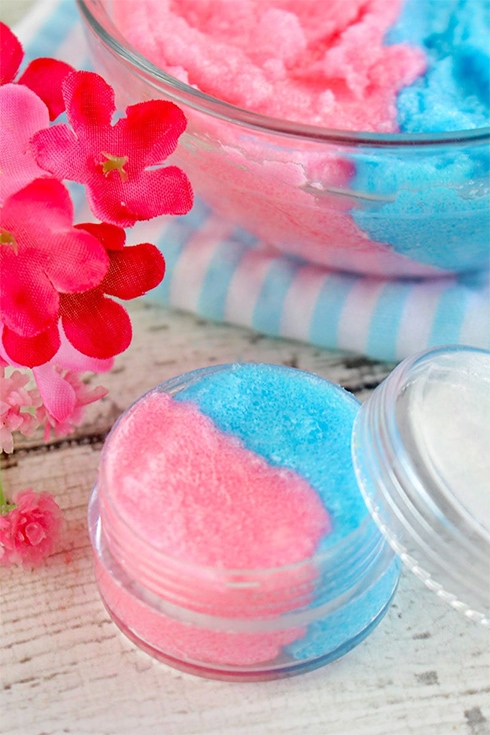 It doesn't matter how old you are; dry, chapped lips are no fun at all and during the colder months? It can be downright painful. That is why this DIY lip scrub is phenomenal! Using all natural ingredients found in your kitchen, not only will chapped lips be a thing of the past; this scrub also tastes great. This is the perfect craft for the next sleepover with you and your besties.
5. Handmade Earrings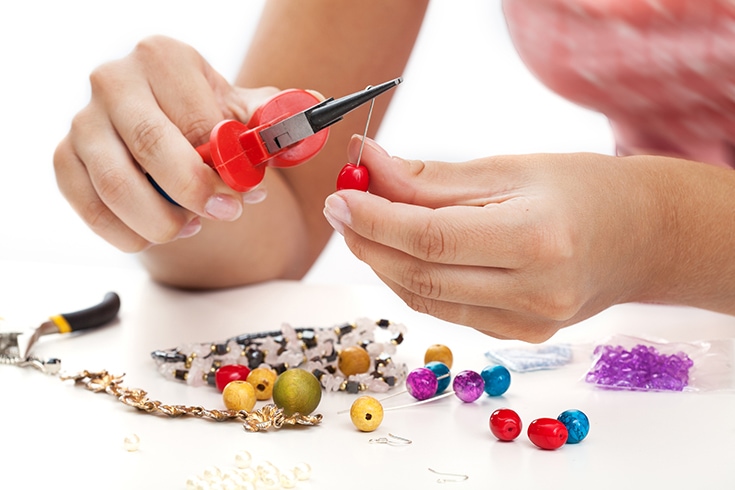 If you are looking for a craft project to complete with your friends, then look no further than these easy handmade earrings. Completely customizable and unique to the maker; these earrings will make you the envy of the school when you have a pair that match each outfit of the week. These are also a great item when it comes to selling your wares to the general public because earrings make a wonderful gift.
6. Painted Planters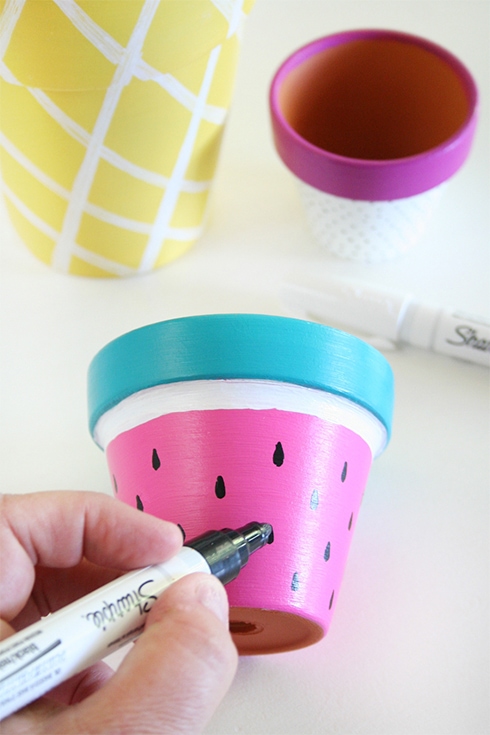 Are you the type to have live plants and greenery in your room? Why not display your growing skills and green thumb in a painted planter that brightens up any room that it is displayed in? These planters can be purchased at your local dollar store along with the non-toxic craft paint. Use stencils or freehand draw your designs on to the pot and paint!
7. Yarn Chandelier
Looking for something to showcase your creative side while bringing more bright colors into your room? Check out this yarn chandelier then! You can make these in any color and in any size you want. You can create a multitude of sizes for a cascading visual of color coming down from your ceiling. The best part about these chandeliers? They are super easy to make.
8. Ice Cream Brooch
If you want to jazz up any outfit and showcase your love for the summer, along with all the cool treats you can get; then you want this beaded ice cream brooch. It can easily be dressed up for a special function, be casual for hanging out with friends, and even be a decoration on your purse, knapsack, and whatnot!
9. Avocado Toast Earrings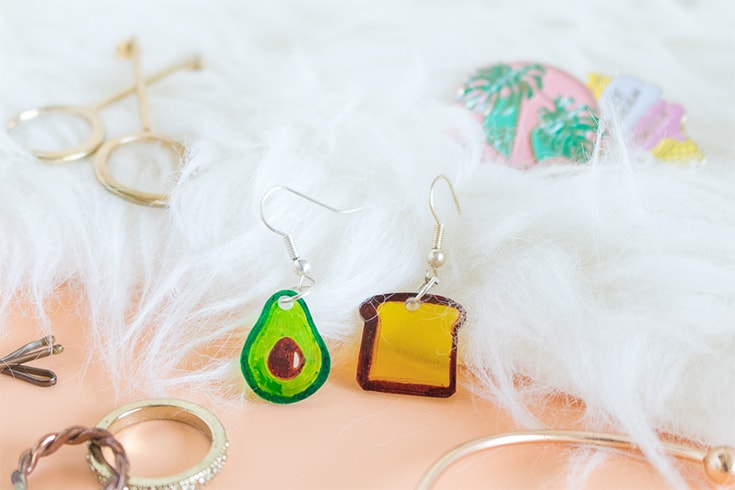 Are you a lover of avocado toast? Want to showcase that love on your ears? These beaded and adorable avocado toast earrings does exactly that. Fun, colorful, and playful with delicate craftsmanship, you will not regret making these for yourself and your friends, along with your family. They will be that in-demand.
10. Painted Seashells With Puffy Paint
Using puffy paint to give these seashells a lifelike appearance, these painted seashells bring the beach to your room with ease and color! You can use these for paperweights, decorative items, or even turn them upside down to use as jewelry trays. They are just that versatile. Plus they can be made using actual seashells (once cleaned) or using craft shells.
11. Bandana Table Runners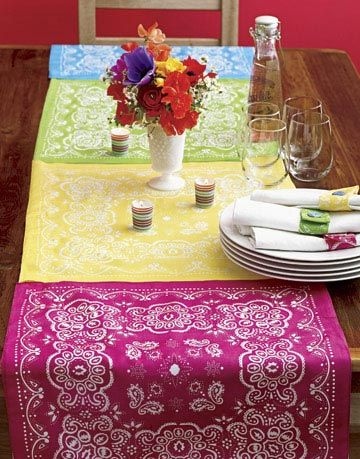 These bandana table runners bring such a pop of color to any room in the home! Once they are made, either using multiple colors or the same (your choice); you can display them on the kitchen table, dining room table, coffee table, or your own bureau. Slightly vintage, highly colorful, and definitely a welcome addition to any décor.
12. Pineapple Tie Dye Shirt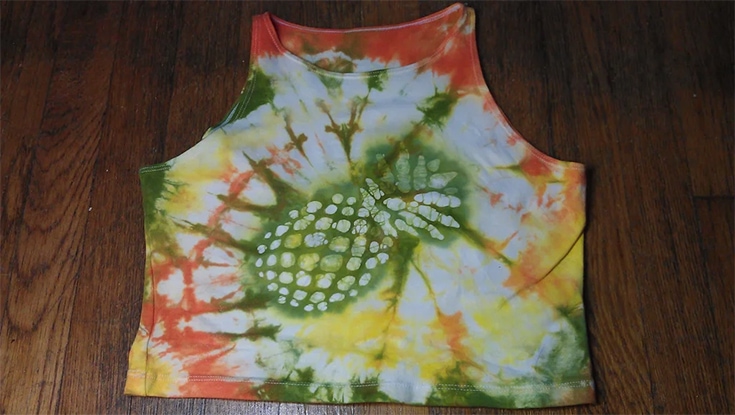 Tie Dye will never go out of style! It has been around since the 60s when it was the unofficial uniform of the hippie movement. There is a reason it has lasted this long – it is cheap, easily made at home, and brings a bright color influx to your wardrobe. But this shirt has a spin on the classic look. Once this craft is done, you are the proud owner of a tie dye pineapple shirt.
13. Turban Headband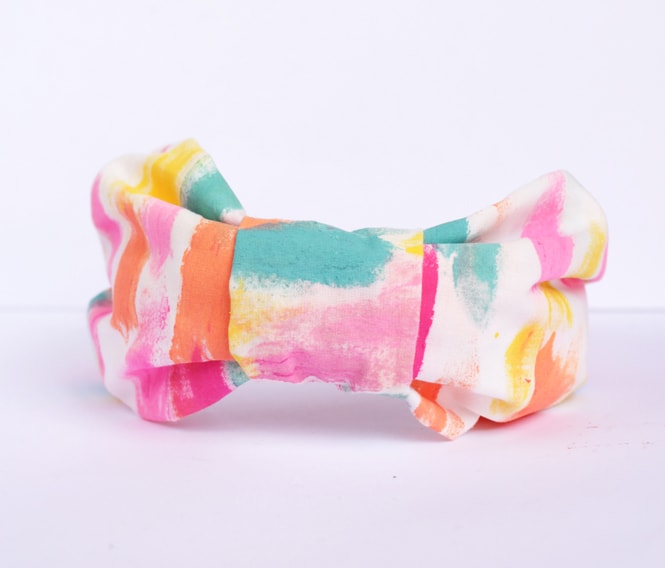 If you have the type of hair that sometimes needs a little boost for control or you just want to spice up a simple hairstyle by adding a pop of color – then this tie dye turban style headband will be your new best friend. Easy to make with listed instructions, you will not regret making this one! Until you have to make them for everyone in your social circle, that is.
14. Baseball String Bracelets
Showcase your love of sports and baseball in particular with this baseball string bracelet. Designed to resemble a baseball, the lightweight construction and feel means you won't have to take it off to play a game. Easy to make, easy to wear, and super easy to love this one! Just practice caution when cutting the strings off an old baseball.
15. Ribbons In The Wind
Using a floor fan, you are able to bring the colors of the wind to your home with this ribbon design. It can also be a game for your feline family members as they try to catch the ribbons which not only provides them exercise, it provides you with entertainment for hours.
16. Decorated Tennis Shoes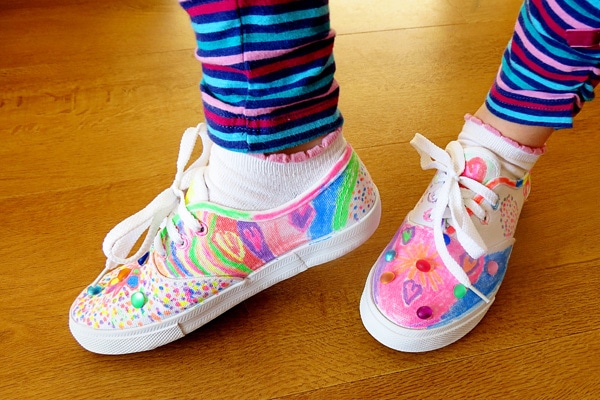 Love your tennis shoes but tired of the same boring colors that everyone in your class wears? Then why not decorate your tennis shoes yourself with vibrant fabric paint. You can use stencils if you prefer or you can freehand draw on your tennis shoes and make them completely your own creation and design. Just make sure to treat your shoes after completion so you can safely wear them in the rain without the colors running.
Spring Crafts For Teens
17. Origami Flowers
Available on Etsy
After a long, dull winter; you must be aching for some springtime color and some new floral arrangements. Instead of spending your hard-earned money on real flowers that might only last a week, why not try your hand at making your own paper origami flowers? This kit provides you with everything you need to start out so it doesn't matter what your experience level is.
18. Satin Flower Hair Accessory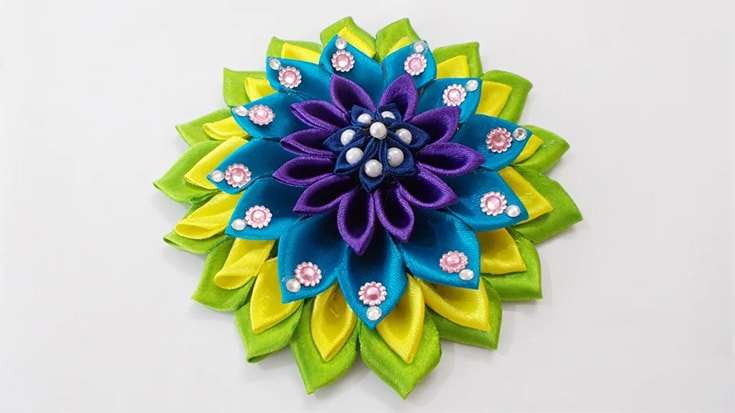 Want to spice up your messy bun, braid, or ponytail? Then check out this satin flower hair accessory. You are able to make this hair clip in whatever color scheme you want, add whatever rhinestones or sequins you prefer, and then you simply follow the instructions for a unique hair accessory. Watch as the light reflects the beading to cast your classic hairstyle in a new light.
19. Fairy Garden
Read More Here
Transform a corner of your backyard to a fairy paradise by creating your very own fairy garden. The key is to use small decorative items such as houses, birdbaths, and more combined with small flower species surrounded by lush greenery. The sky's the limit with this one and you are the designer of this masterpiece.
20. Squishy Cake
Looking for something to take the edge off while in school or occupy your hands while on the way home? This DIY squishy ball in the shape of a birthday cake is the thing for you. It's squishy, colorful, cheap, and it's easy to make. You can even add a keyring on this design to store it on your pencil case to use while in class!
21. Grosgrain Ribbon Belt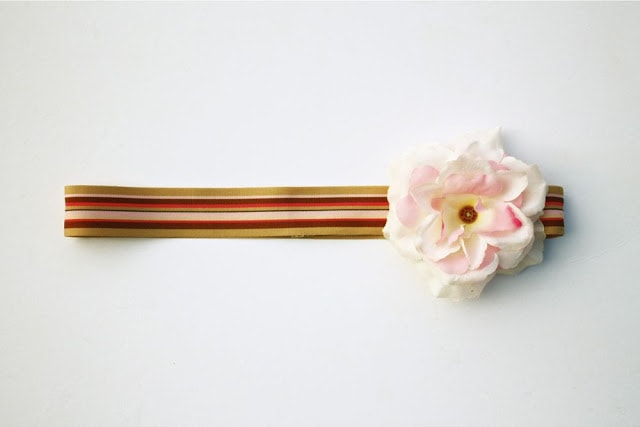 Dress up your casual look of jeans and a t-shirt with this grosgrain ribbon belt. Using fake flowers and an array of colorful ribbons; you are able to transform them into a belt that not only keeps your pants in place, but it also adds a touch of whimsical color to your wardrobe.
22. Cactus Pom Pom
Bring a touch of the desert and color to your desk or windowsill with these pom pom cactus plants. They are small and colorful with a sweet visual appeal without the sharp thorns of a regular cactus. You won't have to worry about watering these but you will have to worry about your friends wanting one.
23. Kusudama Flowers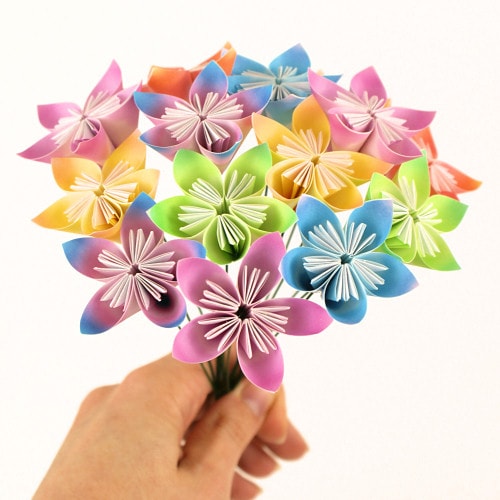 Create a stunning arrangement of floral flowers using this tutorial for kusudama flowers. A Japanese custom, you are able to use origami folds to create these flowers with ease. Use a variety of colors for a truly stunning bouquet or use the same color in different sizes for a modern, sleek monochromatic display. Really set off your creation by placing them into a stark white vase.
24. Zipper Ring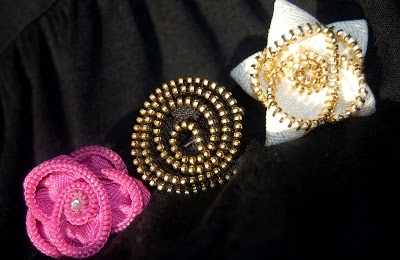 Turn a traditional jewelry item into something new and exciting by using a decorative zipper as a ring. This doesn't mean wrap the zipper around your finger and call it a day but use a glue gun to create a stunning rain for your hand. These can be made in different colors and sizes so you always have something to match your outfit.
25. Beaded Friendship Bracelet
Show how much you love your best friend by gifting them a beaded friendship bracelet. These lightweight bracelets are easily made using jewelry wire and beads. You can make matching ones or ones that look complete when put together side-by-side. These are perfect for both female and male best friends.
26. Jean Purse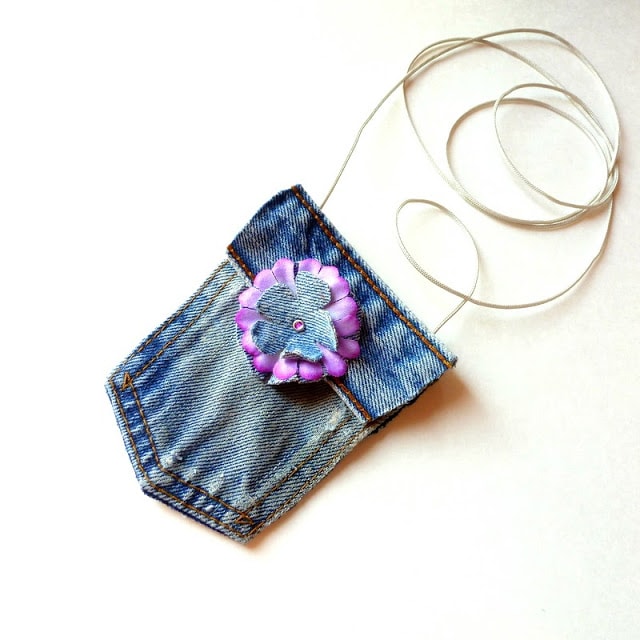 Want to store your money for the school day without having to carry around a bulky purse or wallet? Then take an old pair of jeans and turn the pocket into this itty-bitty jean change purse. You don't even need sewing skills for this project, only an imagination. Add a wrist strap and you are good to go for the day without having to make a stop at your locker.
27. Edible Centerpiece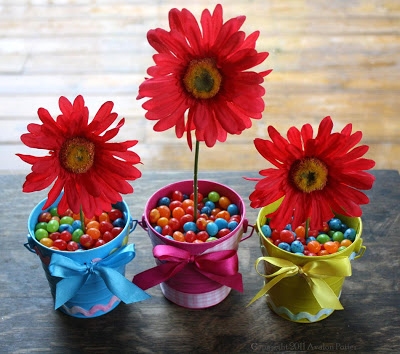 Dress up your table for the Easter holiday this spring by creating a visually stunning and edible centerpiece. Using your favorite chocolate treat (or candy), a brightly painted vase, and a bright flower; you are able to create this stunning centerpiece that also doubles as a gift for that special someone. Plus, who doesn't love chocolate or sweet treats?
28. Nail Art With Tape
If you love painting your nails and experimenting with your look; then you'll love this easy nail art tutorial using tape. Create symmetrical designs and colors with the use of nail tape. Choose whatever you want in terms of design and color but make sure you have a steady hand – or a supply of nail polish remover.
29. Lemonade Stand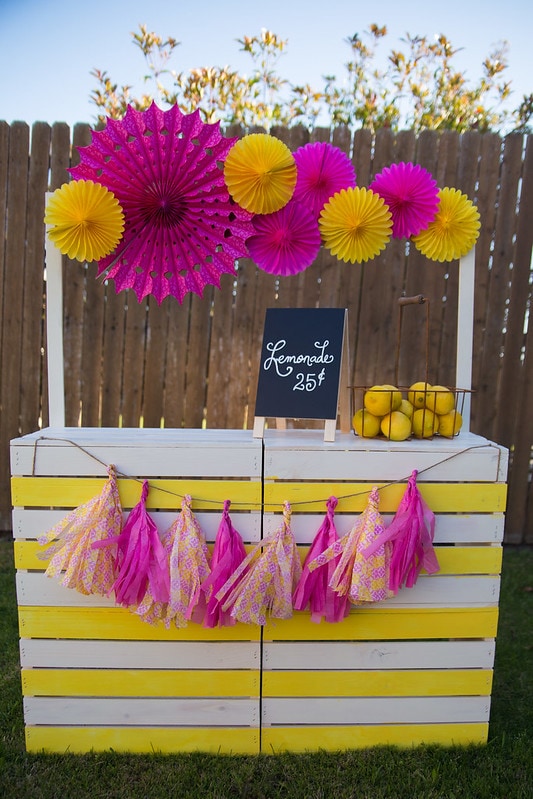 Be the envy of your neighborhood with these bright and eye-catching lemonade stands. Whether you plan to man the stand yourself or you are helping out a younger sibling, you will love completing this project. Create the stand from sturdy cardboard if you don't have access to wooden lumber and use bright paint to catch the eyes of your potential customers.
Christmas Crafts For Teenagers
30. Christmas Angel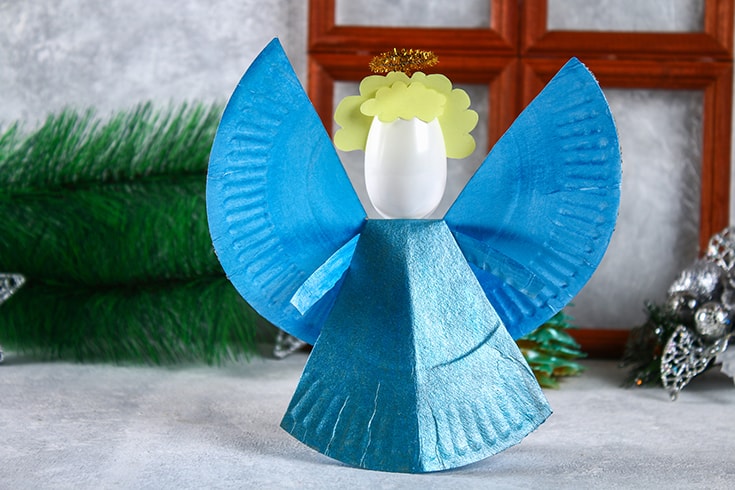 Using Styrofoam plates and bright paint, you are able to create this angelic little figurine for your windowsill, bedside table, or bookcase. They are simple to make, versatile in display areas, and easy to love. Create a full range of angels if you choose by using different colors for the gowns.
31. Ugly Sweater Tree Ornaments
Do you love the look of the ugly sweater tradition for Christmas but you don't enjoy actually wearing them? Bring them to your tree then! This doesn't mean put a full-sized sweater on your tree but instead, create miniature versions of your favorite ugly Christmas sweater and bring a sense of fun to your Christmas tree this year. Bonus points if you are using them to trim a tiny tabletop tree.
32. Paper Quilled Ornaments
You'll need quilling or craft paper for this one but once you have that? Then you are in business for creating the cutest quilled ornaments on any Christmas tree. These simplistic ornaments are wonderful for adding a touch of whimsy to your Christmas tree without breaking the bank or spending a large amount of time on them.
33. Removable Fur High-top Tutorial
Winterize your high-top sneakers this year with these fake fur cuffs that are designed to fit into the top of your sneakers with the help of some well-placed stitches. You will need some sewing skills for this one or access to a person that can backstitch fabric together to create this look.
34. Paper Quilling Christmas Tree
Using quilling paper or craft paper, you are able to create miniature Christmas trees complete with lights and ornaments when following this tutorial. Create these miniature trees to use as decoration around your room, on your notebooks, and your locker at school to truly bring the Christmas spirit wherever you go.
35. Lighted Valentine's Day Garland
If you want to create a decoration that can be used for both Christmas and Valentine's Day, then look no further than this lighted raffia garland. Using natural raffia that can be found in your local craft store, you are able to create this beautiful garland that can be draped across a shelf or doorway to brighten up any area.
36. Recycled Soda Bottle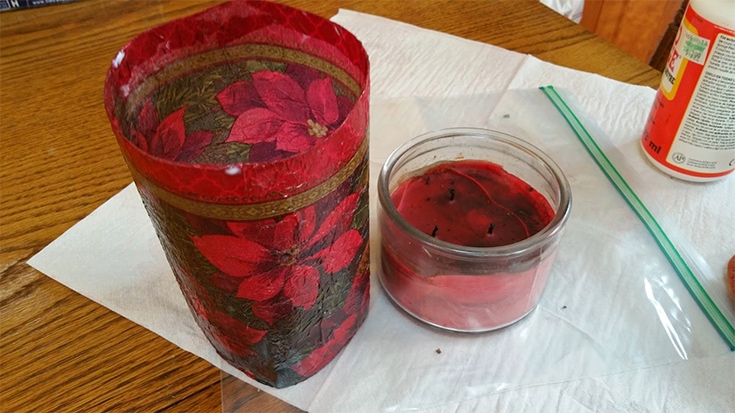 Some of the best crafts are made using items that are destined for landfills with the weekly trash. This soda bottle project uses printed paper, such as a Christmas napkin, to create a wonderful candle holder that captures the flickering flame and throws lights all over the walls. You'll need to let this one dry, however, before placing it over an open flame.
You can also use this one as a vase for a Christmas arrangement.
37. Paper Woven Picture Frame
Bring a new life to your photographs with these woven picture frames that add a pop of color to your precious memories. You can design these frames to suit the season in which the pictures were taken or use a design/color scheme that matches your room décor. The best part about these picture frames? They are magnetized and able to be attached to metal objects. They are a photo frame that can be used as a gift for a friend.
Back to School Crafts for Tweens
38. DIY Wall Collage Kit
Available on Amazon
This kit features everything you would need to create a stunning wall collage for your bedroom or for your locker. The foam spacers and parts add a 3D effect to these collages so they actually pop off the wall towards you. Design it to suit your personality and watch as people gawk at your locker and wonder how they can design something like that as well.
39. Sequin Art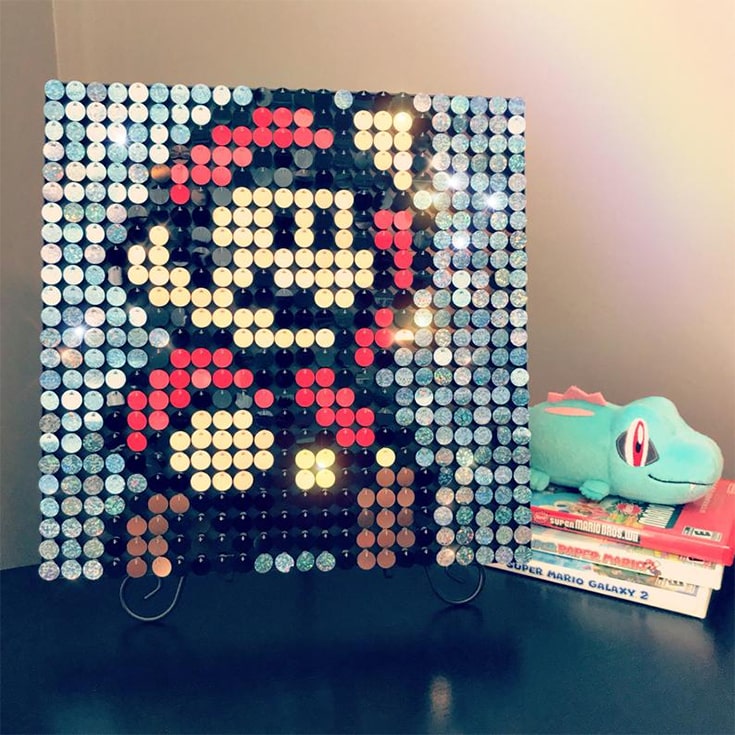 View Product Here
Love the idea of a wall collage to showcase your creative side but you want more bling and sparkle for your early mornings before class? Then check out this sequin wall art kit that allows you to design a masterpiece that can be displayed on your locker or bedroom wall. The sequins will reflect and redirect the light, casting beautiful rainbows on the walls.
40. Pom Pom Bookmark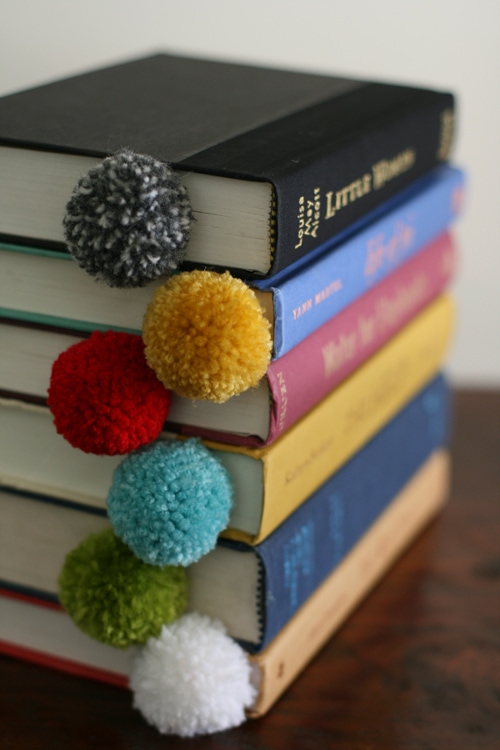 Tired of always losing your place in your textbook or the novel you are reading for English class? It won't happen again with these cute pom pom bookmarks that not only keep the place you are at in your book but look stellar while doing so. Make different sized pom pom for different subjects so you are able to find the books you need for class in your dark locker in seconds.
41. Pom Pom Letters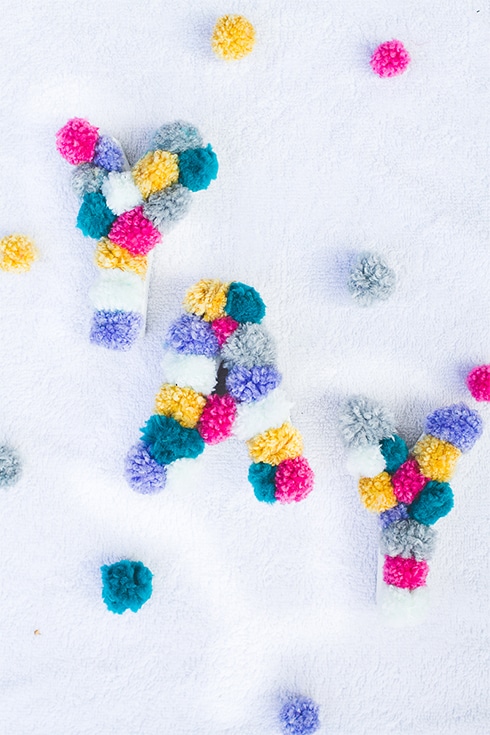 Show off your creative side by displaying your name across your locker or across your bedroom door (or wall) with these gorgeous pom pom letters. Spell out whatever phrase, name, or saying you want! They are lifelike with their 3D inspired look and you can even go a step further by creating letters with your school's official colors to offer your support!
42. Clay Alphabet Container
Perfect for smaller items such as paper clips, post-it notes, and even leads for your mechanical pencils; these alphabet clay containers are shaped like letters with a deep space for storage. Create yours in the letters of your full name but keep them small so they don't take up too much space on your desktop. If you are truly crafty, design a lid for these containers to keep everything in place.
43. Quilling Card
With some creative energy, craft paper, and sparkles (or whatever decoration you want to use), you are in the position to create a unique greeting card for that special occasion with a friend. Is their birthday around the corner? Then celebrate it with a quilling card made by you, especially for them. They will love it.
44. Tape Bookmarks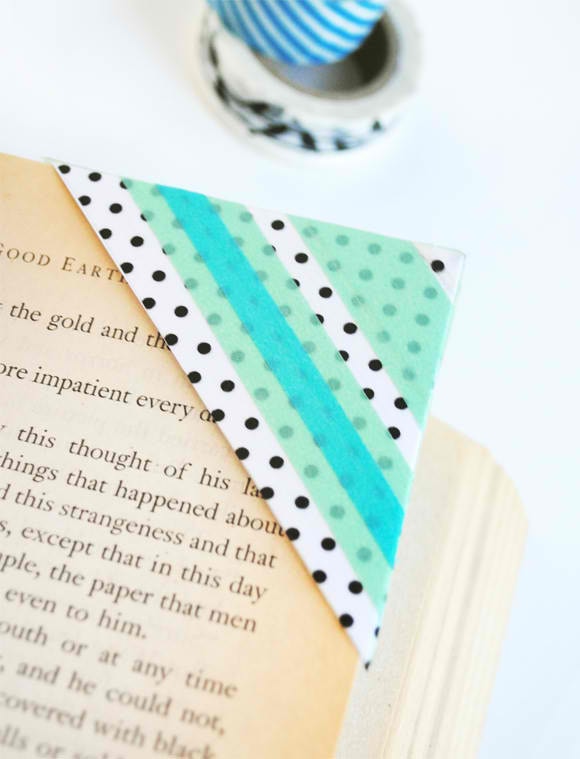 Need a bookmark for class but you aren't a fan of the pom pom style introduced earlier? Then perhaps this washi tape bookmark is more your speed. This design requires colorful tape for the construction and once completed, will fit directly over the edge of the page you are reading. This design allows for easier access to where you left on upon return to that book.
45. Rag Bag
Bring your gym clothes in style, bring your books to class in style, or bring your lunch to the cafeteria in style with these handmade bags that use rags for the design. The rags are strips of older fabric and can either be purchased or taken from older clothes. You can either sew a bag for yourself or use one that has been lying around your closet.
46. Sequin Bag
This snazzy and blingy sequin bag can be used as a pencil case, a wallet, a holder for your personal items, or as a showcase piece for your stunning outfit of the day. You'll need an older pouch or bag for this project and a variety of sequins from your local craft store. The color scheme is your choice when it comes to your new bag, so go sparkle!
47. Nail Polish Pendants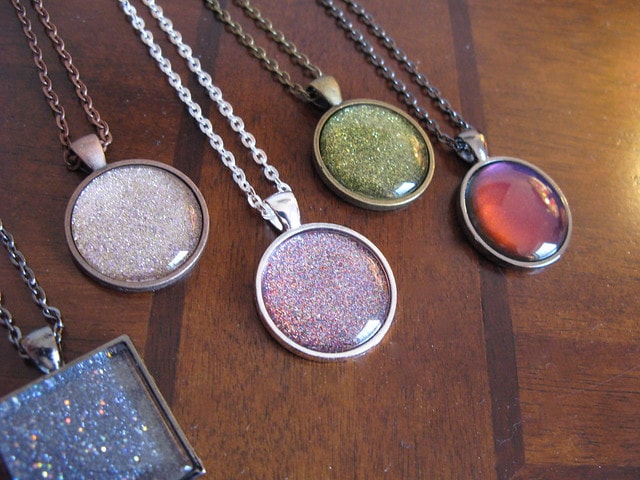 Using nail polish, you are able to create expensive looking pendants for your chains without spending a lot of money at all! Blank pendants that are used in jewelry making are available at your local craft store and you simply need a bottle of your favorite nail polish to complete this project. Using the nail polish, create a swirling design for your pendant and let people think you spent a fortune on your new necklace.
48. Painted Animal Mason Jars
Grab some old mason jars, some craft paint, and a cute animal stencil to start off this project. You are going to create painted animal mason jars that can be used for storing pens, pencils, and other writing utensils. You can also use these for flowers or jewelry if you prefer. Choose your favorite animal and love the carefree fun these will bring to your workstation.
49. 80s Inspired Friendship Pins
Bring it back to the 80s with clothes decorated with safety pins. You don't have to be punk about it though but instead, you can be cute with pastel colors. These friendship brooches uses safety pins and beads to be transformed into cute decorations for that amazing outfit both you and your best friend wore today.
50. Origami Ninja Star
When it comes to junior high and high school, you definitely need a way to communicate with your best friend without having the entire class aware of what is being talked about. Use these origami ninja stars to write and send your private notes to your best friend or perhaps, your crush!
51. Personalized Pom Pom Mousepad
A mousepad is needed on a computer desk as it supports the wrist during movement and offers cushioned support to the wrist and hand during computer usage. Why not personalized your mousepad, however, with the use of pom poms and felt letters? These mousepads are almost cute enough to make you forget you are working while on the computer.
52. DIY Cloud Light
Do you want a magical looking light that doesn't require electricity but instead uses string lights that are powered by a battery pack? How about a light that mimics the look of lightning filled clouds in a stormy sky? If you are intrigued, then this is the craft for you with its easy construction and bright lights that are perfect for those late night sleepovers with friends on the weekends.
53. Cardboard Suitcase
Store all your school papers and projects with ease once you make these stylish cardboard suitcases. You will definitely want and need strong, sturdy cardboard for this project and craft paint for your designs. Once these are constructed, you are able to store and transport papers securely while being stylish to boot!
54. Glitter Phone Case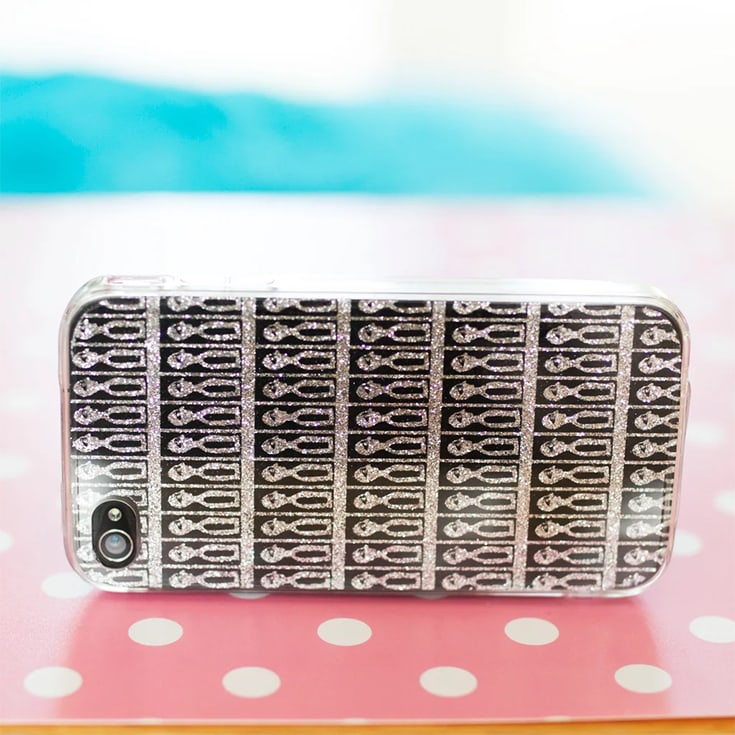 If there is one true statement for this generation – it is that they all have a personal cell phone or a music player device. They also have very similar cases as there isn't always that many to choose from. That is why this glitter phone case tutorial is not only fun and easy but a way to showcase your individuality and creative spirit.
55. Painted Rocks
Now that summer is over and you are heading back to school, why not take a piece of your summer vacation with you to use as paperweight? How can you accomplish this? With painted beach rocks of course! Use delicate brushes and craft paint to transform an ordinary rock into a paperweight that everyone will want to borrow!v
Conclusion
Why not alleviate some boredom, especially during these trying times, and start a craft project that you and your friends will love? While some of the crafts on this list is better for a solo project, there are others that you can complete with friends during the next video call or socially distanced party.
If you like this list, please feel free to share it or if you have a favorite craft not on this list – we want to know! Leave a comment below to share your finished projects, what projects you will start next, and just say hi!