Cricut Cutting machines are an excellent way to expand your creative vision and allow you to design and create intricate paper, vinyl, as well as other material cut outs. Perfect for both beginners and more expert crafters making a living from their creations, this article highlights an excellent selection of cutting project examples to help inspire your own creations, and help you get started.
If you are looking for ideas, tips, and tricks to help you be successful in your creative vision, and love exploring new techniques, this is a great place to start.
Popular Ways You Can Use Your Cricut Cutting Machine
There are SO MANY ways you can take advantage of your Cricut machine to create and bring your creative visions to life. Their digital capabilities are truly amazing, and help you both create and transfer ideas with ease. These are some of the most popular ways people take advantage of them:
Easy Iron On Vinyl Projects
Heat adhesive vinyl is a special type of material that requires a source of high heat to adhere to your choice of material. These have a tendency to provide a very durable result that can withstand both weather and laundering if used upon material. Depending on the type of adhesive you choose, you may be able to use a regular iron, such as upon a shirt or bag; or you may need to purchase a heat transfer iron made specifically for various types of projects, such as upon ceramics, hats, or leather transfer.
Easy Adhesive Vinyl Projects
Advances in technology have also created durable adhesive vinyls that come with a strong, durable backing that allows you to use it upon non-porous materials, such as plastic, metals, and glass. There are various types to choose from depending on whether you need it to be UV resistant– such as for vehicle or boat decals, or a simple adhesive for wall or other indoor cricut projects.
Easy Card Stock + Paper Projects
Cricut machines first became very popular due to how well they cut intricate paper designs in a quick and efficient manner. They have become more and more popular due to how well they handle other materials as well, but still remain to go for scrapbooking, card making, and even edible paper creation.
1. Iron on Paper Packs
Available on Amazon
Iron on paper is sold in packs just like any other type of paper. This is specialized paper that allows you to have your design traced and cut from it, and then heat transferred to the material of your choice. Always check for proper temperature adhesion.
2. Stencil Making
Use your cricut to cut stencils that you can use on a variety of different materials. They can be placed on material, metal, plastics, and ceramics- just be sure to always use the correct type of paint in order to create a permanent product.
3. Festive Projects
Learn more
Awesome for the holidays, these great tutorials provide a ton of inspiring ideas to create your very own festive projects. Create holiday decorations, dioramas, gift tags, homemade cards, and even strikers to share with these images.
4. Personalized Tote Bags
Design and create your own personalized tote bags that you can use as an environmentally friendly shopping tote. Have your favorite inspiring message, photo, or regular shopping list transferred to the bag to make it one of a kind.
5. Iron On Shirt Transfer Designs
Get one here
Personalized and customized shirts are all the rage. Spread your message with your favorite sayings, quotes, and pictures with iron on transfer designs, or create specialized event shirts for the fraction of the cost having them professionally done would cost.
6. Hanging Art Inspiration
Available on Swingdesign
Pick and choose your favorite papers and vinyl transfers to highlight the art you design in a new and unique manner. Mat your work, or even frame it to hang as part of a hanging collage, gift for special occasions, or even sell it.
7. Cricut Explore Air 2 Projects
The Cricut Explore Air 2 is a pretty specialized machine that produces professional quality results. Friendly enough for beginners who are willing to learn the step by step use of it, it can cut a huge array of different materials for your creations.
8. Personalized Bag Designs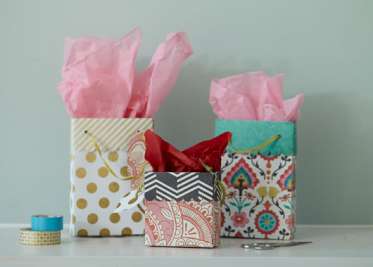 Learn more
Design and make your very own reusable gifting bags that are perfect for every occasion. Paper cutting is what Cricut does amazingly well, and you can pick and choose from a great array of patterns for bags and other gifting options.
9. Cork Coasters
This awesome tutorial teaches you how to make your very own cork board coasters that you can use at home or for gift ideas. Seriously simple, this is a budget friendly project that produces incredibly detailed and professional looking products.
10. Hair Bow Patterns
Get one here
Love holding back your child's hair with cute bows, but hate the price tag those suckers carry from crafters? Make your own and start a bow making empire with very little effort when you use this pattern designed to work with your favorite materials.
11. DIY Door Mats
Welcome your visitors and family alike with a personalized door mat. Stay with a traditional greeting or family name, or get creative and design humorous options , or even mix and match with the seasons and holidays!
12. Holiday Tee's
Available on Swingdesign
Create personalized holiday tees for gifting or photo ops in no time flat when you put your cricut to work. Pick and choose from a huge array of colorful and printed transfer materials, and make a truly one of a kind option everyone will love.
13. Special Occasion Handkerchiefs
Nothing says appreciation more when you provide a thoughtful, personalized gift to those you depend on. These wedding handkerchiefs are a unique, and awesome way to show your appreciation to a bridal party, for example.
14. Placement Tutorials
Learn more
Holidays just got that much more decorative with personalized placemat creation ideas. These winter placement examples are perfect during the cold months, and serve as a great inspiration for an entire series of seasonal mats.
15. Personalized Pillows
Learn more
Take advantage of the Cricut design space project ideas and come up with a ton of possibilities to create personalized pillow and pillow cases you can use for all sorts of fun projects. Make seasonal choices for home decor, or spruce up a guest bedroom!
16. How to Transfer to Wood
Learn how to transfer your material to wood in a few simple, easy to follow steps. This tutorial is the perfect addition to your education in how to use your Cricut machine to its full advantage. Step by step guidelines and easy to follow visuals makes this a top pick.
17. Glow in the Dark Transfers
Get one here
Have a TON of fun with glow and the dark transfer material options. Make shirts, light up bedroom walls and ceilings, make fun cups for around the campfire… the ideas are endless! These materials are perfect for clothing, and your kids will go nuts for it!
18. Layering Vinyl Techniques
Learn more
Have a complicated idea in mind but aren't sure about how to layer your vinyl. Take a look at how this layering technique works and get inspired to create your very own creations after you get comfortable with the process.
19. Laptop Stencils
What a better way to recognize your electronics than by placing an awesome vinyl stencil on them? Claim your property and make it yours with these easy DIY stencil ideas that are safe for all types of cases and materials.
20. Car Decals
Want to personalize your ride even more than you have? Car decals are a fun way to add semi-permanent customization to your wheels. Sayings, names, and even decorative details are all easy to do and much less expensive when you do it yourself.
21. Intricate Monograms
Get one here
Create detailed monograms that you can use with a variety of materials to place on all sorts of products. Everything from coffee cups, cellphones, purses, hand towels, and even your vehicle can be stamped for ownships with the many font options Cricut machines provide.
22. Personalized Cup Holders
If you have been running out of gift ideas, these are a great way to stay on a budget yet still provide a thoughtful and fun option. Personalized cup holders are good for all your favorite beverages, and keep both hot and cold drinks insulated!
23. Shopping Totes
Learn more
With reusable totes all the rage, why not have your very own customized option to carry around? Heat transfer vinyl or print paper is easier than ever to use when you have a cricut to do all the difficult work.
24. Wooden Signs
Wooden signs are a great way to hang your favorite greetings, offer a holiday spirit, or even create a memorial for something , or someone, passed. Easy to do with a vinyl transfer and a sealant to avoid future peeling, take a look at these instructions to make your own.
25. Holiday Signs
Get one here
Copy your favorite holiday sayings to transferable materials to add to crafts, shirts, plaques, and other decorative products. Holiday decorating has never been easier when you put your Cricut to good use.
26. Wall Decals
Removable vinyls are awesome for creating your own personalized wallpaper, or adding a non-permanent effect to your walls. Use them in children's rooms and then remove and replace as they grow, or create family photo op walls!
27. Printable Vinyl
Available on Amazon
Vinyl isn't just cut into intricate shapes and designs by a Cricut. You also can print directly on it and then use it for die cuts to further your creative cricut project ideas. Easy to use for fully customizable work, this is a great product to have on hand.
28. Tea Time
Personalize tea sets for amazing gifting ideas. This is also a great way to design a one of a kind gift for the best little girl in your life who loves to let her imagination run wild. FYI- these ideas are also great for personalized coffee mugs!
29. Removable Vinyls
Available on Amazon
Removable vinyls are the best choice for home decor purposes. They stick in place well, but can be removed without ruining the wall or material beneath it. Some are even reusable if cared for properly.
30. Tumbler Decor
Tumbler creation is a hot commodity and in order to make the intricate personalizations and designs for many sports, you need to take full advantage of your Cricut capabilities. Printable vinyl for die cuts, tiny shapes, swirls, and curls… all can be accomplished!
31. Displaying Glow in the Dark Vinyl
Although SUPER cool on clothing, glow in the dark vinyl can be used in a plethora of other ways. Make surprising pictures that light up at night with layering techniques, or silhouette skylines. Take a look at this quick tutorial for inspiration.
32. Fabric Stencils
Cutting out detail stencils is a great way to ensure that your letting and decorative lines are perfect each and every time. These instructions show you how to best use the stencil making technique and how to apply it to clothing.
33. Personalized Balloons
Why pay a ton for specialized celebratory balloons when you can make your own? Many vinyls are incredibly thin and lightweight and are the perfect choice to help create one of a kind balloons for any event.
34. Permanent Adhesive Packs
Check on Amazon
Always keep a variety of vinyls on hand for various projects you might be asked to do. Permanent vinyls are perfect for decals of all sorts and you know they will last for years and years to come if treated properly.
35. Inspiring Gifting Ideas
Having trouble getting inspired for various gifting solutions? As long as you have a cutting machine, you can take advantage of it to make any one of these many inspiring ideas perfect for all sorts of occasions.
36. Growth Ruling Chart
Watching your children grow is a fun thing to keep track of with a growth ruler chart. Although a doorway may be nostalgic, if you ever move it won't be coming with you, and you may want those memories. So keep track of them on your own personalized chart!
37. Halloween Decor Patterns
Get one here
Designing your own patterns is possible using digital softwares, but sometimes it can be tedious and time consuming- especially if you are pressed for time. Instead, take a look at what other downloads people are offering and use them to save on time.
38. Iron On Cardstock
You can iron on thick cardstocks to make your vinyl decorations more a permanent part of the surface for a more professional look. Always watch your temperatures carefully to avoid scorching, and follow the directions very closely.
39. Handmade Cards
You can't beat the gifting of a handmade card, no matter what the occasion. They become small art features as well as a means to convey a message for any occasion. Make a whole bunch and sell as a pack to help others enjoy a more personalized touch as well!
40. 3D Paper Baskets
This free tutorial shows you how to cut a pattern using a Cricut cutter and then fold the parts to create an awesome, 3D paper basket that you can use for paper flower bouquets, note paper holding, or anything else you want to place inside.
41. Layering Paper Cards
Learn more
Make homemade cards that look as if they were professionally made when you begin using layered paper techniques. Pop-up cards are also possible due to the intricate, small detail a Cricut machine is capable of.
42. Cardmaking Tutorials
Wondering how to make the best cards using your Cricut and various patterns and papers? This tutorial provides insight, ideas, and instruction to get you inspired and on your way to making the best greeting cards possible.
43. Mousepad Personalization
Create images to help personalize your mousepad (or really, any cloth) with infusable ink paper. This paper allows you to create stencils and designs and then transfer the ink in the paper to whatever surface you choose to place it upon.
44. Scrapbooking Page Wraps
Check on Amazon
Looking for a unique way to make your scrapbooking page extra special? This scrapbooking page wrap ideas are adorable and totally worth emulating. All you need is a vision and theme to piece together your very own wraps.
45. Metal Art
Cricut machines truly are amazing and certain models can handle a huge array of materials. These tin can metal cutouts are perfect details to add to your greeting cards and other projects. They provide an unexpected feature that is truly one-of-a-kind.
46. Watercolor Drawings
Learn how to make a watercolor drawing with a Cricut Explore Air with this very cool tutorial that provides a step by step guide. Rather than use it to cut, have it draw your creations or even your lettering to make exact replicas of your vision each and every time.
47. Cutting Leather
Leather is another material that a Cricut may be able to cut, depending on your model. This is a great way to design earrings, keychains, or even stylized pieces of leather that can be sewn onto clothing, bags, and belts.
48. History Lessons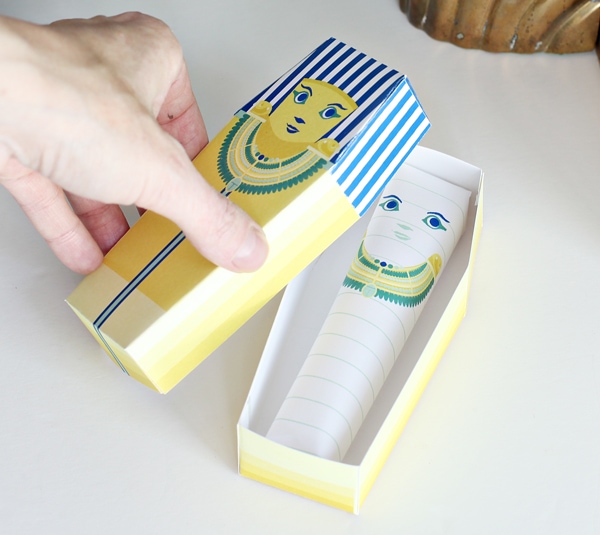 Make history come to life by recreating time periods or events using various Cricut patterns to help you create your own dioramas. This is a great way to involve your children in creative thought, and help them bring history to life.
49. Fun Photo Albums
Make a fun photo album book that can be used for a scrapbook take-out feature, gifting purposes of an event, or a great way to help children organize their own memories. This is an adorable project that is easy to make.
50. Paper Flowers
Using your cutting machine to make uniform sized petals for piecing together flowers of all sizes is an amazing way to create home decor, long lasting bouquets that never die, and party decorations that are sure to wow all your guests.
51. Cake Toppers
Make the best cake topper ever when you are able to design it to fit your event needs. Personalize, customize, and make it exactly what is needed to save money on what otherwise might be an expensive detail to a party.
52. Paper Pinwheels
Have the perfect paper cut to size for paper pinwheels when you use the precision cutting a Cricut offers. Mix up the styles to create pinwheel flowers, or use thin metals and durable plastic to create weather friendly options as well.
53. Gift Card Greeting Cards
Never buy a $5 greeting card again when you can make your own detailed cards with ease that are both personalized to the event and for the person. These layered techniques help you to create awesome cards that will be cherished.
54. Gifting Tags
Never get a gift mixed up again with these cute, fun gifting tags that you can easily place on any gift you are giving. Especially helpful for young children and holidays, a Cricut can provide the anonymity often needed to help keep the spirit of Santa alive.
55. Layered Gifting Cards
Build intricate gifting tag cards that are part of the wrapping using multiple shapes and patterns on your Cricut. The attention to detail when you wrap up your gifts does not go unnoticed and speaks for a respect to those receiving it.
Conclusion
These are all awesome inspirations for you to pick and choose from, and help you learn just how awesome your Cricut machine might be. Everything from tutorials to tips and tricks are shared throughout, all with a ton of ideas and examples for you to borrow. There are even patterns you can purchase if you do not want to make your own for free.
We'd love to hear which were your favorite and what project you plan on completing next! As always, please share!