When spending time surfing the web for craft ideas, it's easy to feel overwhelmed. Platforms like Pinterest are filled with stunning creations made by some truly skilled and talented crafters, and many novices find themselves feeling like they could never make something as beautiful as their online inspirations. The good news, though, is you don't have to be a crafting guru to create something just as incredible. There are all sorts of projects great for novices and people who may not feel like they are particularly talented or artistic. 
If you are up for learning something new in 2021, there are several crafts to choose from—regardless of your skill level. From completing diamond art kits to making resin art, read on to discover a few trending crafts in 2021 any novice can start. 
Diamond Art
Are you looking for a craft that is easy, relaxing and yields amazing results? If so, you'll definitely want to check out diamond art. This craft has been gaining traction for a few years, but it really exploded in popularity during the pandemic. It's a great project to do when you are stuck at home, and it is super easy. 
When you purchase a diamond art kit, it comes with a preprinted adhesive canvas, colorful resin diamonds and the tools needed to stick them in place. Each color of diamond coordinates with a symbol that is printed on the canvas. Apply the diamonds in the corresponding spots, and when you are finished, you will have a shimmering masterpiece that is worthy of displaying in a special spot in your home. Much like painting by numbers or completing a cross-stitch kit, diamond art is easy to master and allows even inexperienced crafters to create stunning works of art. 
Polymer Clay
Polymer clay is one of the many trending crafts that has become increasingly popular due to social media. Countless videos on TikTok and Instagram show various colors of polymer clay being mixed together to create stunning swirls and patterns. And these satisfying videos have prompted many crafters to get their hands on polymer clay to make their own creations. 
This type of clay is both affordable and super easy to work with, making it great for beginners. You can make everything from jewelry to figurines. Once you have mastered the basics, the only limit is your own imagination. If you have ever thought about sculpting but wanted to try it on a smaller scale, head to your local craft store and pick up some polymer clay. 
Resin
You cannot go anywhere online without seeing resin art. It's a huge trend on Etsy, it's constantly popping up on Facebook Marketplace and you probably have friends or family members who have already started working on this trendy medium. Much like polymer clay, resin owes much of its popularity to TikTok and other social media platforms. 
From keyrings and spoon rests to bookmarks, bracelets, and even wall art, the things you can create using resin are virtually limitless. And when you mix in some sparkling mica, alcohol ink dye, glitter or even dried flowers, the results are often breathtakingly beautiful. Epoxy resin is relatively easy to work with, and it tends to be very forgiving. Learning how to work with resin is not difficult, and even novices can create beautiful pieces. 
Tie-Dyeing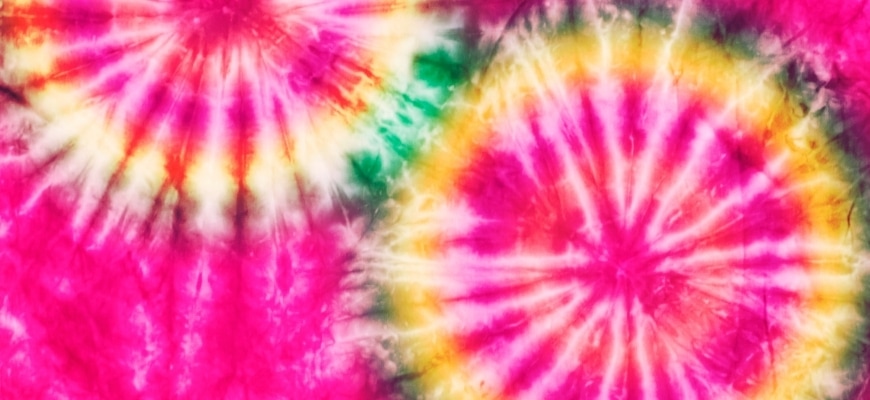 Tie-dyed clothing is a huge trend in the fashion world right now. And the art of using tie-dye to transform plain apparel into colorful works of art has seen a big resurgence in popularity, too. Though the art form has been around for centuries, today's crafters are giving it an eco-friendly spin and touting it as a great way to breathe new life into old and stained clothing. Many are also ditching chemicals in favor of all-natural dyes made from fruits, vegetables and spices. 
Making tie-dyed shirts and other garments is an awesome project for novices for a few reasons. For starters, it does not cost a lot of money or require any particular skill to get started. In addition, it's very forgiving. Just about every so-called mistake is merely a design element that makes the garment more unique. This project is fun for crafters of all ages, too, so it is a great one to work on with your family. 
Calligraphy
Though it has been practiced for centuries, calligraphy is having a big moment in 2021. From at-home kits to calligraphy workshops, more and more crafters are picking up the pen every day. Even in this digital age, there is something special about a handwritten letter or something that has been hand-personalized with your name. Once thought of as a bit of a lost art, calligraphy has seen a resurgence in popularity partly due to—you guessed it—social media. 
Calligraphers on TikTok and Instagram have taken to posting videos of themselves writing names and phrases, and many of them have gone viral. In response, the public's interest in calligraphy has been revitalized. Even if your normal handwriting isn't the best, calligraphy is relatively easy to learn and master. 
Conclusion
Creating something with your own hands is an incredible feeling. Whether it's completing a diamond art painting, sculpting a pair of earrings, or even making a tie-dyed shirt using veggie scraps, crafting is incredibly rewarding. 
While taking up a new hobby can be frightening for novices, there are plenty of beginner-friendly crafts to choose from. In addition to the projects listed above, hobbies like knitting, crocheting, painting, and cross-stitching are all accessible to beginners. When trying to determine your new favorite pastime, think about your interests and any skills you already possess. You may even realize you can take a craft you already know to a whole new level. The great thing about crafting is that it's all about creating. Let those creative juices flow, and you just might be surprised by what you come up with!