A t-shirt quilt can preserve fun memories that you don't want to let go of, even once you're done wearing the shirt for good. To make a quality quilt, you'll need interfacing. This extra material will make your final design stronger and more symmetrical.
Perhaps you already know how to make a t-shirt quilt. If not, learning how is the first step. One of the main reasons people love t-shirts is because of their comfortable, stretchy material. Once you decide to use them to make a quilt, however, this stretchiness creates an issue. The characteristic that makes your favorite t-shirt so soft and comfortable also makes it crooked and distorted if you sew it into a quilt without the proper preparation.
Inexperienced quilters may have already learned this the hard way. If you haven't, save yourself some time and make sure your shirts are stabilized before using them in your next sewing project. This can be done with fusible backing (also known as interfacing) applied to the fabric.
This backing will help the squares of fabric maintain their original shape, even as you sew and cut it. The older or softer your t-shirts are, the more important this step is before you begin your quilting project.
To make your t-shirt quilt, you must first decide on how you want the design to look. Next, you will cut the squares of fabric you want to use for your quilt, typically cutting around the logos on the front of the shirts. Once you have sewn your quilt top, you will need to start thinking about interfacing. This will require the interfacing itself, an ironing surface, and a steam iron, in most cases. You may also need a damp cloth.
Comparison Table
IMAGE
MODEL
FEATURES

Pellon SF101 Shape-Flex Cotton Woven Fusible

All Purpose

20" wide

Machine Wash or Dry and Dry Clean

View Product

Stronger than traditional fusible webs

Heat activated; Permanent; Double-sided adhesive

No puckering or bunching

View Product

Attached Mistyfuse, Black

Suitable for most fabrics

Solvent free, no added adhesives

Ultra strong, stays soft

View Product

June Tailor T-Shirt Interfacing

60x72 inch piece of fusible interfacing

Prevents distortion of t-shirt blocks

Interfacing is made of 100% cotton

View Product

60' x 10 yard

Material: Polyester

Color: White

View Product
The Best Interfacing for T-shirt Quilts
Interfacing can vary a lot in weight and thickness. Thicker interfacing is stiff and best suited for purses or other permanently stiff items.
For a quilt, however, you'll want a thin, flexible, lightweight option. Each of the products on our list was chosen for this quality, along with its lasting power and affordability based on user reviews.
Pellon SF101 Shape-Flex
Thermoweb Heat'n Bond
Attached Mistyfuse, Black
June Tailor T-Shirt Interfacing
Pellon 906F Fusible
Pellon SF101 Shape-Flex
For some crafters, sticking with a uniform fabric type in their projects is important. Since many t-shirts are 100 percent cotton, this Pellon SF101 interfacing is a good choice for those crafters.
It provides some firmness without being too stiff and fuses very evenly and quickly. Not only is it perfect for t-shirt quilting, but it can be used in many craft projects.
"Shape Flex will make a quilt-weight cotton have the feel, once fused, of a decor-weight or canvas-weight fabric," said Sara at Sew Sweetness. "It will give the fabric a bit of sturdiness. As with the previous interfacings, the rough tacky side should go against the wrong side of your fabric before ironing."
If you're one of the many individuals with a skin sensitivity to synthetic materials, this cotton interfacing will prevent irritation. The Shape-Flex cotton woven fusible comes in a neutral white color and is ideal for lightweight crafting projects. Along with quilts, it can be used for apparel and slouchy handbags. It will fuse easily without gumming up your needles and works just like fabric, making it simple to handle and work with.
Since this material is woven, you may use your iron at a higher heat setting than other fusible interfacings will allow. Many t-shirts come with logos that you shouldn't iron directly, so this material is perfect. Do you also make corset-top dresses along with quilts? This material is great for that, as well. If you work with knits and want them to work more like woven materials, this will be your new go-to interfacing.
Once you fuse this product to your quilt top, it will blend right in with it. Unlike other stiff interfacings, your quilt top will keep folding and bending as it did before you fuse this to the back. The end result of your project will be a soft, comfortable quilt that will last for years.
Thermoweb Heat'n Bond
For another interfacing that is easy to use and perfect for t-shirt quilting, there's Thermoweb Heat-n Bond. This iron-on adhesive is paper-backed and can be used with a low iron temperature.
It only requires a short pressing time, allowing for a large variety of fabrics to be bonded with it. You don't have to use a pressing cloth or steam with it and it will never pucker or lift after washing.
This no-sew bond is for users who require a strong material as it's up to three times sturdier than other fusible web options.
It's made right here in the USA and comes as a 36 by 17-inch adhesive. Along with fusing together quilting squares for your t-shirt blanket, this can also be used to seal additional fabric cut-outs onto other sewing projects. You can tell by the strength of this material that it's built to last for years.
It will bond the fabric pieces from your t-shirt together easily with just an iron. Simply cut out the shapes you want to use, iron this to the fabric, take off the backing, then fuse it all together with your iron. The material is quite thick and though a sewing machine could easily handle it, it may be a little harder to sew through by hand. It's so user-friendly that you will come up with endless creative project ideas once you start using it.
In addition to holding together squares of fabric for your quilt projects, this can be used to fuse less perfect shapes. Whether you're making clothes or unique throw pillows, this backing will hold up just fine, even in the washer. Set your machine to delicate wash and then hang the items to dry, just to be safe. Note that you shouldn't use it on items that you need to wash frequently, however. For the amount you get when you order, it's priced very reasonably.
Since this material is so easy to use, it will allow you to do projects that may not have been worth the time to sew by hand or machine. Although the instructions imply short or light amounts of heat, some projects may require higher heat to set properly. As soon as it's in place, though, it won't come loose.
Attached Mistyfuse, Black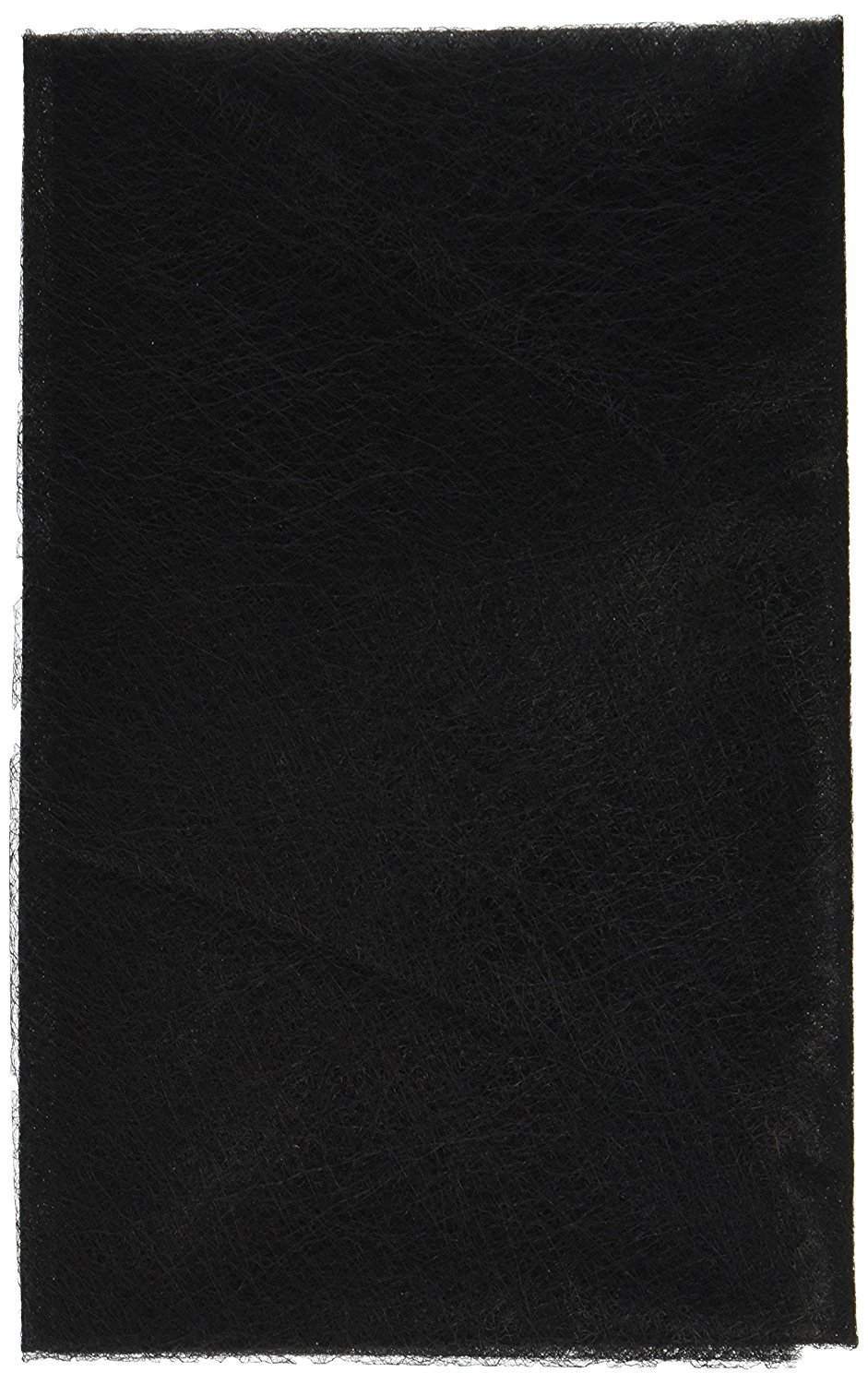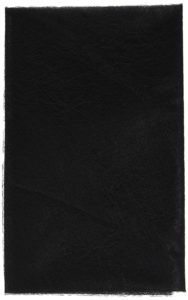 If your t-shirt quilt project will be using darker colors, consider this Mistyfuse Sheer Interfacing, which comes in a 20 by 90-inch sheet. In addition to working well for these types of projects, it's great for raw-edge applique work.
The fusible material is among the thinnest available on the market and can be used with no pattern or in reverse.
This material is very versatile and can even be used to repair old books with loose or fraying binding. It's especially useful for this when used in combination with fabric glue. The material fuses well, but make sure you only use it with dark materials or it could leave stains. Since it's black, you must use a covering so it doesn't get on your iron, which can make it more difficult to see while you work.
Some users found that parchment paper works best along with this. The fusing can be positioned again if you notice a mistake, but make sure to do it within a few days, if possible. If you're tired of spraying your quilts or just stitching them and hoping for the best, this product will upgrade your crafting projects. Since the fusing comes in large sheets, it's great for double-sized quilts.
Unlike other fusing interfacing, this product works well with your sewing machine's needle and won't cause any glue buildup. It will also stay together the entire time you're putting it through your sewing machine.
A great addition to your current sewing basket, this allows you to fuse two sheets of material together while keeping the end result soft and flexible. Suitable with many types of materials, you may use it with cotton, velvet, and most other fabrics. This ultra-strong fusing is free from solvents and has no added adhesives.
June Tailor T-Shirt Interfacing
If you're looking for a tool to help make sewing projects, including pillows and t-shirt quilts, easier, look no further. The June Tailor T-Shirt Interfacing will add stability to a wide range of creative projects.
Crafted from 100 perfect cotton, this fusible material will prevent your t-shirt blocks from getting distorted when you are piecing and sewing them. It's also dry cleanable and washable. Made in the United States, the material comes in 60 by 72-inch pieces and is white in color.
This June Tailor fusible interfacing will curtail the stretching that comes along with knit fabric. Many users will prefer woven over non-woven material and find that this interfacing is easier to work with when using a steam iron.
Once put into place, this material won't stretch and is easy both to iron on and to cut. Even for first-time quilt-makers, this material will make your t-shirt project quick and fun.
Since this brand is priced a bit higher than others, it's probably best for smaller projects, unless you can afford to buy a lot of it. Not only does it work well for the cotton material t-shirts are usually made from, but will also work with polyester, cotton, and wicking.
Pellon 906F Fusible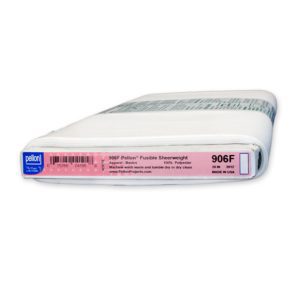 For another sewing machine-safe interfacing, consider this Pellon 906F Fusible. Perfect for lightweight or sheer fabrics, it's non-woven and ultra-lightweight.
It can even be used for knits and woven materials like handkerchief linen, voile, and crepe de chine.
The white interfacing is 100 percent polyester and comes by the yard in a 20-inch width. Safe to use in your sewing machine, you can wash this in your washing machine on warm and tumble dry it on low or hang to dry.
Unlike other ultra-lightweight fusible interfacing, this doesn't require preshrinking and comes with directions that are easy to follow. Though it's, of course, great for t-shirt quilts, it can also be used to restore old quilts. If you have an item made by a family member that you wish to stabilize, just take the quilt apart, remove the deteriorated fabric inside, and iron this interfacing onto the quilt top.
This will iron on easily without making your final product too stiff and sticks easily during the whole quilting process. It adds the perfect amount of stability and is a quick, easy way to make quilting squares cut from t-shirts easier to sew together.
Tips for an Outstanding T-shirt Quilt
If you're interested in making your very own t-shirt quilt, you've probably already seen the many beautiful photographs of them online. Although it's possible for anyone to make one, only a few people can make an outstanding end result.
Your t-shirts are one of the ways you preserve your memories, so they matter. Instead of trusting someone to make one for you, why not make one yourself? Once you decide to do that, make sure you follow these rules:
Fit the Blocks to the T-shirt Designs: Before you begin sewing or piecing together your t-shirt quilt, make sure each of the blocks you've prepared fits together the way it's supposed to. If you see part of one of the logos has been cut off or the design itself is off center, this is the time to fix it. The logos on your quilt being even slightly off can throw off the look of the whole project. The size of each block you've picked needs to fit each design you're using. In other words, you will probably have to work with lots of different block sizes to accommodate different sizes in your logos.
You don't have to use Only T-shirts: if you don't have enough t-shirts to make an entire t-shirt quilt, you can substitute other machine washable materials. This includes swim suits, socks, jackets, stuffed animals, bags, jeans, sweatshirts, and more. In fact, mixing it up with materials like this can make your finished product even nicer. As you can see, your choices are nearly endless. If you think something will help your quilt tell a more complete story, don't be afraid to use it.
Expect it to Take Time: When you're making a t-shirt quilt, especially when it's your first, it's going to take some time to complete. First, there's the process of finding the materials you want to use and how they will be set up to make the quilt top. Then, you'll need to give yourself at least a month for the time you'll spend stitching, setting up the interfacing, and completing your project. If it feels like your project is coming along too slow, don't sweat it. All good things are worth waiting for.
Consider a Blanket: For your first project, you don't have to dive right in and make a full quilt. Why not start with a blanket, which only uses two layers instead of three? This is a bit simpler and quicker to do, then you can choose to move onto making quilts if you enjoyed the process. You may also consider working with some practice materials first before cutting up and sewing your precious t-shirts.
Regardless of how your t-shirt quilt (or blanket!) turns out, you'll probably love it because it will be full of memories that are important to you. These items also make great gifts for your loved ones. Happy crafting!
Interested in sewing machines designed for quilting? Check our reviews here.