Although pyrography is a really rewarding activity that anyone can enjoy, inexperienced woodworkers and crafters may find the freehand art form daunting, especially because it requires heated metal tools.
Luckily, pyrography is a lot easier than it looks. One of the simplest projects for beginners to try is a pyrography lettering piece. We've put together a list of bold and unique wood burning fonts that are perfect for lettering wooden signs or personalizing woodworking gifts.
If you're looking for a font that will make your artwork stand out, then check out these 11 fonts for pyrography lettering projects.
1. A Reusable Lettering Stencil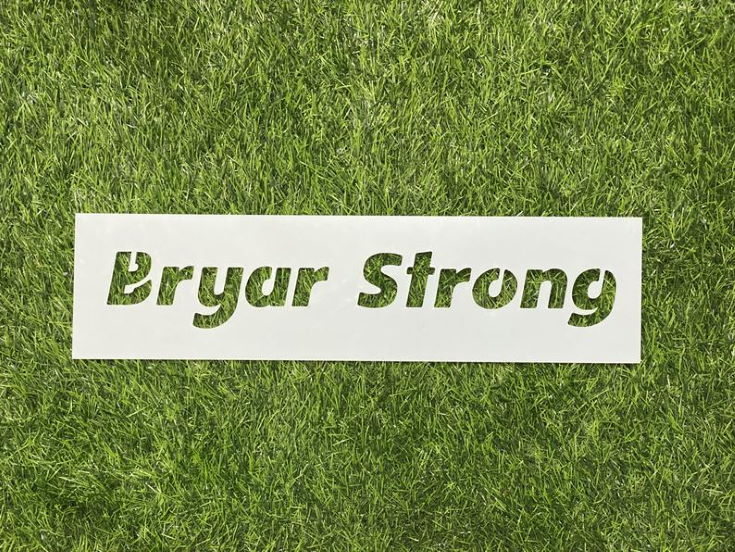 This reusable stencil is made from sturdy plastic mylar and can be customized with any name, brand, or inspirational phrase. You can select from a variety of different fonts to suit your individual needs.
Having a reusable stencil is a great way to save time printing and tracing letters, and is a fantastic option for small business owners looking to create pyrography logos.
Check The Price
2. This Enchanted Land Font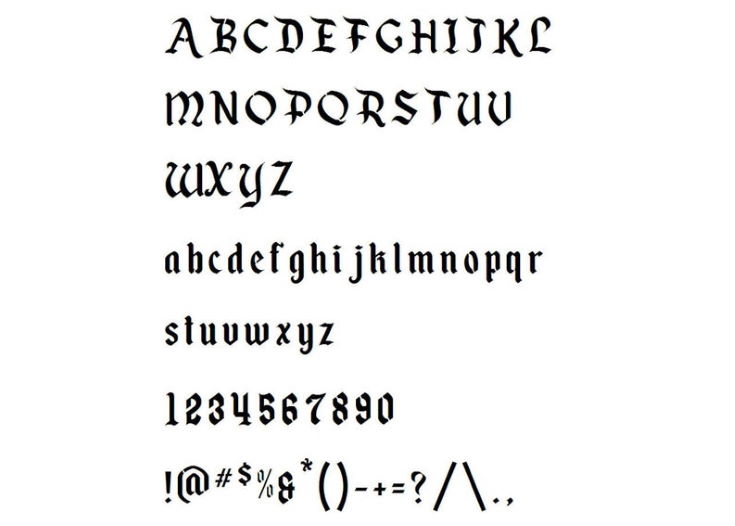 One of the most common motifs in woodburning is a fairytale or fantasy imagery. This Enchanted Land font is the perfect option for lettering fantasy-style projects.
The entire alphabet is printed on a single sheet of mylar, so you can customize your message and reuse the stencil for other craft projects, such as spray painting or t-shirt art.
Available on Etsy
3. Calligraphy Fonts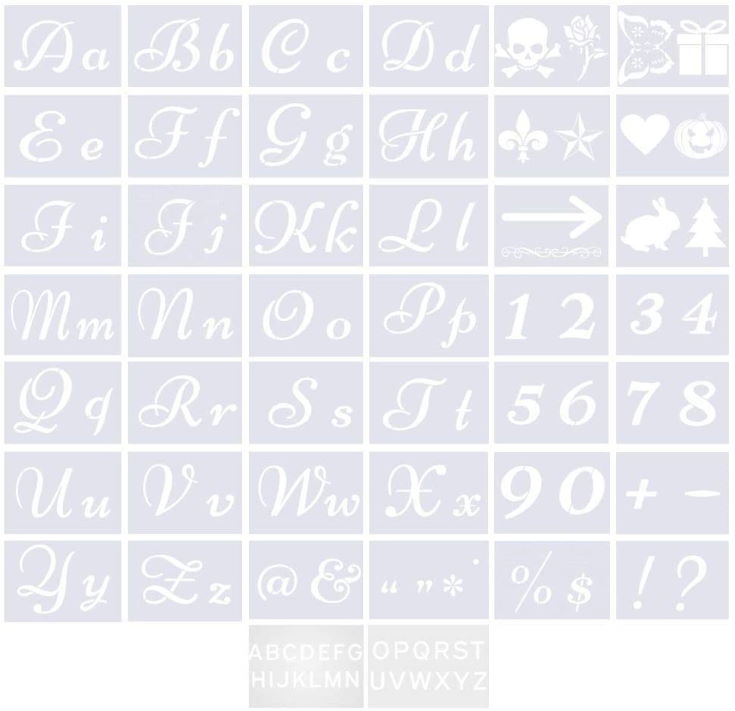 If you're searching for fancy fonts to use for your pyrography lettering projects, then try these calligraphy stencils!
Each letter comes on a different stencil with a reusable adhesive backing, so you can easily line up words and arrange your letters in different designs. This is especially useful when mixing and matching different fonts or incorporating lettering into other woodburning patterns.
Check on Amazon
4. Black Chancery Font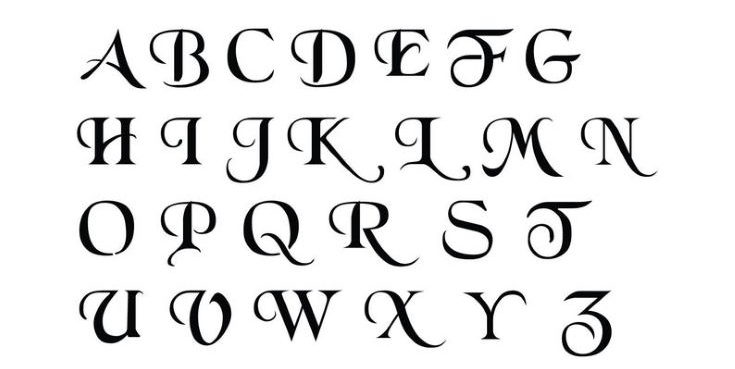 For a more regal aesthetic, try this Black Chancery font. This is an elegant, gothic typeface that is perfect for achieving that old English aesthetic or adding an element of magic to any woodworking project.
You can download the font for free and create your own stencil, or download this digital stencil for immediate use with any cutting machine.
Check The Price
5. Marigold Font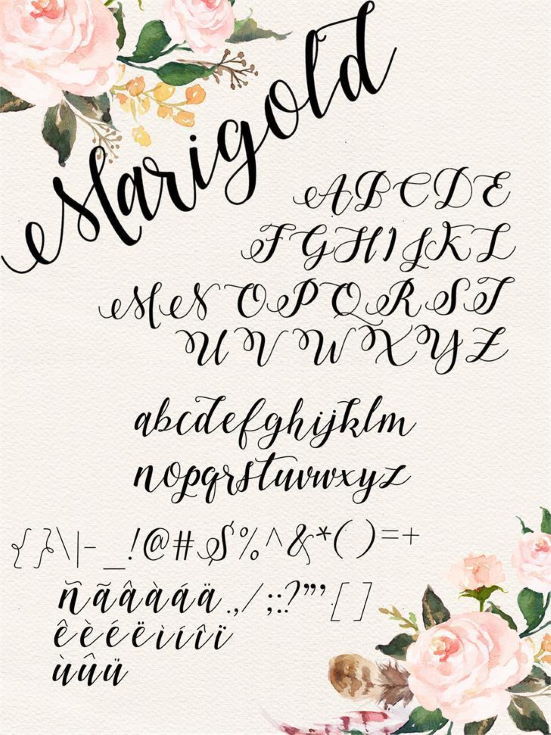 If you're looking for something a little more unique, you can try one of the many bespoke fonts that are freely available for personal use.
Marigold is a great example of a hand-drawn, modern calligraphy font that reflects the popular style used in home decor, bullet journaling, and graphic design. Use carbon paper to trace the letters onto your wooden piece.
6. Floral Alphabet Letters
Monogram signs are another great pyrography lettering project that anyone can make at home.
These floral alphabet letters incorporate nature motifs and design elements directly into the letter silhouette, adding complexity and interest to an otherwise simple monogram sign. The laser cut stencil also makes it really easy to transfer the letters onto a wooden backdrop.
Available on Etsy
7. Bite the Bullet Font
Another great typeface that is free for personal use is the Bite the Bullet Font. This sans serif typeface is both minimalistic and quirky, making it a great option for home decor signs and woodcraft gifts.
If you're willing to put in the effort to make your own lettering stencils, then this is a wonderful font that will brighten up any space.
8. Brush Lettering Fonts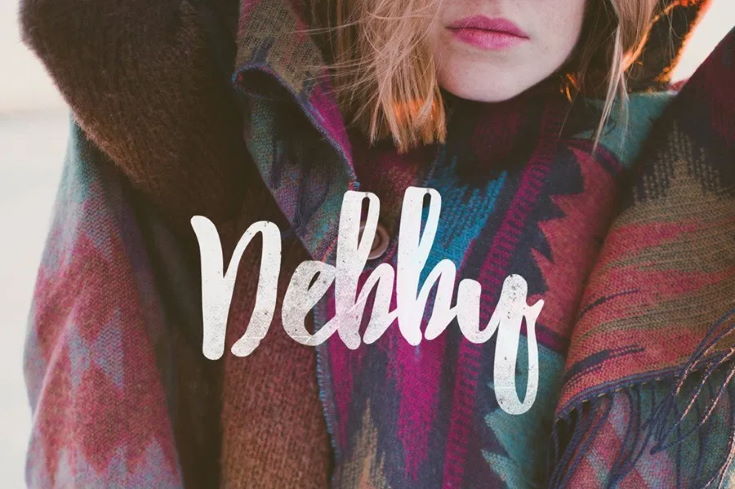 Brush lettering is an easy way to add an element of sophistication and class to any art project. Debby is free for personal use typeface that is perfect for wood burning wedding gifts, inspirational quote signs, and other long-lasting woodworking projects.
The characters are slightly irregular with rougher edges, giving this otherwise classic typeface a more personal and homemade touch.
9. An Adventure Themed Typeface

Polar Vortex is an innovative and incredibly unique font that is free for personal use. The characters feature squared-off edges, minimalistic lines, and pointed arrow tips reminiscent of compasses and coordinate maps.
This font is a fantastic choice for adventurers and lovers of the outdoors. It can be used to make beautiful wooden home signs and inspirational plaques.
10. This Charming Script Font
If you love the look of calligraphy but want something a little more flourish and personality than a traditional script, then this charming Sibertha Font is the perfect typeface for all your woodworking crafts.
The font is full of dramatic curves and gorgeous swashes that extend off the ends of the characters so you won't be left with patches of untouched wood.
11. A Medieval Font

Fans of gothic style art will love this medieval typeface. Deutsch Gothic is a decorative font that harkens back to the middle ages and is an incredible way to give your wooden pieces an antique, heirloom finish.
You can use this font on fantasy projects, storybooks, and fairytale designs, as well as illustrations and etchings.
Conclusion
Whether you are new to pyrography and unsure where to begin, or you are an experienced woodworker looking for new wood burning ideas, lettering projects are a fun and easy way to perfect your wood burning skills.
You can combine these fonts with an existing pattern or design, or use lettering to create a stand-alone wooden piece. Either way, these wood burning fonts are a great way to get started and spark your creativity.
Did you enjoy this list? Let me know what you thought in the comments and be sure to share this article with any avid woodworker!