One of the most unique ways to decorate for Christmas is to feature not only handmade decorations but handmade wood burned decorations. Harken back to the days of generations gone by when the only way to decorate for the holidays was to create your own decorations from materials found around the home. People could not run out to the stores and shop for their Christmas decorations but instead experimented with various art forms to create a Christmas wonderland inside and outside their home.
That is when woodburning truly became a method for creating holiday décor and the images, complete with fine detail, offered visitors and friends alike a new way to view the holidays.
1. Santa Sleigh Silhouette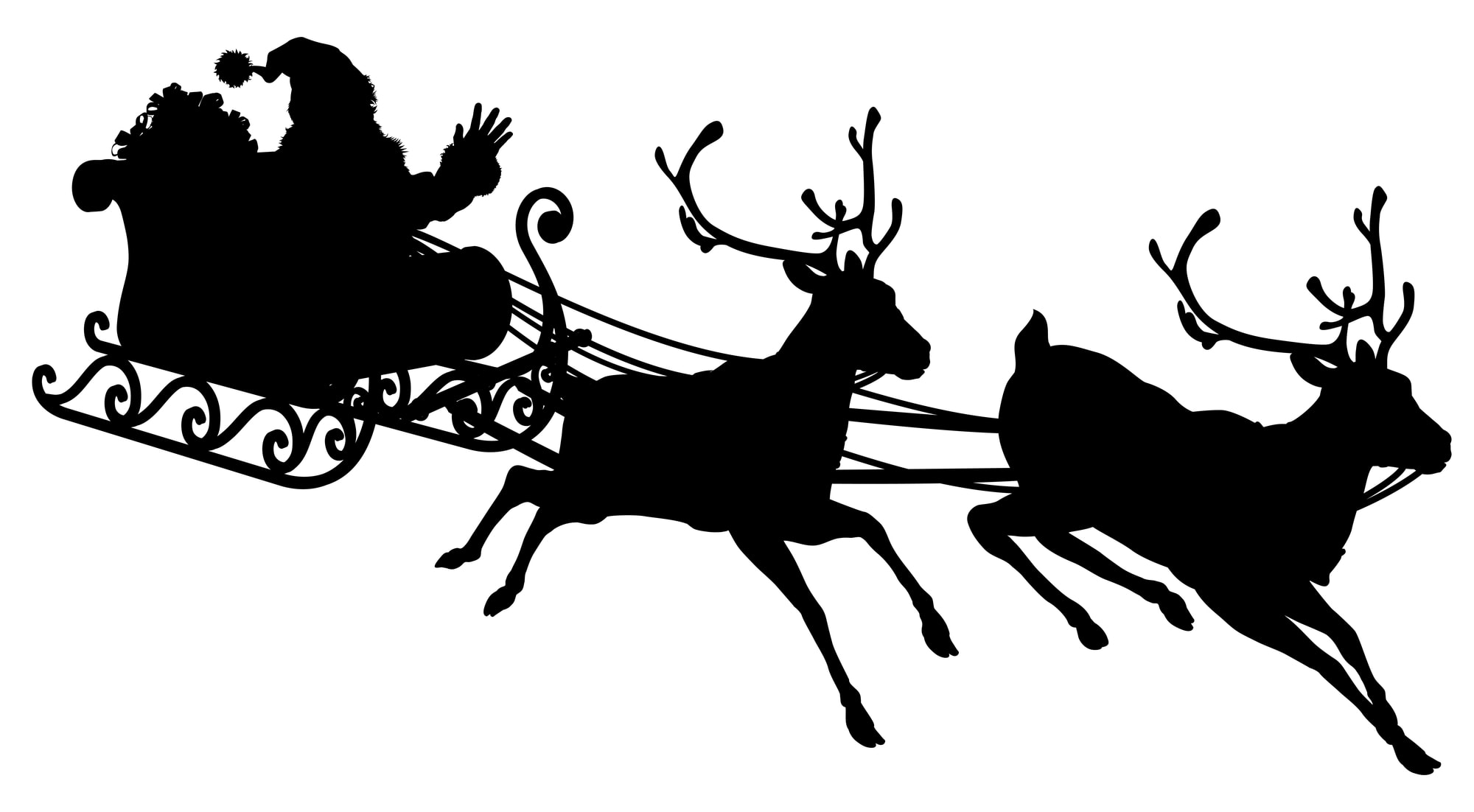 This easy yet detailed woodburning pattern features the images that everyone associates with the Christmas holidays. Santa and his sleigh of presents for all the good little boys and girls being pulled by his faithful reindeer through the open skies. This silhouette is perfect for those just beginning their woodburning career as it features large sections of pure color but it also has enough detail in the reins of the reindeer and the sleigh itself to grow your skills.
Download Here
2. Unfinished Wood Slices, Stencil Patterns, And Hanging Twine
Want to purchase a product that will give you everything you need for your woodburning Christmas décor and crafts? This set includes 10 unfinished wood slices, 10 different Christmas related stencils, and even 33 feet of natural twine to hang your finished artwork! The stencils are generic stencils so you are in control of what colors you choose, the patterns you choose to burn into the wood (perhaps you want to do a set of matching wood slices for around your doorway), and you are able to hang them as you wish with 33 feet of twine.
Buy This Set Here
3. Snowmen Stencils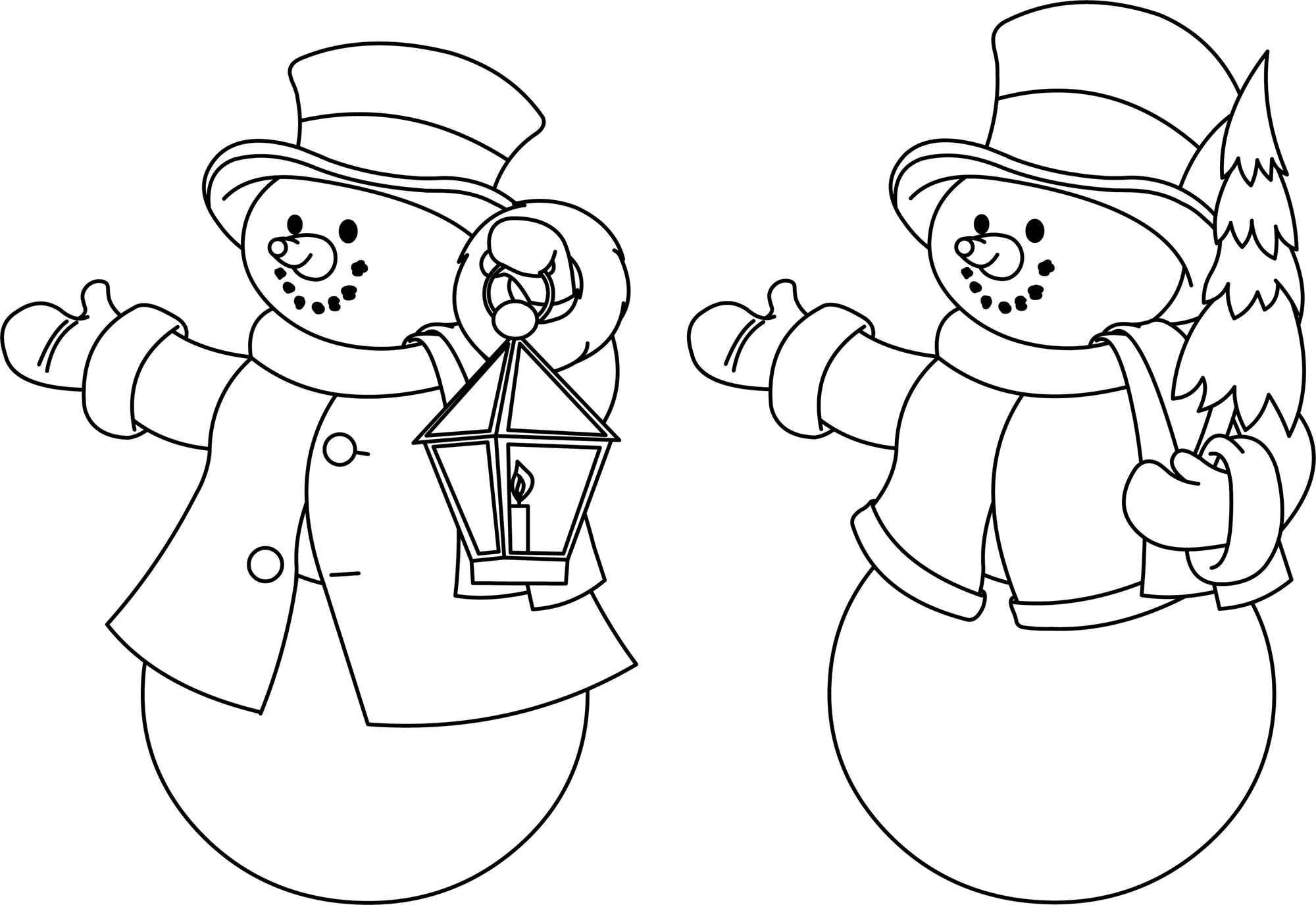 There is something timeless about a set of snowmen for the holidays, isn't there? Whether it is due to the childhood memories of making a snowman outside during those snow days home from school with your friends or it is because of the classic cartoon Frosty the Snowman; snowmen have been a staple when it comes to holiday décor for years now. This woodburning stencil is perfect in its simplistic design for the budding wood burner and it can also be used as a coloring activity for your children! Simply down the image, print it, and watch the magic of the holidays come to life.
Download Here
4. Modern Christmas Tree
This stencil is absolutely perfect for the budding wood burner and it is also perfect for the person who doesn't want their holiday décor done in a bunch of detail that overpowers the original image. This fir Christmas tree is simplistic, modern, and abstract that would look perfect burned onto a Christmas bench or Christmas coasters. It captures the wonder of a Christmas tree without all the fine details that can clutter up the image.
Free Download Here
5. Cartoon Snowman
A welcoming snowman burned onto outdoor holiday décor is a great way to start not only the holiday season but also the winter season. A snowman doesn't have to be put out for Christmas only but instead, you can use snowmen décor during all the winter months. This woodburning stencil has a happy snowman holding a blank sign which means you are able to customize with a greeting of your choice. The straightforward and simplistic lines make for an easier woodburning project that still has the look of expensive décor. Use this stencil on a wooden sign that is placed in your yard or on your bridge to welcome family and friends alike during the holidays!
Download Here
6. Christmas Bear Coloring Page
Tap into your inner child and delight your own children with this Christmas bear stencil. This happy and detailed Christmas bear is extremely life-like with attention to fine details, such as the tufts of fur around the bear, and he is very welcoming with a present perched on his lap for a lucky little one. This stencil can be used in woodburning activities and you can also print it off as a coloring page for your children to join in on the fun.
Free Download Here
7. Christmas Candles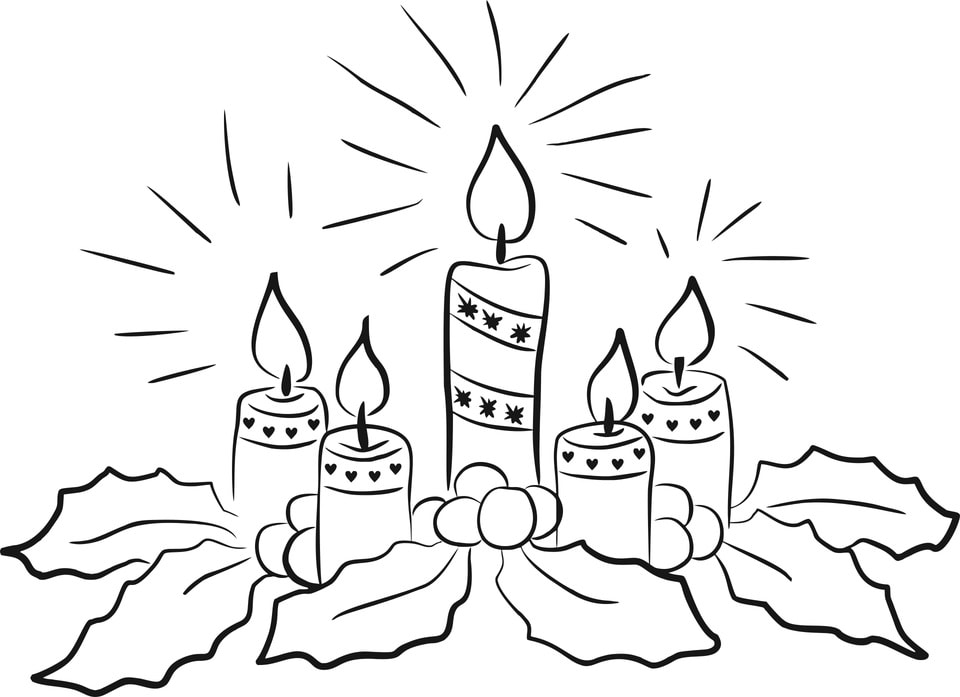 If there is one image that brings to mind Christmases gone by for all generations and brings forth the holiday spirit; it is gently flickering candlelight surrounded by holiday ivy and berries. This stencil is exactly that, with enough detail that you can almost feel the warmth from the candles but the detail is on point for any level of woodburning artist. The holiday ivy and berries are simplistic but easily distinguished in the pattern; making this stencil a true holiday décor classic in no time!
Free Download Here
8. Santa Claus
How can holiday décor be complete without an image of the man himself? That's right, this stencil is of jolly old St. Nick, otherwise known as Santa Claus. The man who numerous children wait up for each Christmas night for the chance to get a glimpse of his flying sleigh pulled by his trusted reindeer. This stencil brings forth the likeness of Santa Claus and all his Christmas spirit. The strokes and lines in his beard adds a life-like aspect to the pattern and makes this stencil a true Christmas necessity in your holiday décor.
Free Download Here
9. Christmas Flowers
If you want to decorate for the holidays while incorporating some classic elements of Christmas but you want to shy away from the traditional snowmen, Santa's, and more; then why not use Christmas flowers as your décor? These flowers are simplistic but modern, featuring holly berries and their greenery without overpowering your décor with Christmas images. This means that these wood burned patterns can be used for décor during the winter season, not just the holiday one.
Free Download Here
10. Jumping Deer Silhouette
Are you looking for a simple image to burn onto that new, fresh piece of wood but you don't want something overly detailed as you are just starting out in your woodburning endeavors? Then check out this jumping deer silhouette that is guaranteed to bring the holiday season to life without messy details taking away from the finished product. Reindeer have been associated with Christmas since the classic cartoon Rudolph the Red-Nosed Reindeer aired and this is one image that will always bring the holiday spirit to life in your home.
Free Download Here
11. Santa And Reindeer
Is there a better friendship in the holiday season other than Santa Claus and his reindeer pals? Without the help of his trusty herd, Santa wouldn't be able to deliver all those presents to those good little boys and girls throughout the night all around the world. That is why this image perfectly captures the Christmas spirit with this holiday décor. The image is perfect for burning onto a Christmas card holder or on a smaller item, such as coasters.
Free Download Here
12. Golden Christmas Ornaments
For some reason, the stars seem brighter and closer on those crisp winter nights and this stencil embodies that entirely. This golden Christmas bulb features star cutouts throughout its design and allows the wood burner to capture the holiday spirit with a few well-placed designs. This bulb can be burned onto wooden slices for the Christmas tree or even onto a wooden flower box to be placed on the porch of your home. Spice it up with planting bright red poinsettias in the starry wonder!
Free Download Here
13. Winter Snowflake
If there is one image that can bring to mind the winter season, the holiday season, and the hope of a child wishing for a snow day: it's the image of a classic snowflake. This sharply pointed snowflake has enough detail to challenge the wood burner but it is also simplistic but modern enough for the newer wood burner student. With its classic and crisp lines, this snowflake stencil is guaranteed to be a hit for your woodburning projects.
Free Download Here
Conclusion
Now that our list of the best 13 Christmas woodburning patterns for your holiday décor is complete, please let us know in the comments below what you thought. Do you have a woodburning pattern for your holiday décor that wasn't featured on the list or you have a way to improve on one of the ones mentioned? Then we want to know in the comments!
Know someone in your family or social circle that would jump at the chance to try out some of these amazing Christmas woodburning patterns for their holiday décor? Then please, feel free to share amongst them all!