Every summer, our family takes a few weekends or weeklong backpacking and kayaking trips, and we quickly figured out that marine binoculars were a must-have for checking out the scenery and animal wildlife around whatever lakes or rivers we're on.
This summer we checked out Lake Powell, and we used our marine binoculars to spot some sheep and other critters on shore. We ended up going with the Bushnell H2O Porro Prism binoculars, and we had no complaints.
However, we also tested a few other binoculars, and after going through our own notes, we checked out online reviews for the most popular binoculars. After looking everything over, we made our list of the top 7 marine binoculars and why they're ranked where they are.
Comparison Table
IMAGE
MODEL
FEATURES

Bushnell H2O Waterproof/Fogproof Porro Prism Binocular

Prism System: Porro

Close Focus: 18ft/ 5.5m

Objective Lens: 8x42mm

View Product

Steiner Marine Binoculars

View at 1000YD - 356FT

3D images from 20yds

Waterproof and rubber armored

View Product

Bushnell Marine 7x50 Waterproof Binocular

Binoculars Blued

Durable non-slip

Fully multi-coated optics

View Product

BARSKA Deep Sea 7x50 Waterproof Floating Binocular

Good waterproof features

Great contrast in images

Sturdy construction

View Product

Nikon 8208 Oceanpro 7 X 50 MM Binoculars With Compass

Rubber-Armored

Bak4 High Index Prisms

100% Waterproof/Fogproof

View Product

Bushnell PermaFocus Wide Angle Porro Prism Binocular

Great wide angle vision

Nice focusing and clarity

Excellent features for price

View Product

Celestron Oceana 7x50 Porro WP CF & RC Binocular

50 mm Porro

Completely waterproof

Minimal focus adjustments

View Product
What to Look for in Marine Binoculars
Marine binoculars aren't a whole lot different than regular ones, except that they're made to withstand the rigors and elements of life on the water. So they're waterproof, often fog proof and should work well in conditions with a lot of movement, say if you're on the ocean or small watercraft.
When looking for the pair of marine binoculars that fits your style, consider the following elements:
Magnification and objective lens diameter: when looking at the size of the binoculars, the first number refers to the magnification, and the second refers to the objective lens diameter. Most of the marine binoculars we tested are 7 x 50mm, which means the magnification is 7 and the lens diameter is 50mm. If you need greater magnification, there are some models with more power, but it's also not always necessary depending on your needs.
Field of view: this refers to the width of what you can see through the binoculars; in general, the better field of view allows you to see more without adjusting your binoculars.
Clarity of vision: some binoculars are built with higher quality parts and lenses, and they can offer better clarity when compared to lower quality ones.
Fit and feel: some binoculars will feel right on your eyes and face, while others may feel too large or difficult to handle. If you have small hands or a small face, consider using a smaller framed pair of binoculars, and vice versa.
Waterproof: it's a given that marine binoculars will be waterproof, but the technology and quality of the waterproof parts vary widely, so if you need something that will definitely get wet, then you'll want to make sure you get the better quality pair.
Additional features: some marine binoculars will have additional features, such as image stabilization, a compass, rangefinder, and other additions. If these are important to you, you'll want to consider the binoculars with added features.
The 7 Best Marine Binoculars
1. Bushnell H2O Porro Prism Binocular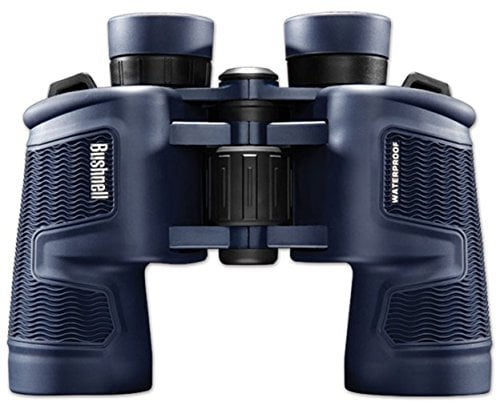 For a high-quality, all-purpose marine binocular, the Bushnell H2O Porro Prism is one of the most dependable products on the market today. It has Bushnell's trademark quality, with the features that make marine binoculars convenient for life on the water.
This was the pair we chose for our latest backpacking water adventure, but we also tested it against several regular pairs of Bushnells. In the end, the marine features – waterproof, fog proof, etc. – made this a great buy.
We used them heavily for over a week and by the end of the trip, the Bushnells showed no signs of quality loss. The vision was crisp and clear, the range of vision was excellent and the binoculars are relatively easy to move around and keep handy. They're not bulky, and for the price, you'd be hard-pressed to find something of better quality.
For those reasons, the Bushnell H2O Porro Prism is our number one choice for marine binoculars.
Check The Price
2. Steiner Marine Binoculars
If your budget allows for more flexibility, the classic Steiner marine binoculars may offer you the quality and features you want while avoiding the more inexpensive entry-level binoculars.
We tested this pair in the desert, so we can't speak to its performance on the water, but we were impressed by its clarity, crisp image and ability to focus and maintain stable images. The quality and durability of the binoculars is extremely well done and if you're looking for something that can take a beating and keep going, the Steiners would work well.
Some reviewers noted that there was occasional image distortion, though this wasn't rampant. Some users also noted that for the price, they expected more of the neck strap that comes standard with the Steiner marine binoculars.
Check The Price
3. Bushnell Marine 7×50 Waterproof Binocular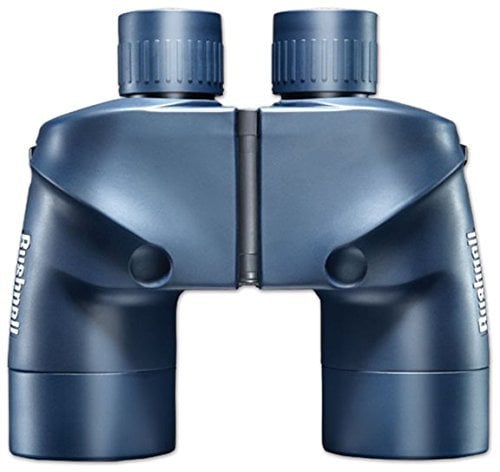 For a great, no-frills value, these Bushnell marine binoculars offer the same quality and features of our first pick, but the body of this pair of binoculars isn't quite as stylish. However, they offer the same Bushnell quality and reputation, and you'll find that in comparing these two models, you'll find yourself in a win-win situation.
Users not that these binoculars could benefit from image stabilization, so if you'll be using yours on a boat or in an area with a lot of movement, you may want to opt for the first Bushnells we discussed.
Otherwise, these are another great option from Bushnell that will serve all your marine vision needs for a long time to come.
Check The Price
4. BARSKA Deep Sea 7×50 Waterproof Floating Binocular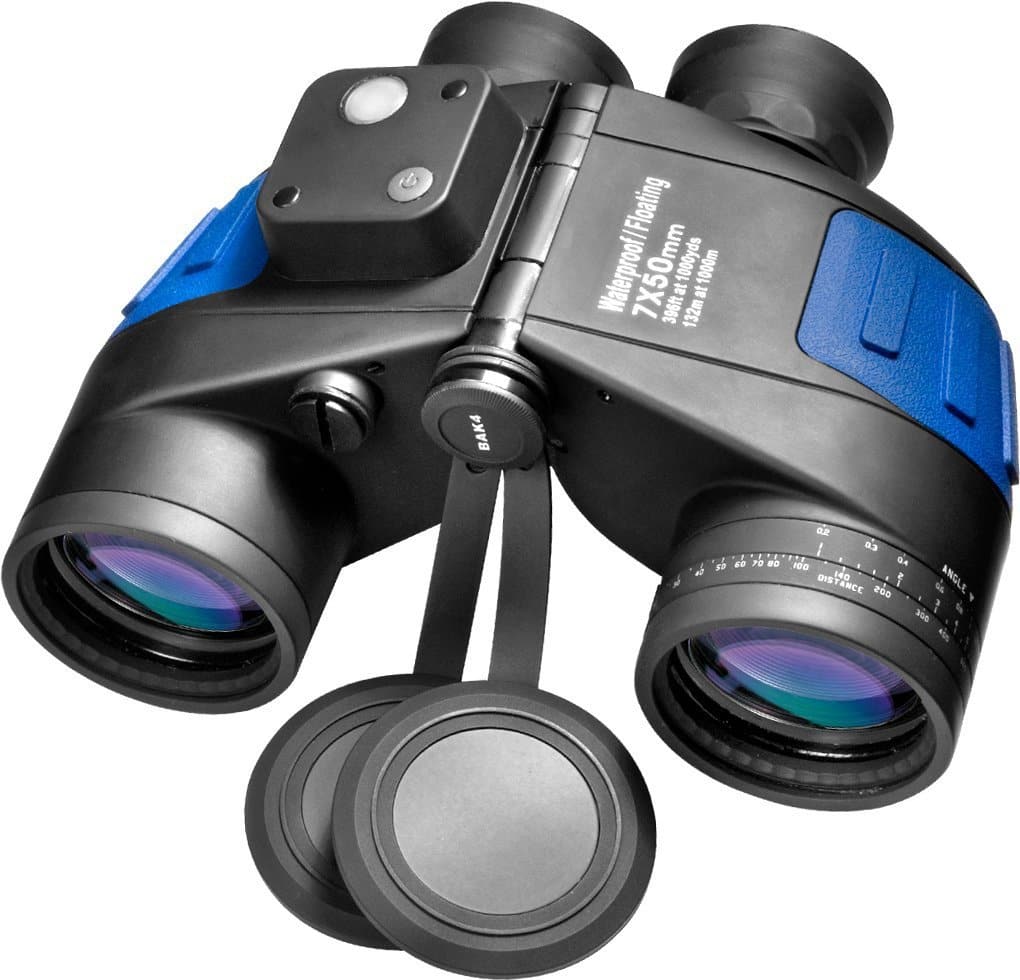 Of all the marine binoculars, perhaps no pair had such a dynamic review range than the BARSKA Deep Sea 7×50 Waterproof Floating Binocular. While some users were not impressed with the actual physical quality of the binoculars, others found them to be the most convenient and useful binoculars they had ever used.
The biggest issue we ran into was users finding that the eyepieces occasionally had quality issues, and the lens sometimes had debris and other image-related problems that made clarity a problem.
However, these problems were not found in every review, and those that were critical were often balanced by users who found the BARSKA's to have great clarity, contrast and crispness in images.
We found these binoculars to be of good construction initially, but we did not field test them beyond a few quick short uses. If you're looking for something that has absolutely no reviewed related to quality, then you'll want to consider the Bushnell or Steiner models first.
Check The Price
5. Nikon 8208 Oceanpro 7 X 50 MM Binoculars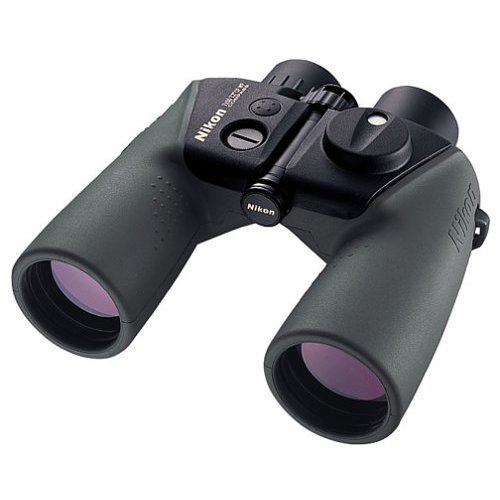 Nikon brings its talents and reputation to these marine binoculars that are without a doubt the top of the line when it comes to standard everyday use. The only reason they aren't ranked higher is because of the price tag – but if you can deal with that, you can get a pair of binoculars that will meet all your needs and give you quality and clarity that is somewhat above the more inexpensive models available.
There are few cons about the Nikon 8208 Oceanpro, but users noted that it sometimes feels bulky and that the focus ring is thin, though these are both things that do not affect the performance or value of the binoculars.
If you have a little more money to spend, you'll find the Nikon Oceanpro binoculars to be a great fit for your long-distance vision needs.
Check The Price
6. Bushnell PermaFocus Wide Angle Porro Prism Binocular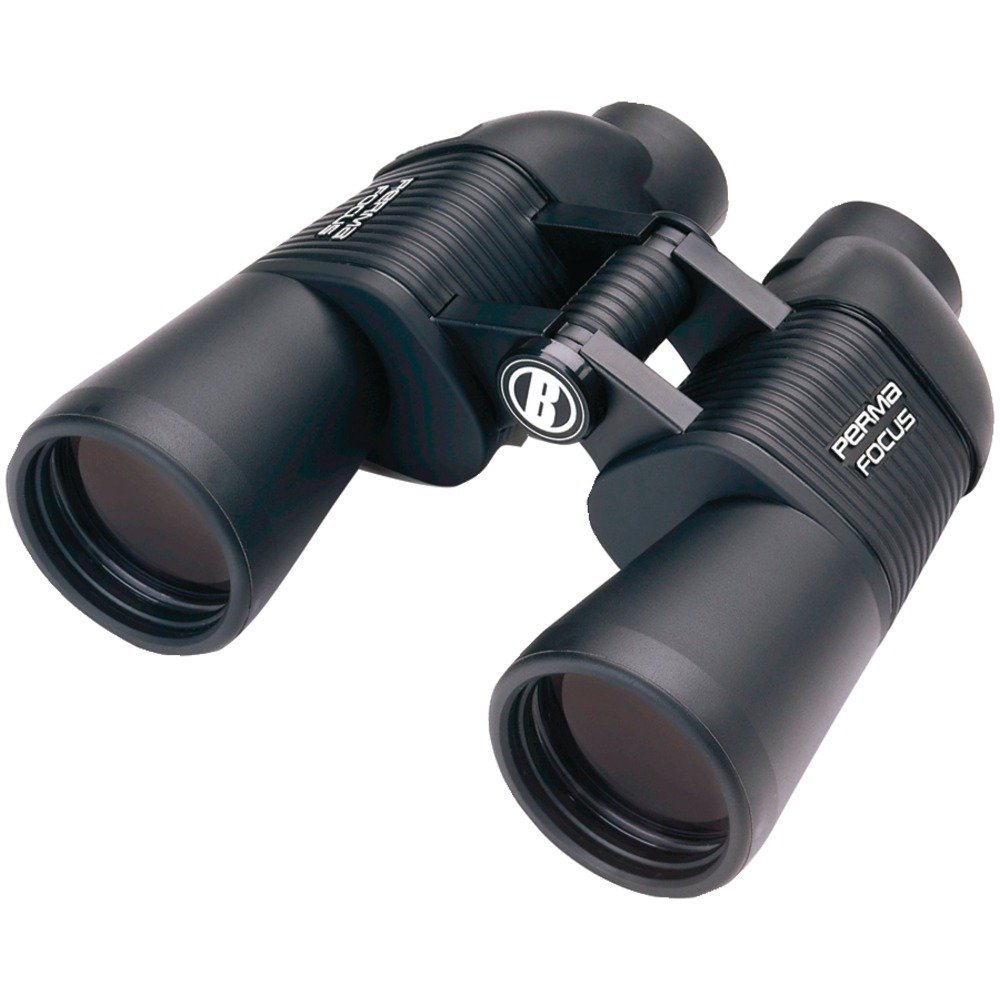 For navigators who want to go beyond the normal scope and get a wide-angle perspective on things, the Bushnell PermaFocus Wide Angle offers just that. You'll get everything Bushnell offers in a solid, long-lasting product, but with wide angles that can really change the way you see long distances.
Best of all, you won't lose focus or quality when you go with the wide-angle: there's no trade-off for using this style, and it's all just a matter of preference.
Check The Price
7. Celestron Oceana 7×50 Porro WP CF & RC Binocular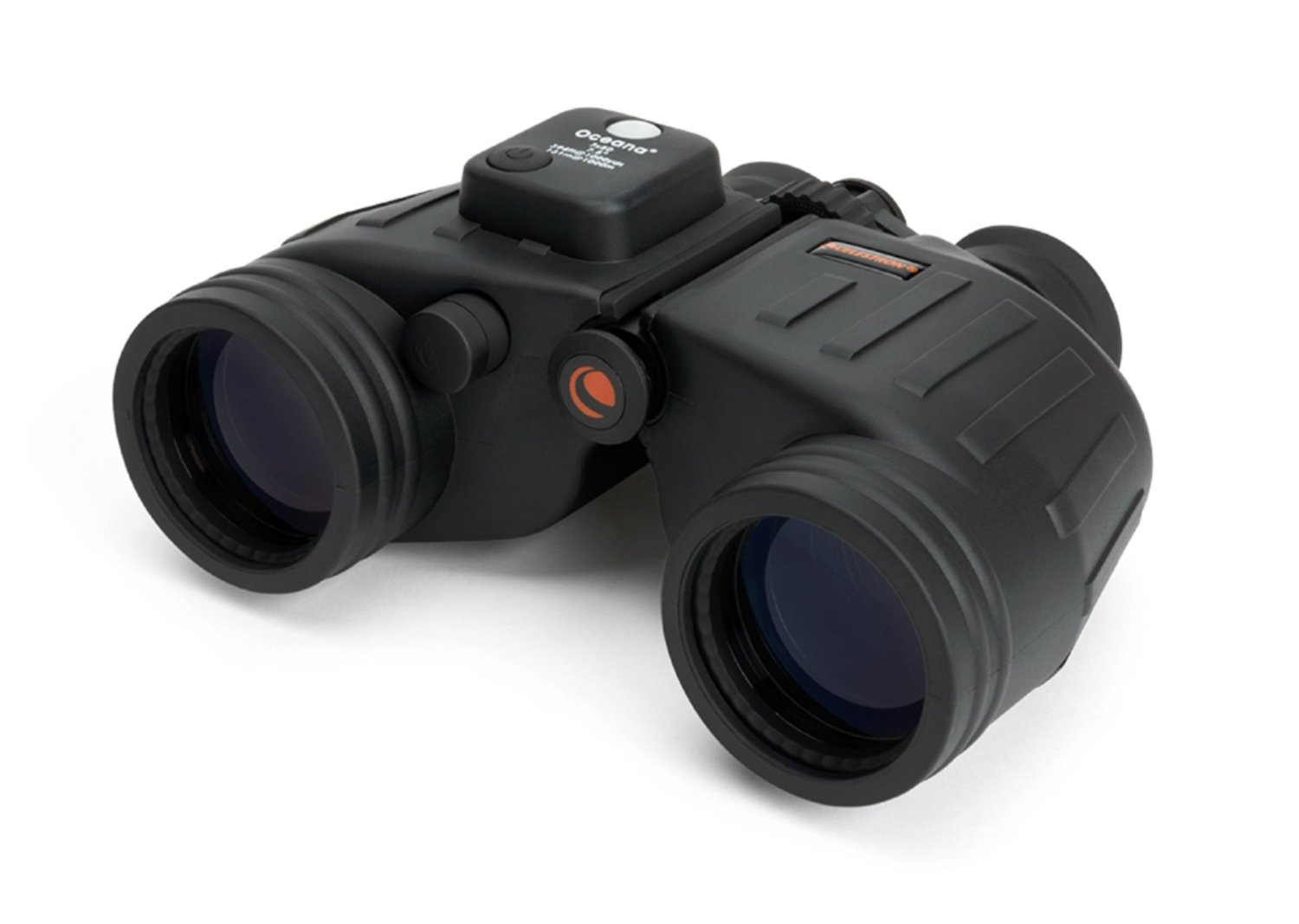 Rounding out our top 7 is the Celestron Oceana 7×50 Porro WP CF & RC Binocular. It's a solid binocular that doesn't blow any of the others out of the water, but it does offer everyday all-purpose value that suffices for most general users.
Image clarity and seeing images at night are the only downsides our reviewers found, but others found the clarity and vision to be above-average in most situations. While Bushnell is the brand leader of the pack, Celestron is a strong optics company that produces a great all-around marine binocular.
Check The Price