Most of the time while you're out on the mountain a stomp pad is a useless accessory. That's the reason that many snowboarders shun the add-on and avoid putting one on their boards. These riders are missing out on the major perks of having one of these unobtrusive pads.
I love the added grip that I get with the pad in place, and I've included one on every one of my boards for that reason. The pads help me steer off the ski lift more effectively and really give me the control I need when I've only got a single foot bound.
Stomp pads aren't all created equal though. Some are overpriced. Some don't stick worth a darn, and others don't give you the grip you need to make any real difference. I've purchased dozens of pads, some are scattered around the mountains I've gone down over the years, but I still remember the top pads to this day.
Let my experience guide you, and hopefully, some of my suggestions can help you find a good quality pad for your own board setup.
Comparison Table
IMAGE
MODEL
FEATURES

Molded spike for maximum traction

Sections can be cut apart and reconfigured

Peel and stick adhesives

View Product

Grayne Metal Studded Snowboard Stomp Pad

Metal studded scraper stomp pad

Dimensions: 5.75" X 3"

Easy to install, with great hold adhesive

View Product

ToejamR Snowboard Stomp Pad

Long lasting ulta-light EVA foam

Easy to install cold formula peel and stick adhesive

Designs to customize your board

View Product

Dakine Star Studs Stomp Pad

Plated aluminum

Peel and stick adhesives

Six per pack

View Product

9 piece set of silver pyramids

Customize your board

Great traction for riding one footed

View Product
What to Look for in Snowboard Stomp Pads
Grip: As long as your stomp pad enhances your grip and control over the board, it's an asset to you and worth having in place.
Stick: Stomp pads are known for falling off over time, that's because they are essentially rugged stickers. That's why you want a pad that's going to hold really well so you can rely on it to remain in place over time.
Look: It's going right on the top of your snowboard. I think any boarder would agree that it's best if it looks good rather than bad before being installed.
The 5 Best Snowboard Stomp Pads You Should Try
1. Dakine Spike Stomp Pad

This Dakine spike stomp pad adds a nice level of grip to the board quickly and easily. Peel off the back and stick it into place. It's quite durable and comes with studs to help your boots stick in place.
It's a good tool for pulling off one-footed tricks for the real pros out there, but I just use it to get off the lifts without slapping my face down on the ice and snow. This option is great for people that don't' like the look of stomp pads because it's virtually invisible once installed.
If you want the grip and non-slip traction that you only find with high-quality pads, then these are the pads you're going to want to get. Slip them on and head out for your next adventure.
Customer Feedback
Work great
Makes a big difference
Great for beginners
Great grip with boots
Work even when there is a lot of snow and ice
Spikes help keep boots anchored
Check The Price
2. Grayne Metal Studded Snowboard Stomp Pad

It's small and sleek and fits onto most boards well. This Grayne Metal Studded Snowboard stomp pad is clear and most people aren't even going to notice that it's there. I love how well it holds onto the top of the board, unlike the single studs that I've tested in the past.
Just peel and stick it into place and no more worries about getting off the lift without slipping and sliding everywhere. It's cheap too, which is awesome since it will need replacing eventually.
Just grab a few and head out to hit the slopes with something that is actually going to help you stay on the board, even when the ice and snow become too much. You will have the ultimate in traction and they look nice since they're basically invisible when added to your board.
Customer Feedback
Has the depth and rigidness you need
Highly recommended
Works great
Easy to install
Great holding adhesive
Impressed to purchase more
Virtually invisible to the eye
Check The Price
3. ToejamR Snowboard Stomp Pad

This wolf paw pad is pretty cool looking, but it's way larger than it looks in the photos. The ToeJamR Snowboard stomp pad was actually a good thing for me because it gave me plenty of surface area to rest my foot on.
The ToeJamR snowboard stomp pad is relatively flat without the major studs that other options have, but I still enjoy adequate grip while using it. Sure it's not as extreme as a stud, but most of the time it's more than enough.
It seems to hold better than the smaller pads do, this is likely because of the added adhesive area covered.
So when you want something cool that is going to work, then these stomp pads are going to provide you with the professional appearance and functionality you'd get from other high quality, but more expensive pads.
Customer Feedback
Great looking stomp pad
Stable
Love the style and design
Works great
Provides a lot of traction
Flat and easy to install
Check The Price
4. Dakine Star Studs Stomp Pad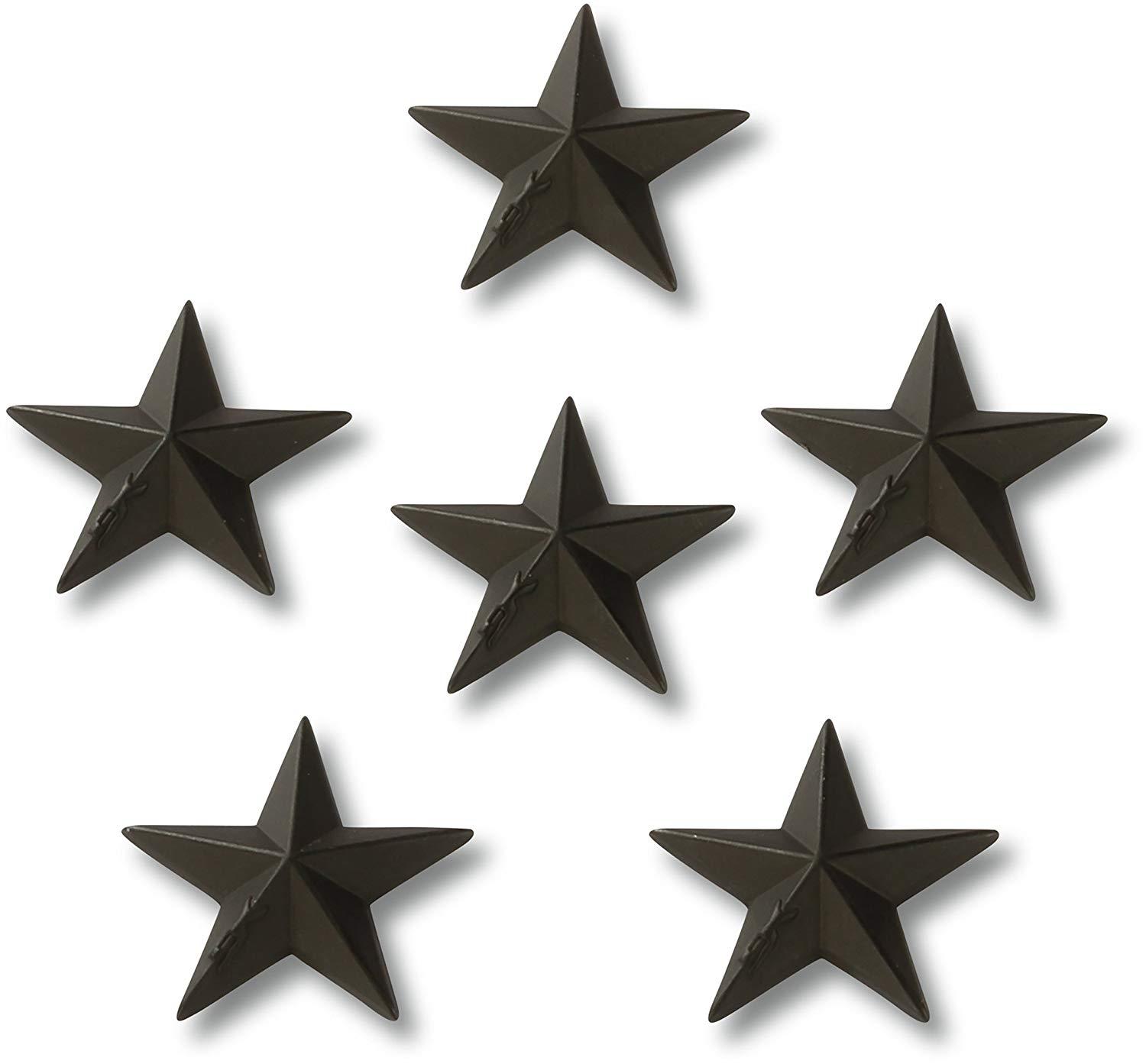 Though these studs are quite small they hold onto a board really well. The Dakine Star stomp studs are an excellent alternative to one of the large pads. They don't hang off the board much and don't take away from its look either.
The studs also work wonders for adding extra grip to the board's surface. They're simple to put on, but make sure you follow the directions carefully to get those studs locked down firmly.
Also, be careful about using rubbing alcohol if you have a glossy board, it can take away from the finish so you want to try not to do that.
If you want something pretty cool, that works and is not going to break the bank then these are a highly recommended stomp pad to use! They also last for quite a while when you need them too.
Customer Feedback
Great grip
Does not move, even after long time use
Served their purpose well
Installed easily
Great look and feel
Check The Price
5. Stage Pyramids Stomp Pad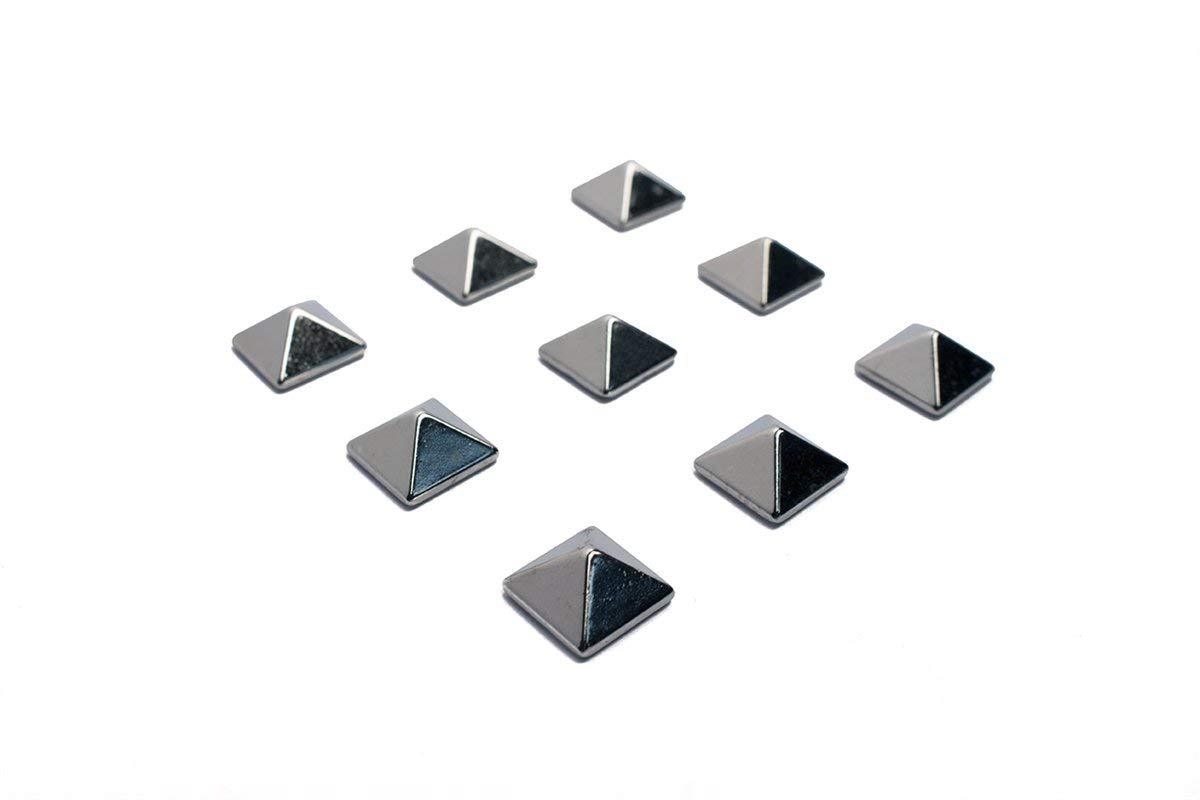 Generally, I recommend staying away from the single studs that stick onto boards, but this Stage Pyramids stomp pad stud set is highly reliable. Each of the studs adheres very strongly when installed properly. They have a nice sharp point on the end to help keep your grip up when it's needed most.
There are two major perks of using these over traditional pads. The first is that you can set them in any configuration that you like, making them customizable.
The second is that they barely interfere with the design on your board, so you can still see how nice it looks.
The look is only one of the benefits since they last for a while when it comes to riding down those snow-covered hills. You can keep riding down them with the right grip for months to come, without having to keep replacing the studs with these.
Customer Feedback
Great product
Sticks extremely well
Use a blow dryer to heat up the adhesive or the board before sticking
Keeps my foot snug against the binding
Better traction when used
Place them any way you'd like
Easily get off the lift
Check The Price