Most watches sold today are sold as fashion pieces that serve little to no purpose other than helping you look good. Unfortunately, at the first sign of distress, these watches fall apart and you're left without the time any longer. When the enemy is bearing down and you have to make ti to the evacuation point by 0500 it's pretty darned important to know how much time you have left to make your way over there.
That's why tactical watches make sense, and not just for military guys, or police officers or members of the SWAT team either.
If you live an active life like I do, a good tactical watch is worth its weight in gold. It will help you keep up with the time while you camp, kayak, snow, ski, snorkel and do everything else that it is you like to do.
I have quite a few tactical watches, and some of my favorites are particularly rugged and useful when in tough situations. This is something that so many want when you work within a tough field and do not want to spend hundreds upon hundreds for a watch that is just going to get beat up anyway. Protect yourself, protect your watch and make sure to protect your wallet, but still wear something you love.
If you're looking for a watch that can stand up to heavy use, take a look at this guide. I won't tell you what watch to buy, but I can help point you in the direction of a few products that are still working well for me. I have each of the watches on this list, and I don't regret any of the purchases either.
Comparison Table
IMAGE
MODEL
FEATURES

Timex Expedition Gallatin Watch

Easy-Set Quick-Date

Water resistant to 50m

Indiglo Light-Up Watch Dial

View Product

Casio Men's GA100-1A1 Black Watch

10-year battery life

Shock Resistant

World Time in 29 times zones

View Product

Casio Men's PAG240-1CR Pathfinder

1/100-second stopwatch

51-mm stainless steel case

Water resistant to 100 m

View Product

BlackHawk Advanced Field Operator Watch

Corrosion-resistant

Made of stainless steel

Tough on Terrain and environments

View Product

Luminox Men's 3059 EVO Navy Seal Colormark Watch

Water resistant to 660 feet

Precise Swiss-quartz movement

Scratch-resistant sapphire crystal

View Product
What to Look for in a Good Tactical Watch
Durability: Durability is the main reason to pick up a tactical watch. It should stand up to mud, dirt, grime, water and a bunch of other conditions without issue. If you knock it on a rock or bash it into a tree while snowboarding it shouldn't just fall apart.
Precision: No watch is of any use if it doesn't keep time properly, especially a tactical timepiece!
Comfort: A good quality watch needs to sit on your wrist comfortably through a variety of conditions and activities.
Illumination: Every good tactical watch needs to light up bright enough to read them in the dark. Otherwise they are absolutely useless.
Extras: Finally, you should look out for all the extra features that come with these watches. Some come with compasses, others have stop watches. Pay attention to the extras because some are pretty nice.
Here are the best tactical watches under $200 based on value, quality and overall user experience and versatility.
Timex Expedition Gallatin Watch
Casio Men's GA100-1A1 Black Watch
Casio Men's PAG240-1CR Pathfinder
BlackHawk Advanced Field Operator Watch
Luminox Men's 3059 EVO Navy Seal Colormark Watch
Timex Expedition Gallatin Watch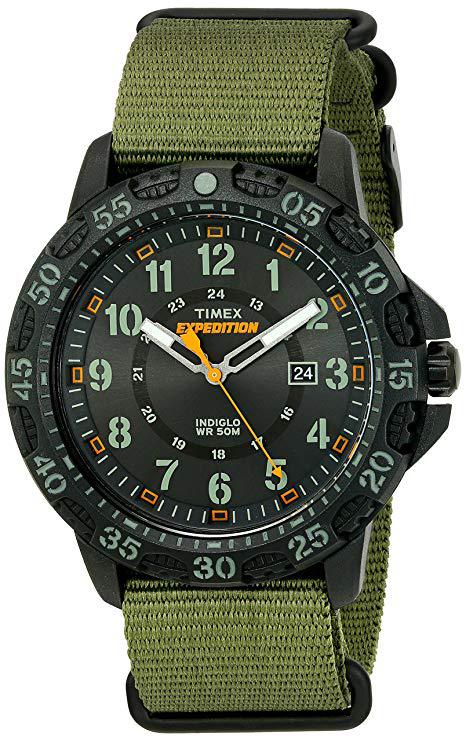 The Timex Expedition is a good rugged entry-level tactical watch. It comes with a durable band made from tough fibers that won't wear or scuff up like leather would. The light is nice and bright and makes checking the time almost effortless at night.
This watch doesn't come with a bunch of special features, but it keeps time well and withstands short periods underwater just fine. It's rated down to 165 feet, but shouldn't be taken swimming, diving or snorkeling over long periods.
Definitely a tactical watch all the way and comes highly recommended by many men that do crazy things. This watch lived through it all.
Customer Feedback
Rugged
Easy to read
Waterproof
Lightweight and comfortable
Simple watch
Check The Price
Casio Men's GA100-1A1 Black Watch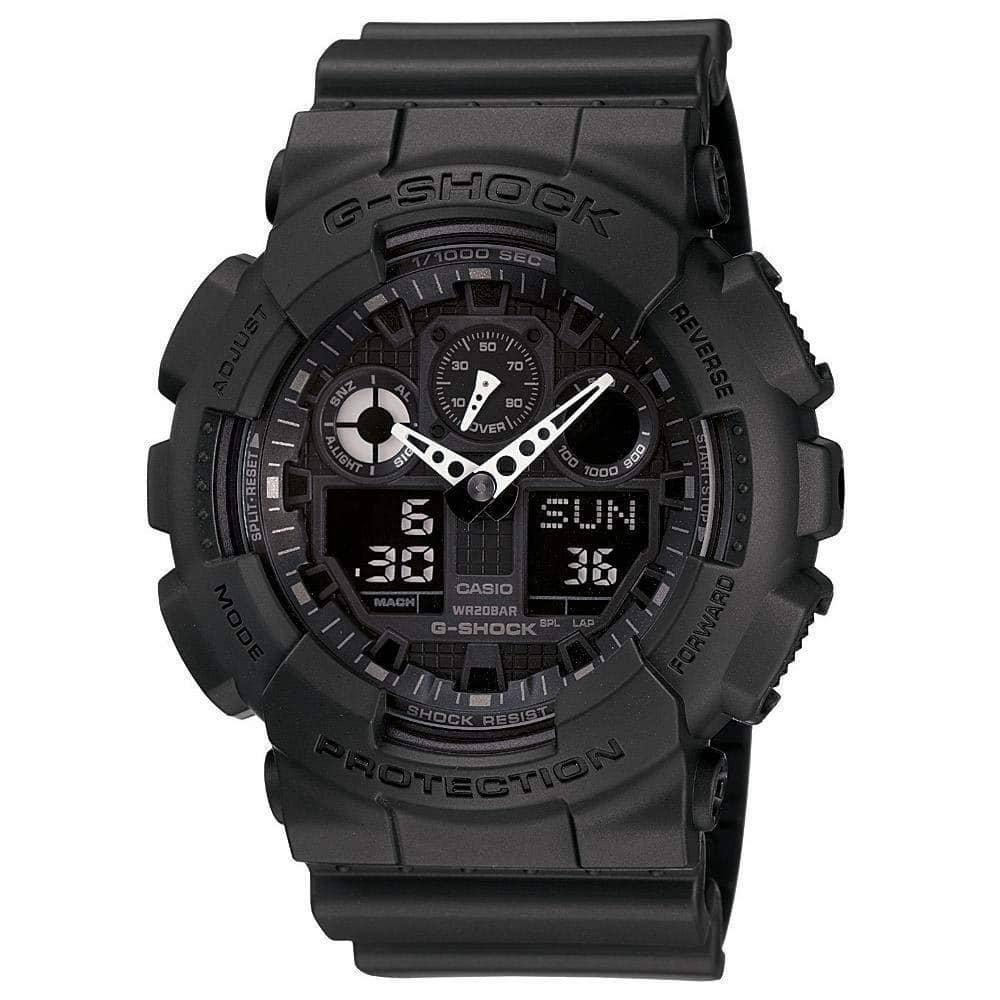 The Casio Men's GA100-1A1 black watch has a cool tactical look to it that really helps it stand out right from the beginning. When you get the watch it's a pretty decent product that feels rugged in the hand.
The molded plastic is thick and durable, the hands move with precision and the date reading is reliable.
The illumination on this watch is exceptional, but only if you take the time to turn it up to T3 rather than the original setting. The watch is waterproof for casual water activities and can be relied upon through rigorous daily use, which is exactly what you want from a tactical watch.
Make sure to keep checking the time on this beauty.
Customer Feedback
Long lasting
Flawless
Durable and well made
No complaints
Rugged
Very accurate automatic time setting
Check The Price
Casio Men's PAG240-1CR Pathfinder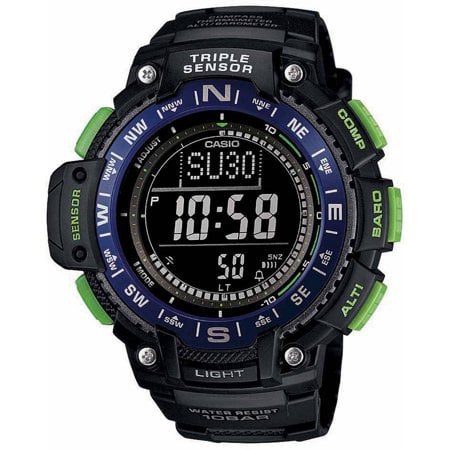 It's hard to find anything but good things to say about the Casio Men's PAG240-1CR Pathfinder. It's crystal clear and easy to read in bright sunlight or in the middle of the night. The watch comes with a built-in alarm, and features a host of special functions, some of which are surprisingly useful.
It's waterproof and can be worn in damp conditions over an extended period. The watch allows you to set two different times for keeping up with family in another zone. It features a built-in compass an altimeter, a barometer and a thermometer.
It also comes with a functional solar battery that makes keeping it topped up with power easy to do, as long as you go out in the sunlight once and awhile.
This is the watch that keeps on ticking, even after a lot of hard work for the day and rugged jobs.
Customer Feedback
Has a handsome rugged look to it
Durable and long lasting
Trustworthy
Solar power benefit
Reliable no matter where you go
Works through even the toughest of settings
Check The Price
BlackHawk Advanced Field Operator Watch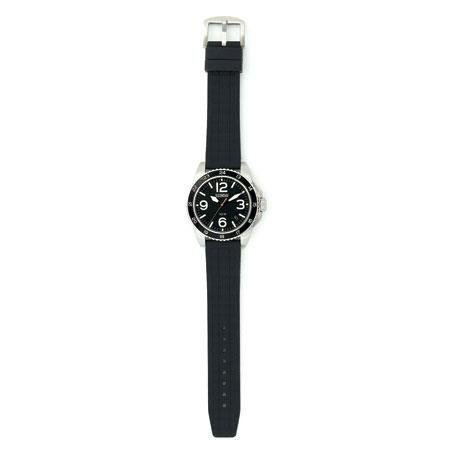 There are few watches more durable and reliable than the BlackHawk Advanced Field Operator Watch in this sub $200 price range. It's fitted into a precision milled case to provide optimal waterproof protection and also to keep out gritty sand when in desert environments.
This watch doesn't offer any special features, but it comes with a easy-read PVD finish and brilliant illumination for night-time viewing. The watch is a bit on the heavy side, but it's going to be a product that will continue functioning even through tough conditions.
It's ideal for active military personnel, avid hikers and kayakers and anyone else that's hard on his watch.
Ready, set, go out and grab yourself this sleek, yet rugged watch that you can wear for any and everything that you might have planned for the days and nights ahead.
Customer Feedback
Long battery life, even after two years
Watch that withstands a pounding
Is a bit heavier than expected
Great price
Excellent field watch
Check The Price
Luminox Men's 3059 EVO Navy Seal Colormark Watch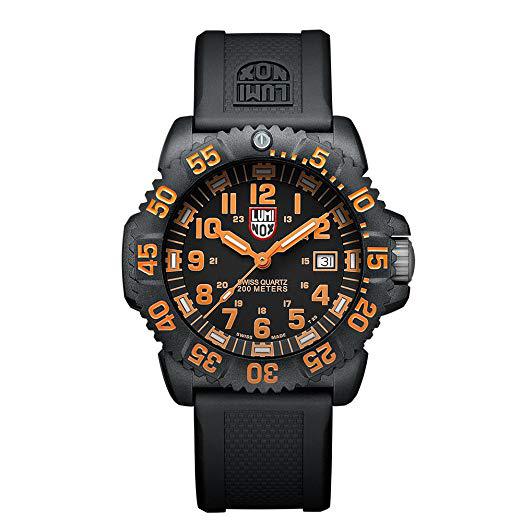 The Luminox Men's 3059 EVO Navy Seal Colormark Watch excels at two things, showing you the time in the dark, and handling wet conditions. This watch will hold up to swimming laps in the pool, wading through sink holes and taking on ocean swells while surfing, or at least it has for me.
It offer brilliant illumination that's readable in the darkest conditions. This watch is a good solid tool for anyone that lives an adventurous lifestyle or is in the active duty military.
One of the most highly recommended watches out there by those in the military, you know this watch can stand up to the test.
Customer Feedback
Wore it during a war
Stands up well
Great for all environments
Waterproof
Long lasting
Check The Price