It doesn't matter if you are new to the world of wood carving or you are an experienced carver; the hardest part of these projects is discovering places on where to buy the wood you need for your wood carving endeavors. Wood carving is an industrious project and an appreciated art form that is starting to gain in popularity due to its sustainable nature and green resources.
It doesn't require the use of any heavily toxic chemicals or paint but instead, the artwork comes from your own two hands. Using a range of tools from gouges to chisels to spoons, wood carving is definitely a hands-on art project for all experience levels.
Today we are going to look at where to find wood for sale to use in your next wood carving project and why these retailers are on the top of the market sector.
1. Wood Carving Blanks
Not sure what you are looking for in terms of size or structure when it comes to the types of wood you want to use in your next carving project? Hard or softwood, cool grains, etc. Then check out this line of wood carving blanks that feature exactly that – a variety of sizing and structural shapes to ensure that your next wood carving project is just what you imagined in your mind.
Available on Etsy
2. Carving Stock
There are certain wood carving projects that just flow and finish stronger when you use a particular type of wood. Some places you go to purchase wood and tools for carving only offer the one species but this site offers you the selection of multiple species. If you are looking for a hardwood or a softwood for your carving, or even a combination of both; then you've come to the right place.
Find Out More
3. Wood For Carving
Looking to browse through a large range of wood types, wood sizes, and even wood carving accessories? Then look no further than this array of wood carving wood and utensils. Featuring both hard and softwood pieces in numerous sizes; this purchase would be protected by money-back guarantees if the selection you make is not the best for your project.
View Products
4. Wood Blocks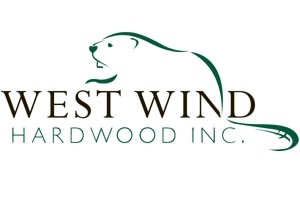 Are you unsure what strain or color of wood you should use for your latest carving project? Perhaps you aren't really sure how to go about selecting between a hard or softwood because you don't know how it will turn out. That is why this site is so popular. Not only will they give you the expert advice you are seeking, but it also is a wood carving mecca! Customize your search through their wood carving stocks by selecting hard or softwood, sizing, and more. Simply add your selections to the cart and wait for that package to arrive!
Learn More Here
5. Carving Blocks
Sometimes you just need actual chunks or blocks of wood for your wood carving project, especially if you are planning to make something along the lines of a mailbox or window box for fresh herbs and flowers. The slices of wood popular on most websites for purchase are not sufficient for this type of project. This is why it is always important to have at least one backup store that features wooden carving blocks. These blocks are thicker and will be sturdier than slices of wood for that furniture-style project.
Learn More Here
6. Basswood Wood Blocks
Managing to find the best of both worlds when it comes to wood for your carving projects isn't an easy feat, but it is a possible one when you know where to look. That is where basswood blocks come into play. This wood is classified as a domestic hardwood but it has the same characteristics as a softwood, making it pliable and easy to carve. It can range in shades from creamy white to pinky-brown but it also responds extremely well to stains and treatments to darken the shade.
Learn More Here
7. Carving Blocks Of Various Sizes

Some wood carving projects require different types of wood and different levels of wood hardness due to the nature of the design. You might want to use hardwood for the base of a major project, such as a chair, and a softwood for the back where you can add more details. The hardwood would provide stability while the softwood would provide an easier surface on which to carve the fine details of the design.
Available on BLICK
8. Carving Blocks
If you are a budding woodcarver and you do not have the experience you desired before moving into expensive wooden carving blocks; then you want to go for fairly priced ones on the lower end of the pricing scale. Cheaper carving blocks are the best bet when first starting out and you are mastering your craft. If you make a mistake, gouge too deeply, or the design just isn't translating to wood how it looked on paper; then you aren't out a significant amount of money. That is what makes these carving blocks ideal for beginners.
Learn More Here
9. Wooden Carving Blocks
When you start out on a new endeavor in the art world, the retailer you entrust your supply runs with can be just as important as the supplies themselves. You definitely want products that you can trust to be of fairly good quality and carving blocks that will withstand the pressure required to make them into artwork. A retailer that is also available for online shopping is also a bonus.
Find Out More
10. Carvings Blocks Of All Types – Bulk Orders, Single Orders
It goes without saying – sometimes you need a retailer that will provide a variety of products, especially different types of woodblocks meant for carving, and you need a retailer that can handle, process, and ship large bulk orders with ease. This is where this entry takes the top spot because of its large online shopping community. It is ideal for those obscure wood carving projects that require a specific type of wood for carving that is not easily found in your local craft store.
Find Out More
11. Raw, Stained, And Sanded Wood Blocks For Carving
Sometimes you want to have an idea of what you are buying before you head to the store to make it a more efficient errand. That is where browsing an online store and discovering what they have to offer in terms of wood blocks for carving, along with discovering details about the product, comes in handy. Using this retailer, you can browse through their online selection of wood blocks and discover those that are already pre-treated, pre-stained, or completely raw source material.
Learn More Here
Conclusion
Wood carving is becoming extremely popular among artists of all genres and age groups due to its intricate and detailed images. You can use any type of wood found in the forest for a wood carving project and the items you can make is unlimited. Wood carving can be found on furniture, wall hangings, and even the porches of a person's home.
Do you have a favorite type of wood for your wood carving projects? Do you purchase your wood from a place not found on this list? Then please let us know in the comments below. Have a friend or family member that is getting into the world of wood carving but is struggling to find the best places to purchase their supplies? Feel free to share this post with them!