Wood carving is a hobby as old as time, and Dremel is a brand that understood the ways in which wood carving would make a reappearance. Even if the company is known mainly for its rotary tools, their accessories can be used to make some of the most amazing wood carving projects you have your heart set on, which is why we are going to show you what are the best Dremel bits for wood carving but not before we talk a little bit about the important pre-purchase know-how.
Quick Comparisons Of The 6 Best Dremel Bits For Wood Carving
IMAGE
MODEL
FEATURES

Size: 3/32"

Uses: cutting

Can be used for: wood, fiberglass

View Product

Size: ⅛"

Uses: routing

Can be used for: wood

View Product

Size: 1/32", 3/64",1/16", 5/64", 3/32", 7/64", and ⅛"

Uses: drilling

Can be used for: wood

View Product

Size: 5/16"

Uses: cutting

Can be used for: wood, plastic

View Product

Dremel Carving and Engraving

Size: multiple-sized engraving bits, grinding stones, etc.

Uses: carving, engraving

Can be used for: wood, metal, glass

View Product

Size: ⅛"

Uses: cutting

Can be used for: wood, fiberglass, plastic

View Product
What Is A Dremel Tool Bit?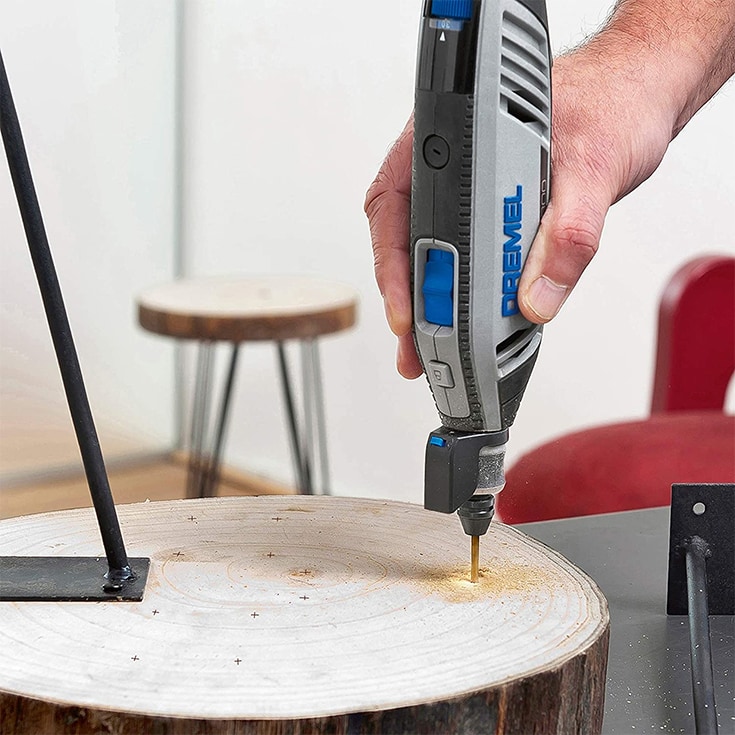 Simply put, Dremel tool bits are accessories that you can purchase for your Dremel tools and which help you work with different types of materials. Since this article is focused on wood carving, we can present these bits as being accessories that are used to cut, polish, sand, engrave, drill, etc. through different wooden surfaces.
It is important that we mention that the variety of Dremel tool bits is so variate, some of them are used for shaping other types of materials as well. Dremel tool bits can be an intimidating topic because there are so many of them to choose from. Make no mistake, each one of them is useful for a particular type of situation, with a few of them being good for multiple types of cuttings, carvings, or engravings.
Different Types of Dremel Bits
If we were to try and split the different types of Dremel tool bits into categories, the logical choice would be to separate them according to the purpose they serve. Hence, we have five different categories to discuss.
Sanding bits
Plenty of wood carving projects will require sanding the surface at some point, and that is where these Dremel sanding bits step in. If you acquire the right tools for the job, sanding and edging wood becomes a walk in the park. Furthermore, some of these Dremel sanding bits can be used for other types of materials as well, like metal or glass.
Dremel sanding bits are of two different types:
Drum bits look like small round cylinders and they can be attached to your Dremel power tool. There is another part called a band that goes over the cylinder, a band which has abrasive particles to sand out the surface.
Disc bits are more familiar to people who have used sanding tools before. They are discs with abrasive surfaces that are attached to a power tool and they are preferred because of their higher level of precision.
Cutting bits
It's true that there are other tools out there that are decided specifically for cutting through different types of materials, but if you know what bits to use, your Dremel tool can also serve for cutting purposes. It is very common to find cutting bits in the shape of discs, but you need to know that not all of them are identical.
There are certain bits that have a really small gap between the teeth, which makes them better for precise cuts. On the other hand, you have bits with large gaps between the teeth. These are mostly used for bulk cuts, where you don't really care about the visual appeal of the end result.
Just like sanding bits, cutting bits are also good for cutting other types of materials except for wood. However, if you want to cut materials such as thin metal or tile, you should purchase a fiberglass cutting bit over a regular one.
Etching & Engraving Bits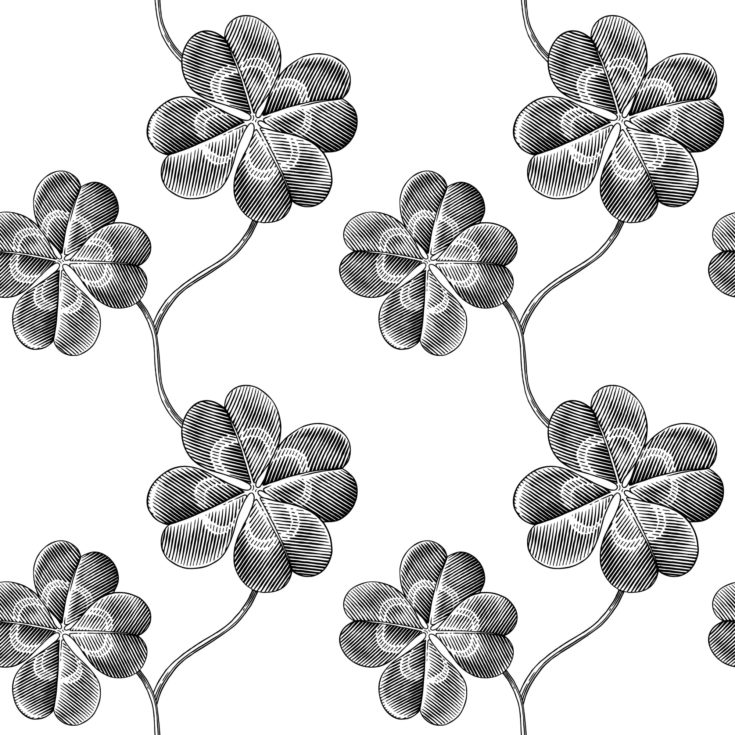 You don't have to go to a professional woodworker if you have these bits. Wood carving projects involve cutting and sanding, but they also involve etching and engraving. If you're interested in the decorative part of the craft, you definitely need etching and engraving bits. The real advantage is the small size of Dremel tools, which allows you to work on intricate wood carvings.
There is a variety of different styles and shapes to these bits, so you will have to choose the ones that are appropriate for the project you are working on. There can be a little bit of trial and error here because you will have to experiment and see which bits are most suitable for your current project.
Routing & Drilling Bits
Yes, your Dremel power tool can also act as a drill if you purchase the right bits for it. No wonder this brand is one of the best power tool manufacturers known to man. Much like the etching and engraving bits, you also have a wide selection of routing and drilling bits to choose from.
Grinding & Sharpening Bits
This particular category of bits is mostly suited for non-wood carving projects and uses, like wanting to sharpen a blade. It's also a good choice for those of you that want to clear the rust off metal surfaces. Sharpening and grinding bits are of two major types:
Grinding wheels, which are constructed from abrasive metal and are easy to recognize due to their disc shape. These grinding wheels are good for general purposes.
Grinding stones are made from materials such as aluminum oxide or silicon carbide. As you may have already guessed, these are the bits you want for sharpening other tools, like axes or knife blades.
Dremel Bits For Wood Carving
Now that you know what the different types of Dremel bits are that you can purchase, it's time to get into some other details of interest to any shopper pertaining to this wood carving enthusiast category. In general, there are three important aspects that one must look into before buying Dremel bits for wood carving:
Head size & shape: Your choice will depend on what exactly it is that you are trying to achieve with this bit. Smaller heads are typically more suitable for achieving fine details, while larger ones are better for roughing out your project. Some of the different head shapes include an inverted cone, disc, or oval.
Material: The best Dremel bits for wood carving are made from carbide or hardened high-speed steel. The former category excels in durability, but the latter is more versatile, in a way that it helps with both bulk and precise wood cutting. In general, most people choose carbide bits because they are more resistant and capable of cutting through tough pieces of wood.
Shank diameter: The shank is made from two ends: one of them hosts the bit head while the other goes inside the rotary tool. The most common shank diameters used for wood carving projects are 1/16", 3/32", ⅛", and ¼".
Top 6 Dremel Bits For Wood Carving
Next up, it's time to look at some of the most popular, rugged, and useful Dremel bits for wood carving in this accessory guide.
1. Engraving Cutter – 2pk 3/32″
Size: 3/32
Uses: cutting
Can be used for: wood, fiberglass
Check The Price
Sometimes, a wood carving project is rich in details, and these retails include engravings that personalize the item and give it more value. If you are in need of a 3/32" engraver cutter, this particular choice is one of the best ones out there. Not only does it work for intricate engravings, but it can also help you if you're looking to carve wooden pieces, alongside other materials (such as plastics or fiberglass).
Because of its design and construction, this particular engraving cutter doesn't work really well with hardened materials and does a much better job with softer ones. In order to make the best out of this bit, you can set your tool at higher speeds if you're working with hardwood. Lower speeds are more suitable for metals and plastics.
Pros:
Good for engraving and carving.
Includes 2 bits per set.
Really convenient price.
Cons:
Not suitable for hardened materials.
2. Straight Routing Bit, 1/8 inch
Size: ⅛"
Uses: routing
Can be used for: wood
Check The Price
When you need a bit that's perfect for grooving and edging wood, this one is certainly a product worth considering. Not only is this advertised as being good for wood, but it also works on a variety of other soft materials, especially for mortising, routing and inlaying.
This high-quality Dremel carving router bit has a flat bottom that serves for leveling increased areas, but also for cutting square proves, dadoes, and rabbets. It is compatible with 335 plunge router attachments, Dremel no. 230 router attachment, or 231 shaper router tables.
Pros:
High-quality steel construction.
Great for routing and inlaying.
Good for leveling and cutting.
Cons:
3. Dremel 628-01 7 Piece Drill Bit Set
Size: 1/32", 3/64",1/16", 5/64", 3/32", 7/64", and ⅛"
Uses: drilling
Can be used for: wood
Check The Price
Having a drill set is always a great idea, whether you might need it for wood or other types of materials. It is invaluable whether you want to do some house repairs, put up a new painting on the wall, or work on your wood carving projects. This particular set we're looking at right now contains seven different bits that comes in the following sizes: 1/32", 3/64",1/16", 5/64", 3/32", 7/64", and ⅛".
Each of the bits in the set is made from quality high-speed steel that ensures long-term durability and a construction that you can rely on for your wood carving projects. With your purchase, you will also receive a storage case for conveniently having all these bits together. Note that in order to make use of this drill bit set, you will need the Dremel 4486 chuck or 4485 collet nut kit.
While they are Dremel-compatible, these bits can also work with other drills, provided they have a design that allows the attachment of smaller bits. Overall, this is a set that's highly suitable for wood carving projects, but it's best to avoid these bits if you're also looking for something that can drill through rougher materials, such as steel.
Pros:
7 bits in one pack.
Multiple bit sizes.
Compatible with Dremel and non-Dremel tools.
Cons:
4. High Speed Cutter – 2pk 5/16″
Size: 5/16"
Uses: cutting
Can be used for: wood, plastic
Check The Price
Next up, we'd like to introduce you to the 5/16" high-speed cutter that's perfect for grooving, hollowing, and shaping your wooden boards. Aside from the obvious wooden applications (otherwise it would not be on our list), this cutter also works with plastic and other soft material.
This might be the kind of product that's a little more expensive than the alternatives, but it's also one that cuts better and lasts longer. The durability of the product can be evaluated through the lower sharpening frequency, which means that as long as you use this bit for its intended purpose, you won't have to sharpen it very often. Upon ordering, you will receive a set of two identical bits that can also be used for inletting and slotting.
Pros:
Durable construction.
Doesn't require frequent sharpening.
Includes 2 bits.
Cons:
5. Dremel 689-01, Carving and Engraving Rotary Tool Accessory Kit
Size: multiple-sized engraving bits, grinding stones, etc.
Uses: carving, engraving
Can be used for: wood, metal, glass
Check The Price
This is one product on the list that's giving us a lot to talk about. Let's just put it this way: since it is always easier to purchase a complete set of wood carving tools instead of having to look through individual products, this set comes to aid people who are not big fans of online shopping.
With 11 different bits, this is a set that can help you see a delicate wood carving project from start to finish, as it includes the following: 105 1/32″ Engraving Bit, 106 1/16″ Engraving Bit, 107 3/32″ Engraving Bit, 108 1/32″ Engraving Bit, 7103 5/64″ Diamond Wheel Point, 7134 5/64″ Diamond Carving Bit, 83142 9/32″ Grinding Stone, 83322 1/8″ Grinding Stone, 83702 1/8″ Grinding Stone, 84922 3/16″ Grinding Stone.
Now that we got the technical details out of the day, let's briefly discuss performance. Designed to work with multiple surfaces, the bits in this kit have proven to be useful for more than just wood carving projects, as they can engrave glass and stones just as well. They don't easily wear out, which says a lot about their durability. If we were to choose one downside to this set it would be the small size that makes it tedious to use them on larger projects.
Pros:
Great for intricate details.
11 different bits included.
Works with wood, glass, metal, stone, etc.
Cons:
Not suitable for large projects.
6. Multipurpose Cutting Bit
Size: ⅛"
Uses: cutting
Can be used for: wood, fiberglass, plastic
Check The Price
The last item on our must-have Dremel bit list is a ⅛" cutter that works with wood, drywall, fiberglass, plastic, aluminum, laminate, and vinyl sliding, being pretty much everything, you need for… everything. It is a high-speed cutter with a multi-purpose design concept and that is available for a really good price.
One of the things that will most impress you about this multipurpose cutting bit is the versatility of the projects and materials that you can work with. It is an impressive tool considering that it can cut through wood, plastic, fiberglass, and other materials with similar toughness.
Whether you are ready to carve details into a wooden jewelry box or you're looking to put up some new wooden kitchen shelves, this cutting bit might be just what you need. If you were to judge the product based on the experience of other customers, you would strongly believe that this is the type of bit that "cuts like butter with no melting".
Pros:
Very versatile.
Works with multiple materials.
Smooth operation.
Cons:
Conclusion
Choosing an absolute winner amongst the products we've shown you today is nearly impossible because we have selected bits that are useful for different types of projects or project stages that are part of the wonderful world of wood carving. Each of the products selected serves a different purpose, so making a fair comparison is a bit difficult.
However, if we were to analyze the situation from a price-to-quality ratio, the Dremel 689-01 Carving and Engraving kit is definitely one of the favorites because you get a variety of different bits that can help you see through a wood carving project from start to finish. With 11 pieces in a single set, this purchase is ideal for beginners and experts alike, making sure that you have the best Dremel bits for wood carving that also work on materials such as metal or glass.