Pyrography, which is a fancy term used to describe wood burning, is a craft that implies using a special tool with a hot brass tip to literally burn a picture or write on a piece of wood. Think of it as wood engraving, if you will. Some people find pyrography very relaxing, but it's also a hobby that can render amazing and palpable results. There are people who make a living out of selling personalized carved items.
Once you get your hands a wood burning pen, there are so many different stencils that you can find for your projects if you don't master freestyle drawing just yet. Below you'll discover 25 stencil ideas that aren't just for burning wood, but also for ink drawings, lettering, spray-painting, and other projects that would require a stencil. Learn how to make your own stencils here.
Tree Branches
Trees Wood Burning Stencils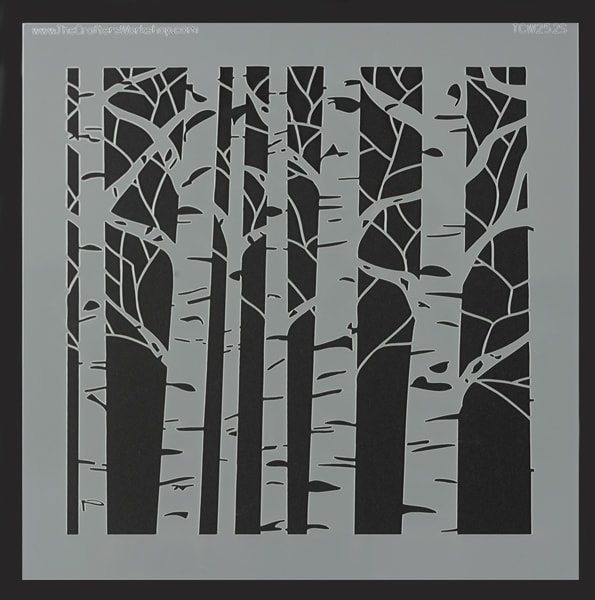 Ready for a forest that stands tall and proud? This stencil will help you create a magnificent pattern that's suitable for all kinds of interior decoration purposes. Aside from a burning wood project, you can use this stencil for pens, sprays, inks, and others.
Get It Here
Reversed Branches  Wood Burning Stencils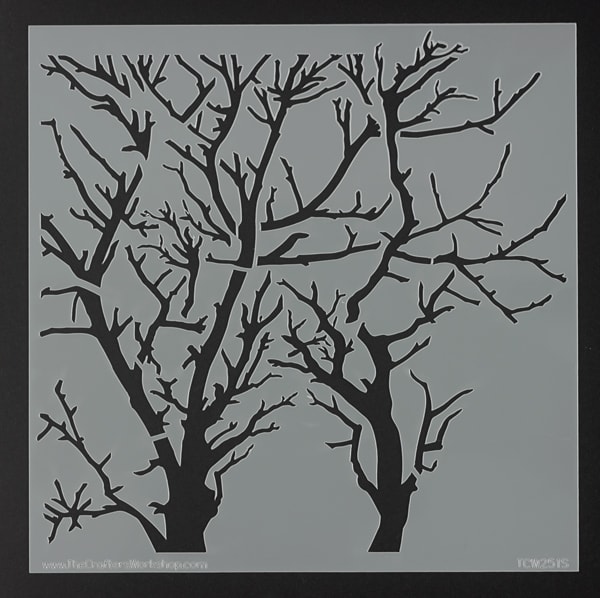 No tree is complete without a generous branch crown, which brings us to the next wood burning stencil on our list. The twisted branch tree line is a great way to complete your work and make intricate patterns which are very similar to what a network of tree branches looks like in real life.
Get It Here
Deer Wood Burning Stencils or Animals Wood Burning Stencils
Stag Plaid  Wood Burning Stencils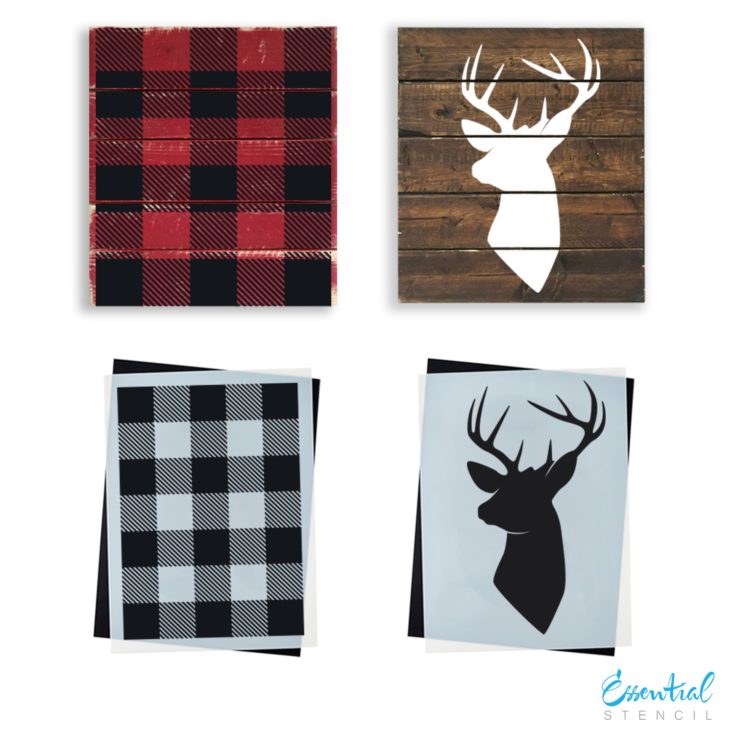 Another stencil that will make you step up your wood burning game is this stag head silhouette that's available in a buffalo check plain combo. It's perfect for several rustic decoration projects, but also for décor pieces that are worthy of hanging above the fireplace.
Get It Here
Stag Wood Burning Stencils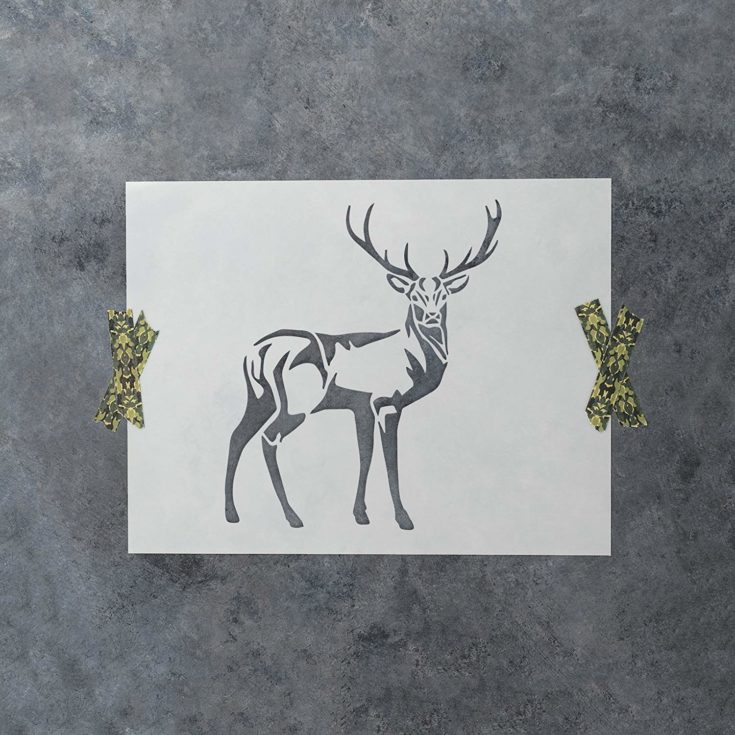 Another perfect deer stencil right here, with elements of splendor and easy to work with. Compared to the example we showed you earlier, this features a full deer, with life-like features that will take your projects to the next level. Just picture this engraved on the door of a rustic wooden cabin!
Get It Here
Farm Animals Wood Burning Stencils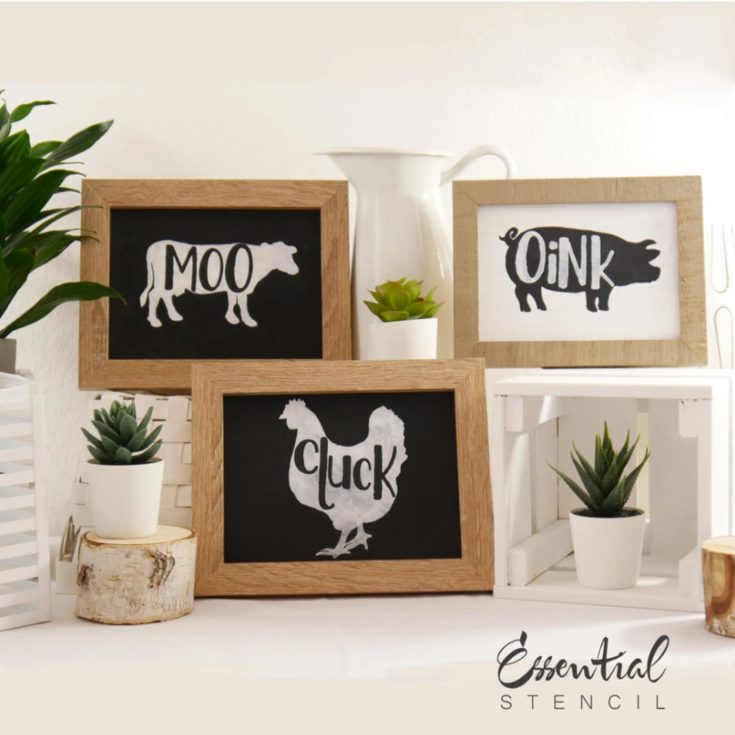 The best part about these stencils is that you don't even have to live on a farm to find them an attractive idea. They could go just as fine into a kid's bedroom, teaching them about animals and the different sounds they make. They are super simple to use and could constitute the base for a lot of fun decorations and projects.
Get It Here
Dia de los Muertos Wood Burning Stencils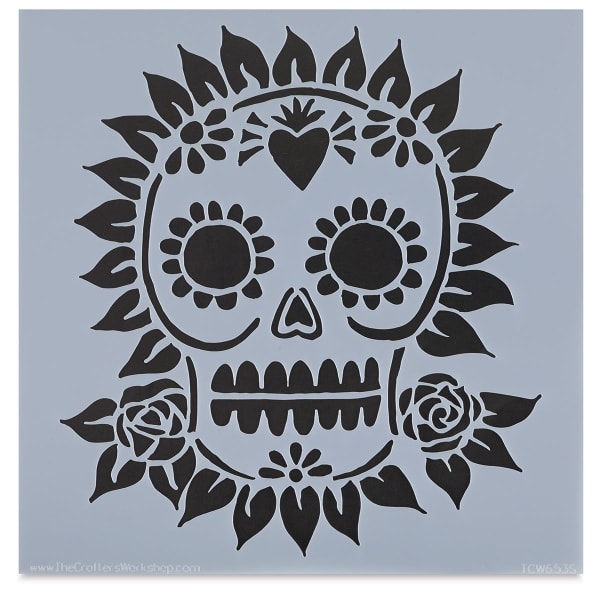 Spanish for "day of the dead", Dia de los Muertos is literally a Mexican holiday for celebrating those who are gone. This stencil represents an example of a face mask, as those who celebrate this holiday paint their faces to look like floral skulls that, unlike popular belief, actually has a positive meaning.
Get It Here
Fall Collection Wood Burning Stencils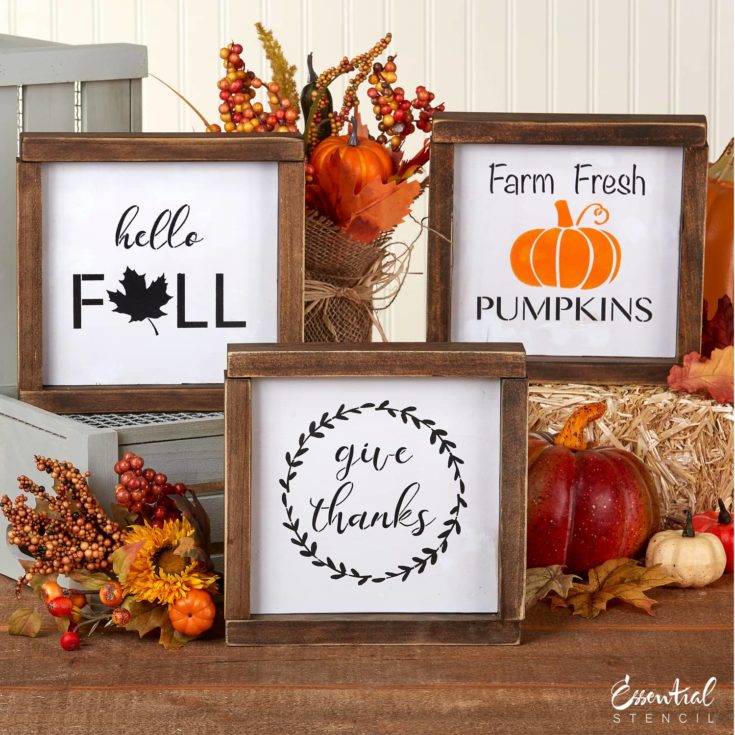 Who's ready for one of the most romantic seasons of all? With fall greeting us with its lovely colors and bountiful harvest, it's time to honor it by decorating our home in style. With this pack of wildlife stencils for wood burning you can decorate boxes, create wooden fall decorations, and even put up some cool signs in the yard.
Get It Here
Porch Designs
Porch Wood Burning Stencils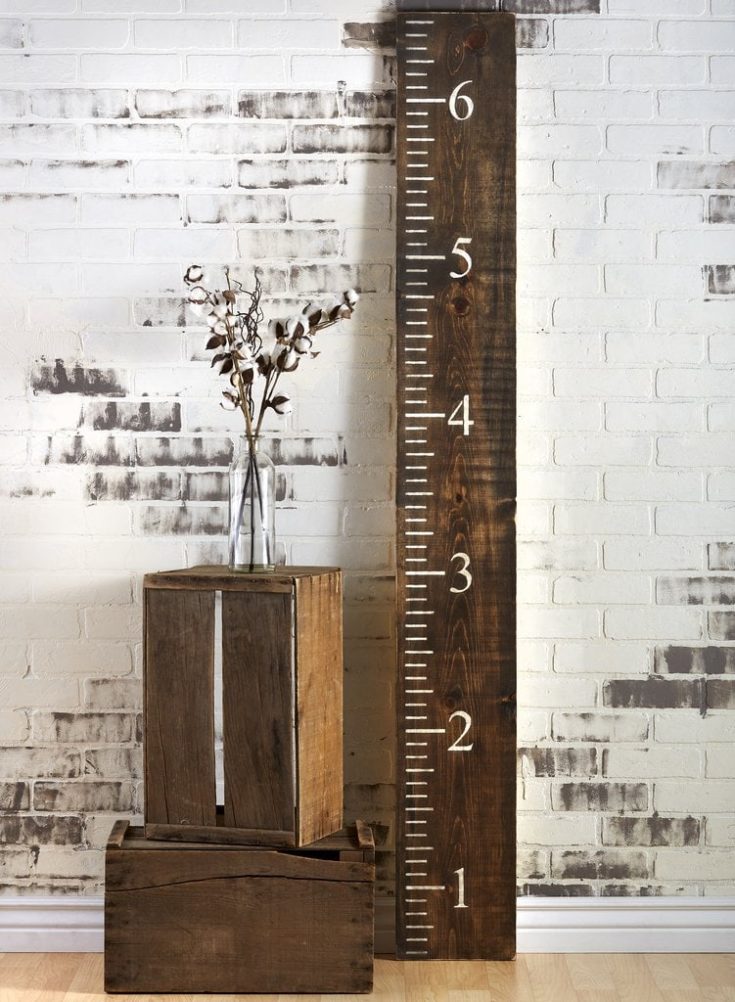 Nobody is ready for this gigantic ruler stencil that will make your porch stand out of the crowd. But don't limit its use to just the front of the house: it's a perfect décor element for a child's room, so that you can literally see with your own eye how fast they're growing.
Get It Here
Vertical Farm Wood Burning Stencils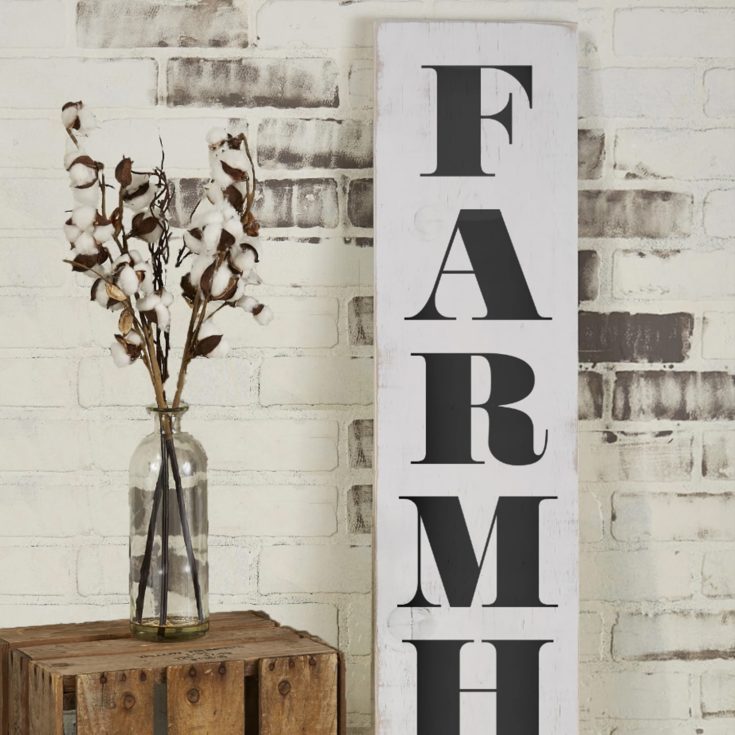 Do you own a farmhouse that just has to have a sign like this one? By using alphabet wood burning stencils, you can literally write anything you want and turn it into a very cool-looking sign. Whether it's a farmhouse, a ranch, a mansion, a villa, a cabin, a lodge, or just your home sweet home, you now have the tools to personalize it.
Get It Here
I Love Us Wood Burning Stencils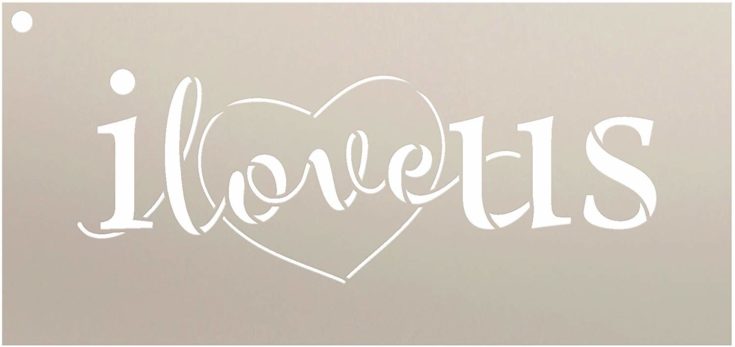 Is there really anything you can't decorate with this stencil? It is the perfect thing to use when you're creating a customized gift for someone you love, whether you need it for a wooden box engraving or you want to spray paint it on the wrapping paper.
Get It Here
Grateful, Thankful & Blessed Wood Burning Stencils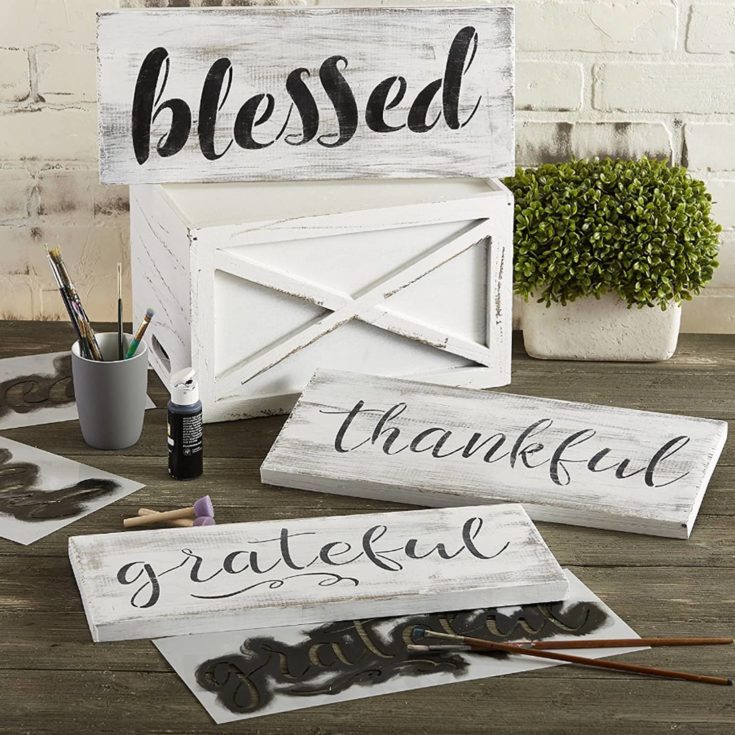 We all have things in our like that we are grateful and thankful for, but also feel very blessed to have them. So what if you know had the right tools to mark these words on anything you want, be it furniture, the entrance door, or on the wall above your bed? They're all positive words to remember each time we feel overwhelmed.
Get It Here
But First Coffee Wood Burning Stencils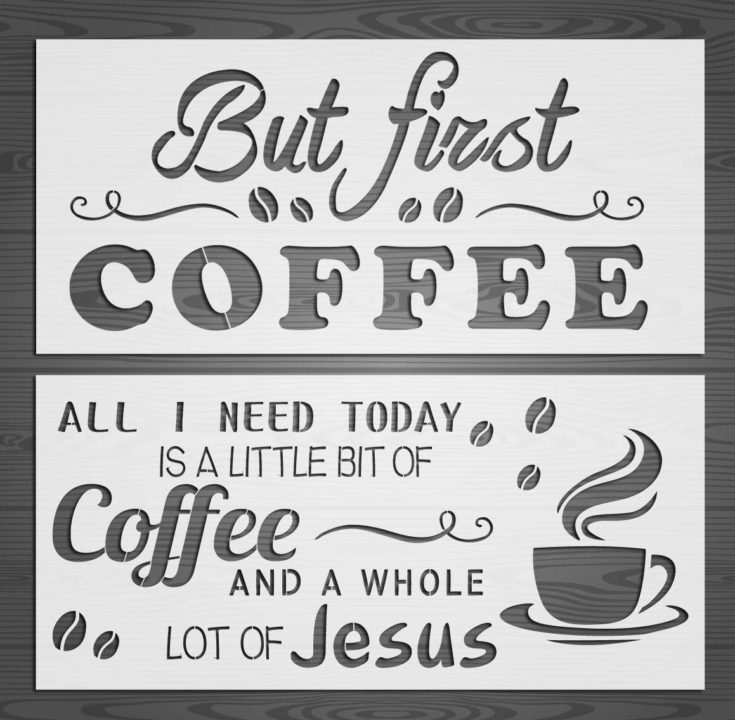 Not only would this stencil help make some amazing decorations for your kitchen or living room, but it's also neat for coffee shops, restaurants, pastry shops, and other such places where people go to enjoy a tasty cup of coffee and some treats.
Get It Here
Vertical Welcome Wood Burning Stencils
Vertical welcome signs are perfect because you can hang them right next to your entrance door. This stencil is a perfect idea for both homes and commercial spaces, giving the place a home-like vibe that makes every visitor feel just like at home.
Get It Here
Gather Together with Wheat Strand Wood Burning Stencils
Don't you just love some good old fashioned smart word play? Gather together to gather your harvest or simply to enjoy some family and friends quality-time. This stencil is great for ingenious people who like a good pun, but also who love arts and craft enough to invest in quality stencils for their projects.
Get It Here
Welcome Wood Burning Stencils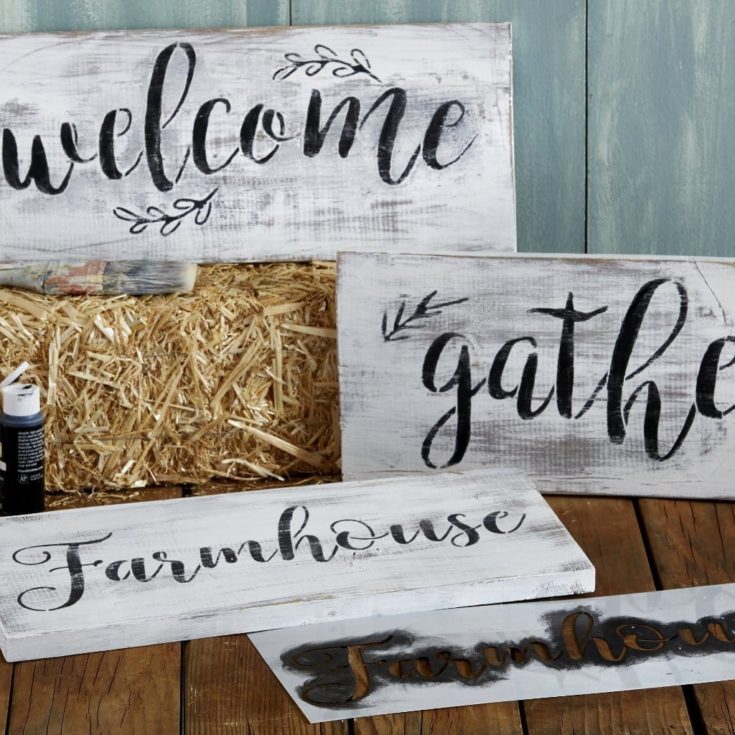 If you fancied the idea of making your own welcome sign, but don't want a vertical option, here is the horizontal equivalent. Written in fancy calligraphy – or pyrography, this stencil is ideal for people who love to create a warm welcome for anyone who passes through their door.
Get It Here
Home Sweet Wood Burning Stencils
Nothing says "home sweet home" like an actual sign that says just that. This beautiful wood burning letter stencil is the perfect addition to your home décor DIY project kit. It is great for wood burning, but also for ink and paint stencils, and it features a really romantic type of hand lettering.
Get It Here
Christmas Themed Stencils
Merry Christmas Wood Burning Stencils
How ready are you to step up your Christmas lettering game? Not only would I use this to make gorgeous wooden plaques to hang at the entrance and place underneath my tree, buy I would totally "brand" my Christmas gifts so that my friends and family would remember "the package with that awesome lettering" they got last holidays. These wood burning Christmas stencils are perfect!
Get It Here
Christmas Wood Burning Stencils
How cute are these wooden decorations? With stencils like these, you can personalize and repurpose old pieces of wood, whether you plan on burning them or paint them. These are super-simple to make if you have the right stencils, plus they will be different compared to other types of decorations people hang around the house on Christmas.
Get It Here
DIY Decorative Sunflower Wood Burning Stencils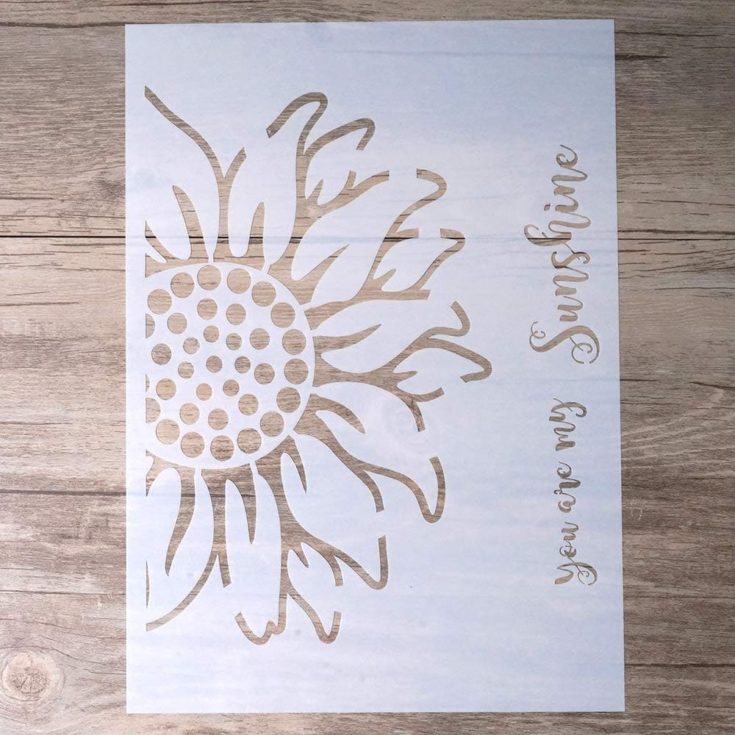 Summer or winter, you too can have sunshine in your pocket at all times. Or, should I say, sunshine in your home. Because this uber-cool stencil is here to make that a positive and heartwarming message is sent to whoever is reading the text. Plus, there's that mesmerizing sunflower to look it.
Get It Here
I've Got It Bad for Buffalo Plaid Wood Burning Stencils
Funny, cheeky, and definitely original, this stencil is a little bit different than the romantic and inspiring messages we've included in the list today. If you too are a fan of funny statements, you are going to love with lettering stencil that perfect for all sorts of different crafting projects you make.
Get It Here
Home Sweet Home , Dog Paw Prints Wood Burning Stencils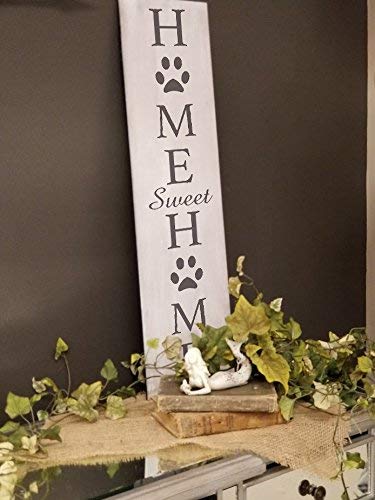 You know what's better than coming back home? Coming back to a home with pets! Check out this adorable home sweet home stencil that replaces the O with adorable dog paw prints. It's a must have for DIY aficionados that own a pet.
Get It Here
Geometric Patterns
Just think of all the amazing things you could personalize if you had a set of stencils like these. You could literally do anything from burning wooden signs to painting the bathroom walls, and even customizing your laptop. It's all about your imagination, really.
Get It Here
Metal Journal Wood Burning Stencils
This metal stencil is great for people who are into all sorts of engraving-like projects, but also fans of Celtic symbols and culture. You get 12 different Celtic symbols that are super versatile and would look nice on a variety of surfaces. And yes, they would make excellent leather burning stencils as well, perhaps for a super-occult diary…?
Get It Here
Marabu Geometric Flower Wood Burning Stencils
There's something about a mandala that's almost mesmerizing. The perfect symmetry, the intricate details, the hypnotizing pattern: a mandala is a wonderful decoration element which can literally be used to engrave anything.
Get It Here
Celtic Knot, Cross & Round Wood Burning Stencils

Ready for some more Celtic symbols? This time, we have a knot and a cross which are represented in greater detail compared to the example above. This gives true fans of Celtic culture a chance to create their favorite engravings at higher fidelity.
Get It Here
Bottom Line
If you've just started your journey on the path of wood-burning, have you tried any other stencils yet? Maybe even some custom wood burning stencils or printable ones? Do you find it easier to use one or would you rather try and draw by yourself, without support?