Pyrography is one of the most satisfactory crafts in the world. It can turn dull pieces of wood or simple wooden decorations into canvases that host a person's talent. Wood burning allows people to pour their soul into a project, making them no different from a regular artist.
If you are a fan of wood burning yourself, or you want to buy someone who is into the craft a very special gift, we've brought forth 27 suggestions that are all worthy of your time.
Wood Burning Gift Ideas
Wood Burning Starter Kit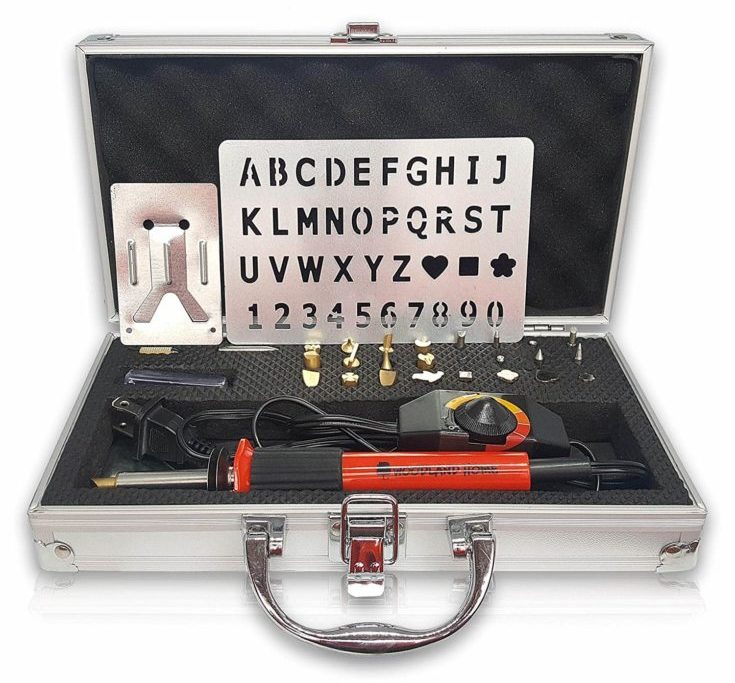 We are madly in love with this wood burning kit, which features everything a wood burning enthusiast might need to start off lightly. This pyrography kit features a pen with adjustable heat settings, 27 wood burning tips, plus a letters and numbers stencil that can get people started on some pretty awesome lettering projects.
Get It Here
Basswood Planks for Wood Burning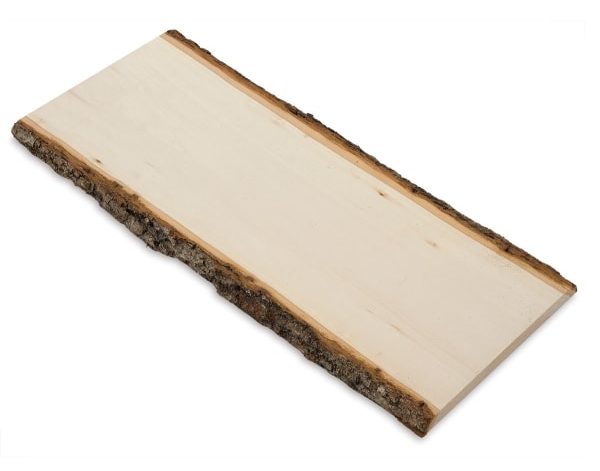 How about some hollow planks that are perfect for future pyrography projects? The planks are made from basswood, and feature natural bark borders, which creates a sense of vintage and rustic home décor items. They can eventually be turned into anything from welcoming signs to hang on the door up to coat racks in a mountain cabin.
Get It Here
Custom Logo Wood Branding Iron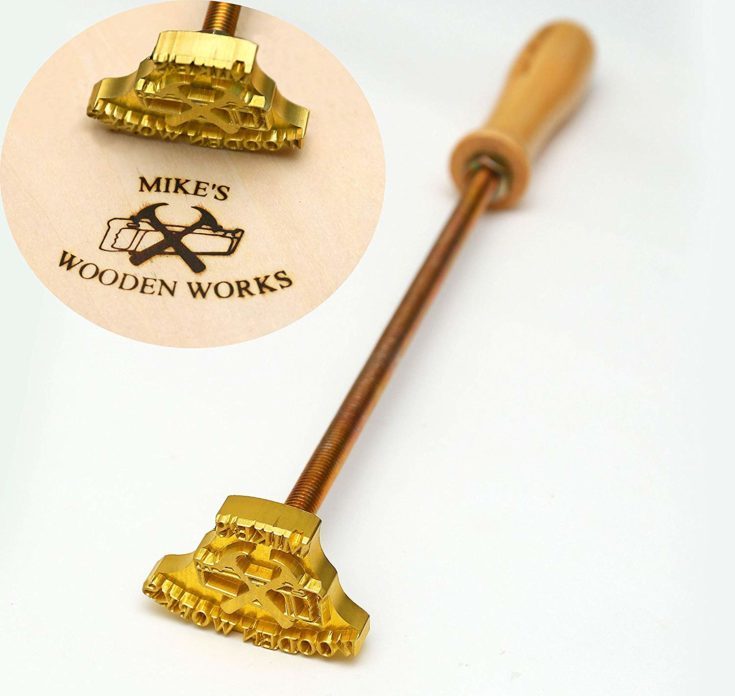 I have to admit, this object right here feel like cheating on your wood burning pen, but you have to admit, it can make an awesome gift for pyrography fans. It's basically a miniature branding iron that can be heated above an open flame, and it can burn a stencil into a piece of wood. The best part is that you can personalize it with the branding of your choice.
Get It Here
Creative Wood Burning Tool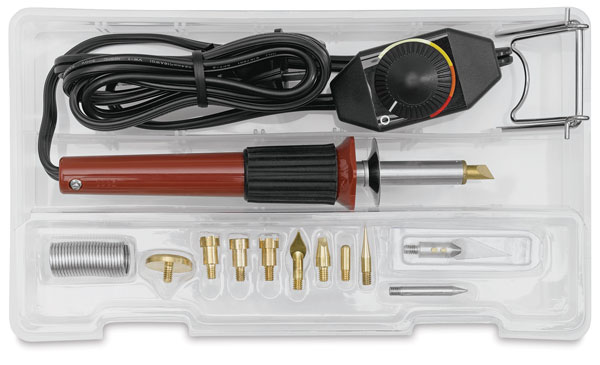 Now let's assume you need a gift for someone who is into several crafts, not just wood burning. Say you want something that can be used for leather crafting, stencil cutting, and even soldering. Then the best wood burning tool is the perfect companion of which you can see our choices here. It features 11 interchangeable tips that benefit from plenty of heat output.
Get It Here
Pyrography Basics Book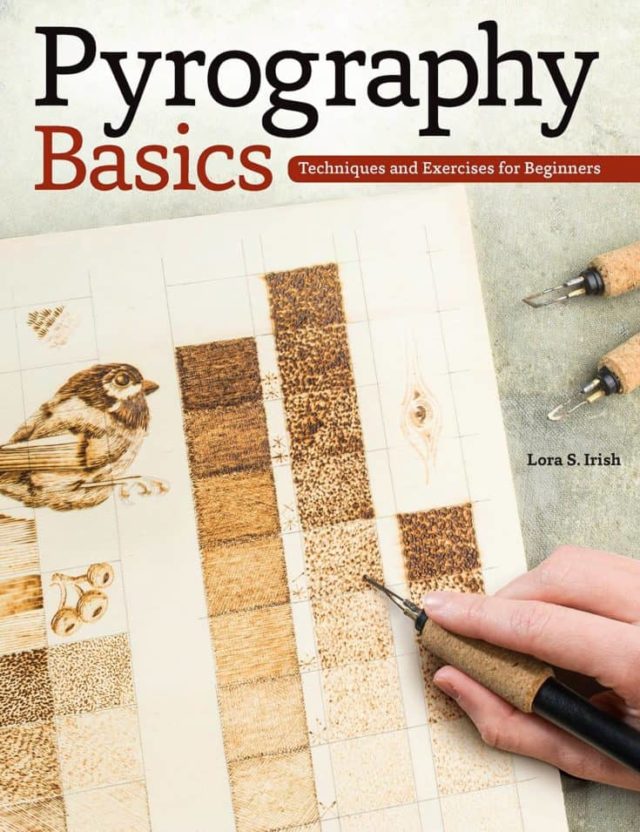 Right at the top of "awesome things to give pyrography lovers" list is this book that every wood burning beginner should own. It teaches important information extracted from the nooks and crannies of this art, with tips on how to use a practice board, patterns and instruction you want to take into account, as well as six skill-building projects that will put people on the right track towards becoming expert wood burners.
Get It Here
Basswood Planks – Circle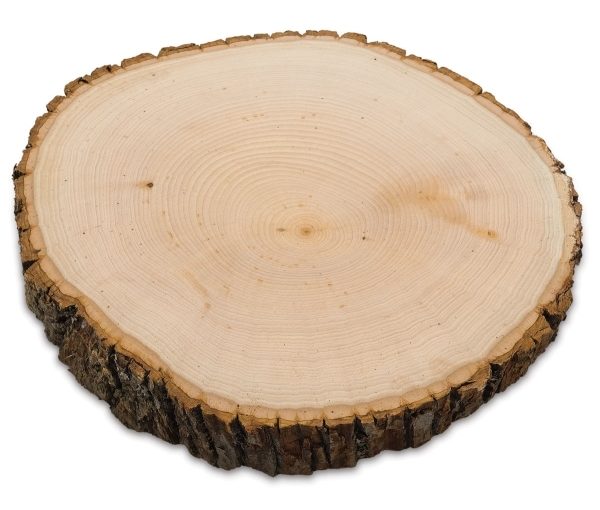 If you liked the basswood plank we spoke of earlier, but want to complement the gift package with a rounder version, here is what you can buy. Round planks are perfect for portrait and lettering projects, but they can easily be used to decorate a wall in tandem with other shapes, giving your home a "messy", but very fun look.
Get It Here
Scorch Marker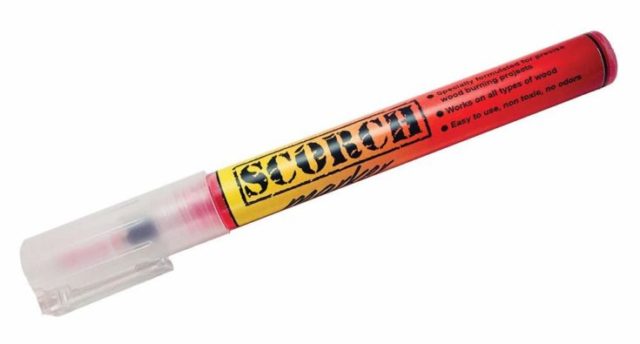 Even in wood burning you see all sorts of inventions that bring the craft to a whole new level. This time, we want to show you the Scorch Marker. This is a tool that helps you outline the details of a wood burning project, as an initial alternative to the wood burning pen. It has a fine tip that's good for precise drawings, and it doesn't contain any toxic chemicals.
Get It Here
Butane Precision VersaTip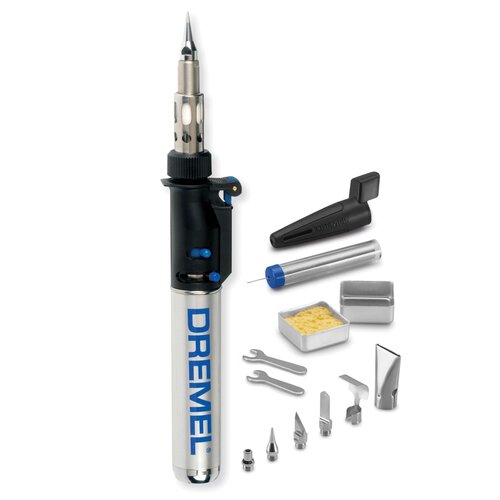 This butane torch is a very neat soldering device that can be used for pyrography projects as well. It brings people the benefit of ditching pens that are cord-powered, thus offering the possibility of free hand movement and better precision. The kit contains 14 pieces, which include seven tips for a variety of different uses.
Get It Here
Wooden USB Box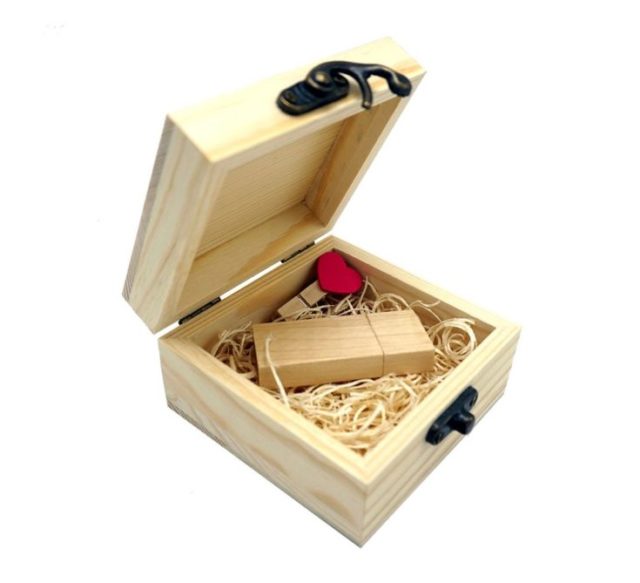 Here's what really cool about this gift: it's a USB flash drive of different capacities (and an item that everyone needs to have because it makes file transfer way easier), but also a cool-looking wooden box that can be engraved with the drawings or lettering of choice. So, it's an item that people need that comes in a box which can be engraved. Pretty sweet!
Get It Here
Little Book of Pyrography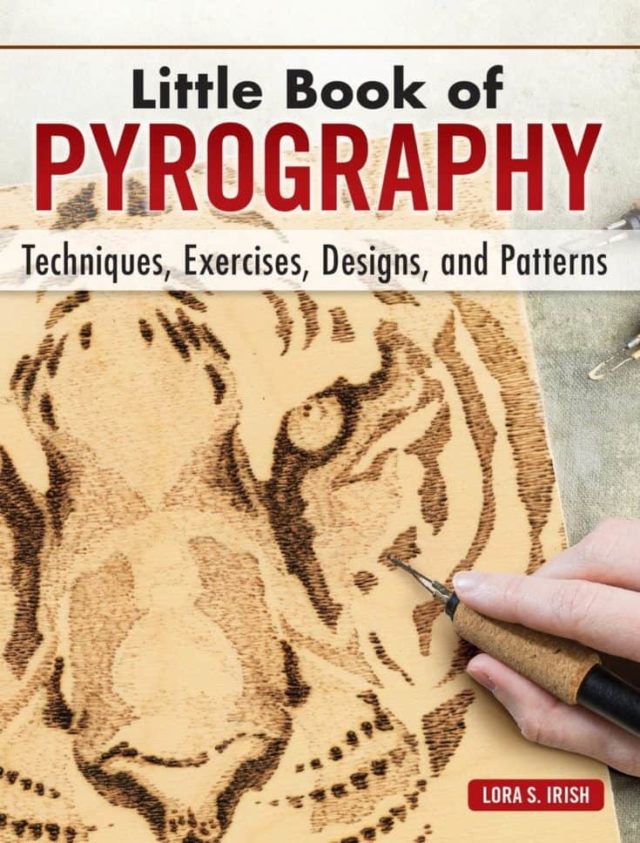 One more book for the road? Why, thank you! There's always something new to learn from books, especially when you are at the very beginning of your journey. With this book, upcoming master pyrographers (I know it's not a word, but it sounds really cool) will discover how to use a practice board, how to burn a dragon on wood, and how to work with patterns.
Get It Here
Soldering Set and Stencil for Wood Burning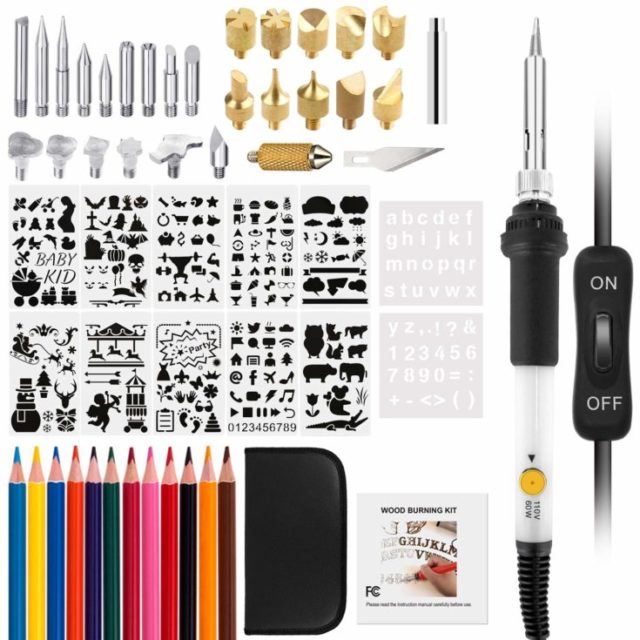 Now there's a complete beginner's wood burning kit if I ever saw one. It comes with the pen itself, plus 10 wood carving tips, two stencils, a converter, four soldering iron tips, and plenty of other goodies. It also has plenty of cool features, such as a heat insulation sleeve, an on/off switch, an even power adjustability.
Get It Here
Cute Wood Shape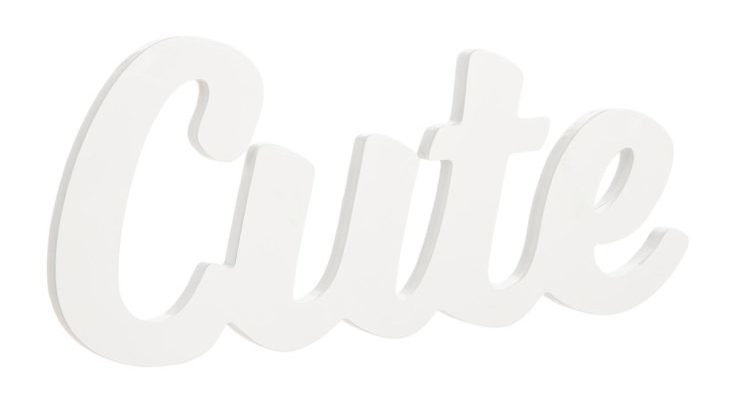 There are so many different things that you can do with this "Cute" wooden cutout that "wood" be perfect for some pyrography projects. Not only can this be used to outline the font on a larger piece of wood, but you can decorate it with your own patterns as well.
Get It Here
Mandala Stencil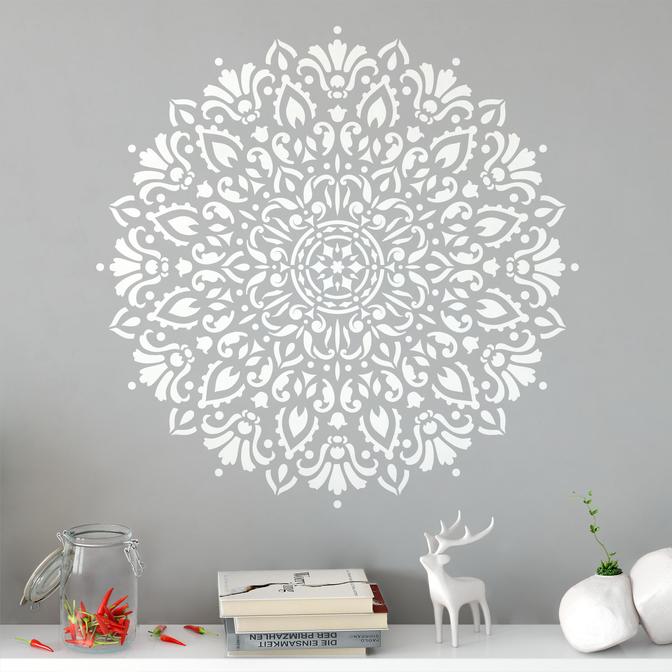 A drawing with a powerful symbolism, the mandala is probably one of the hardest things to draw. When it comes to wood carving, you'd pretty much have to be expert to recreate the symmetry of the symbol without a stencil. For those looking for one, there's always this gift.
Alphabet Stencil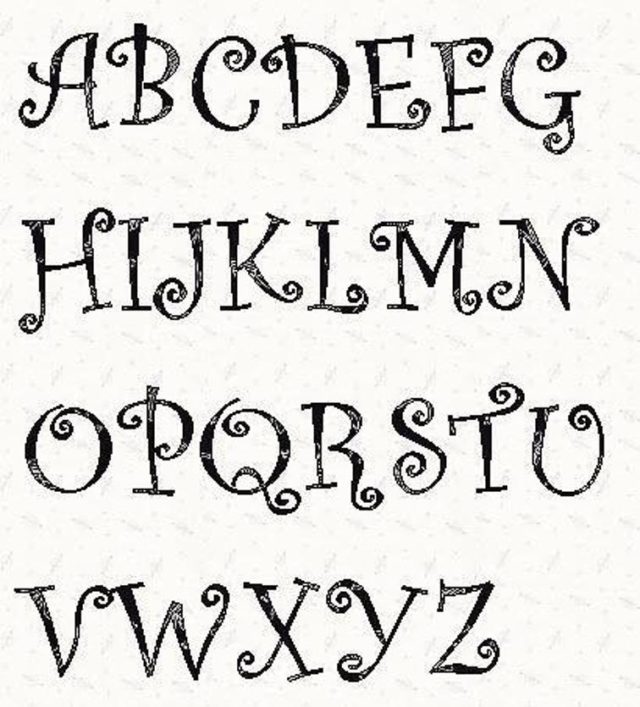 We love alphabet stencils because they give you the freedom of creating powerful messages and inspirational quotes that can tell people a lot about your personality and what you believe in. With this particular stencil, you get curled letters that creates a playful message in a font that's bound to attract some looks.
Get It Here
Wood Burned Gift Ideas
Wood Burned Gourd Ornament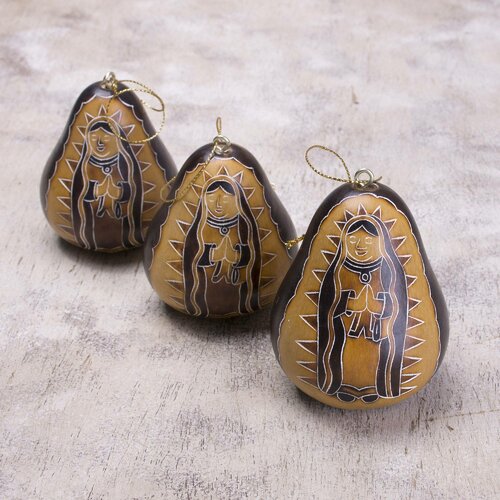 If you're looking for gifts for people who love wood burned items, but don't practice the craft themselves, this is the first item in the series that might pose as a great present. Shapes like a gourd, these ornaments are perfect items for spiritual people, not to mention that the gift itself is quite original.
Get It Here
Stylish Wood Burned Utensils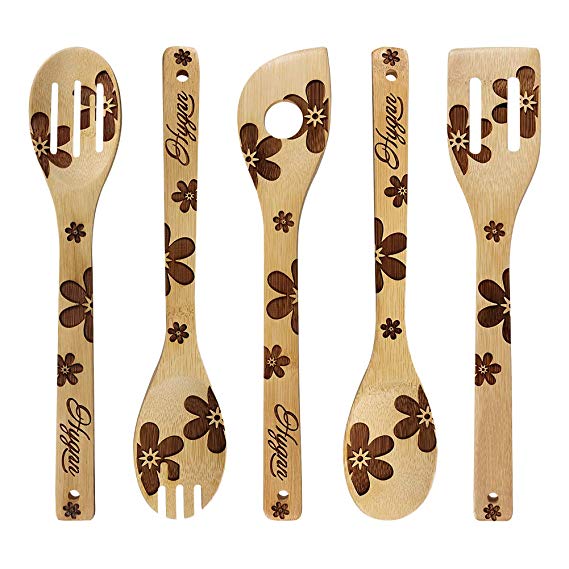 Kitchen utensils aren't just for the avid cooker: they are a perfect gift for people who love personalized items and want to own something really special. Made from eco-friendly bamboo, this kitchen set has a heartwarming floral pattern and includes items such as a slotted spoon, a wooden fork, or a slotted spatula.
Get It Here
Wood Burned Percussion

This 35 inch bamboo rain stick makes for a great decorative item. It features a wood burned sun design that's handmade by artisans from Indonesia. The beauty of this gift is its uniqueness, because no two items will ever be identical.
Get It Here
Wood Nozzles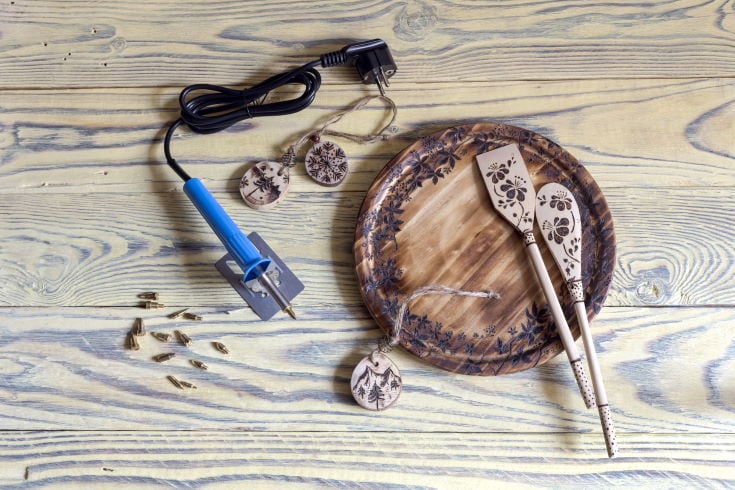 If you don't fancy buying a wood burning set, you can always buy the finished product, which can be whatever item you want, only with beautiful wood burning engravings. Here you can see a table set that has a very traditional feel, with amazing floral details.
Rustic Glass Rack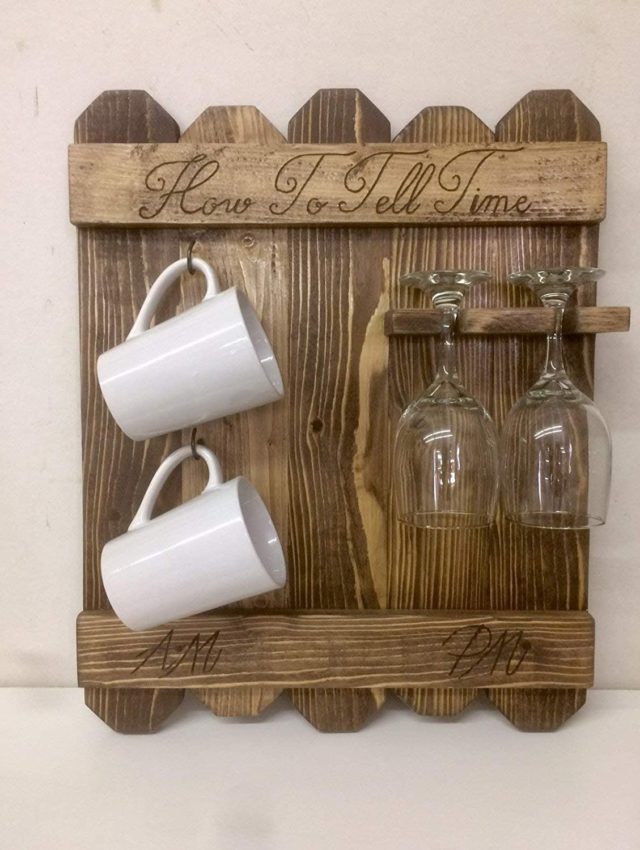 Here's one more gift for wood lovers, as wood decorative items will always be compatible with plenty of different interior designing ideas and themes. Capable of holding two wine glasses and two coffee cups, this rack some with a text that's burned in wood.
Get It Here
Wood Burned Platter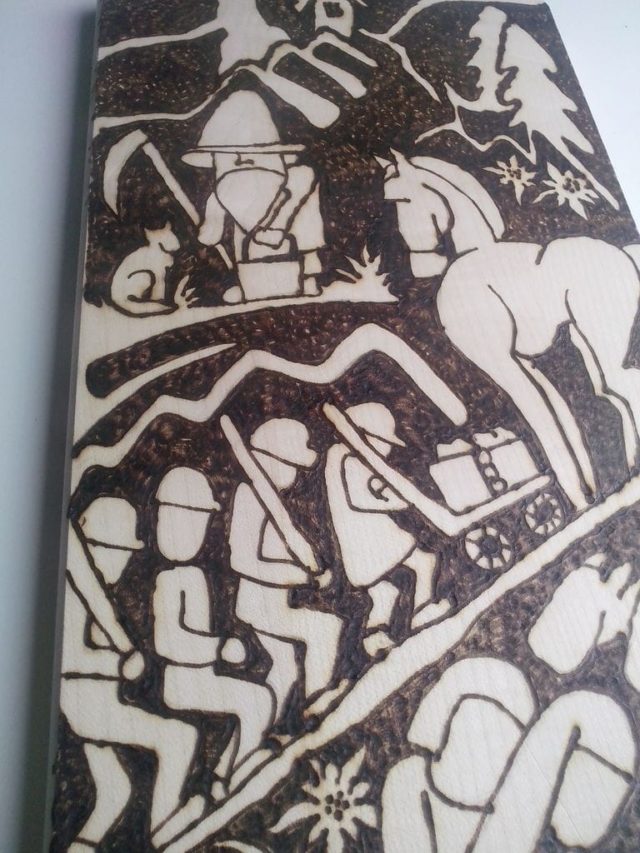 Regardless of what they're engraved with, wooden platters will always be a traditional way of serving appetizers. In some cultures, in fact, they are quite common, particularly when serving cheeses, meats, or fruit. So, you can either opt for a platter that's already burned, or a simple one that gives you or the receiver the chance to expose some pyrography talent.
Wood Burned Earrings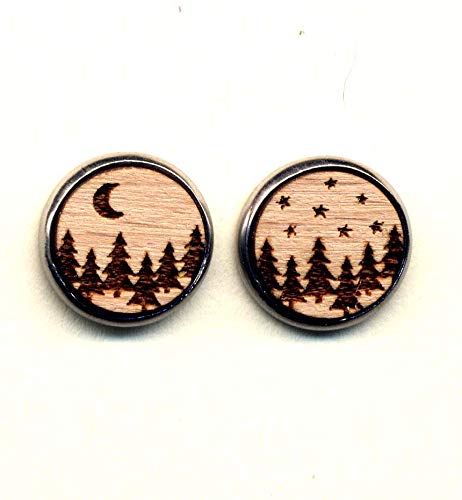 Burning wooden earring can be hard, considering that you'd have to work on such a tiny surface. However, they are also one of the most rewarding projects, and one that you can repeat time and time again, because one can never have too many earrings. If you're not keen on making these yourself, you can always buy a set of earrings like the ones in the photo, as they make for the perfect gift.
Get It Here
Cutting Board – Pyrography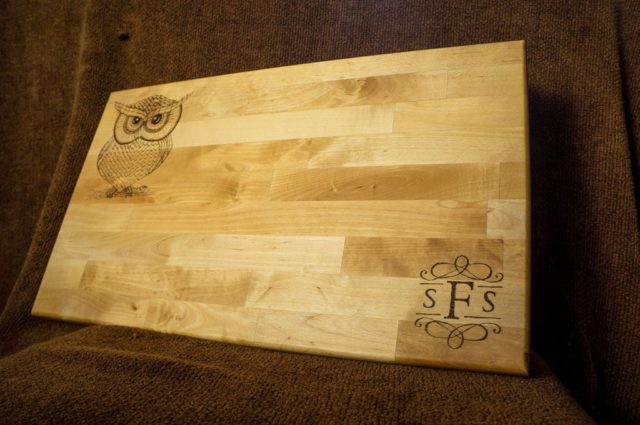 Cutting board make the best canvases for pyrography projects. That means that you can either buy a simple cutting board to gift to someone who knows their way around a burning pen, or purchase a cutting board that already has the engravings of your choice. Whatever the case, this gift will be appreciated.
Wooden Burned Heart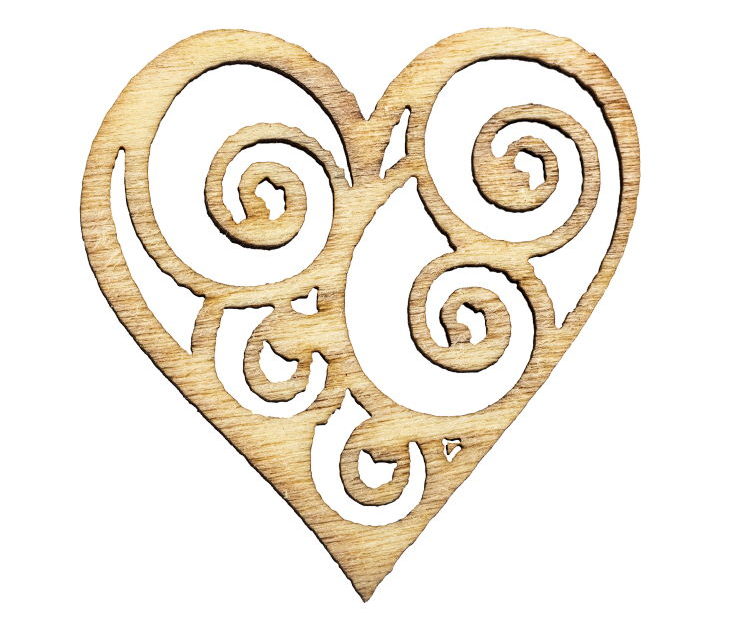 As DJ Bobo told us, "love is all around", including in the gifts you give to others. This wooden heart is more than just a piece of material: it's a symbol of love and a heartwarming declaration of feelings that often can't be explained in words. Do you know someone who loves wooden décor items? Then this is an item that would make a statement.
Personalized Wood Burning Gift Ideas
Customized Wall Clock
The reason why this gift is so special and has made its way into our list is because it's ideal for plenty of different recipients. Whether you're looking for something for your parents, your significant other, your best-friend couple, or you want something that you'd fancy yourself, this wood burned picture and engraved wall clock is a gift for the ages!
Get It Here
Customized Clock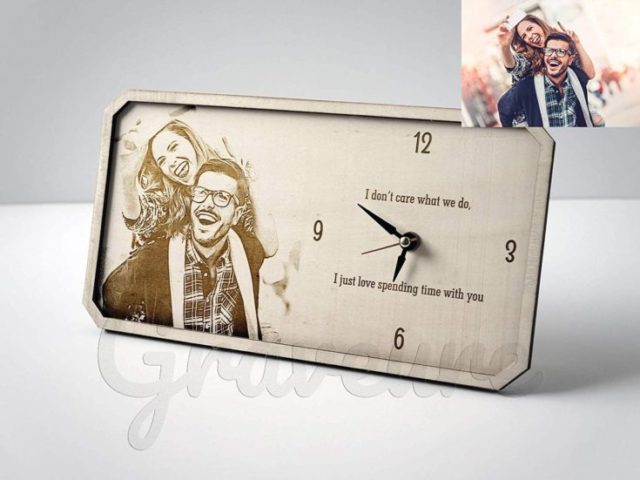 In the spirit of the aforementioned gift, we wanted to show you a desktop version of the wall clock. This miniature wooden masterpiece is times gift that… tells the time! It features a wood burned photo with so many fine details, that it's both simplistic and complex at the same time. The true genius of the gift comes from the fact that in today's time and age, we mostly rely on digital photos, and have forgotten about the significance of regular framed images that our parents and grandparents were so fond of.
Get It Here
Conclusion
There's something about wood burning projects that has a very satisfying note to it. It could be that this is considered a dead form of crafting that's recently been struggling to come back to life. It could be that the craft has been forgotten, and everything that you now see burned in wood has sort of a unique feel to it. If you're interested, all you have to do is figure out how much a wood burning tool is and you're on your way!
Whether you're a pyrography aficionado yourself, looking for a suitable gift for someone who is, or are looking to buy a finished product that was created using this fine craft, the examples above are just the tip of the iceberg. Birthdays, wedding gifts, and perfect for the holidays, these have you covered. So, tell us, who's the lucky gift recipient?
Further Reading