If the expression "you reap what you sew" hasn't been trademarked yet, we'd like to claim it, please! That's because we're super fans of the amazing things you can do with a needle and thread. The oldest and dullest clothes can be turned in minute into fashionable accessories, home décor items, toys, and pretty much anything else you can do with fabric these days.
For those of you who are in love with the idea of sewing, we've put together 68 projects for beginners and veterans alike, to make sure that there's something in here for everyone. Something tells us you're going to love what we have in store for you. So, oil those sewing machines and get started!
Bags
Recycled T-Shirt Tote Bag
It's time to turn those old T-shirt into a fashion statement! No more throwing out old shirt, since you can recycle them into tote bags. It literally takes minutes to put an old T-shirt to good use. Besides, think of all the colored bags with funny messages you can have! This is a great easy sewing project for beginners!
Shoulder Bag
What do you get when combine a towel, some stuffing, and a sewing machine? A shoulder bag that can be unfolded into a towel. It is literally all you'll ever need for a day at the beach. Plus, it features pockets for your sunscreen and your ear buds.
Kimono Top
Check out this simple, yet extremely elegant kimono top. All it takes to make it are a few sewing tools, some contrasting fabric and cotton lawn. It is time to make a statement and move up your sewing game with this kimono that's perfect ¾ seasons per year.
Walker Bag
If someone dear to you uses a walker, a handmade walker bag would make the perfect and most considerate gift. This design right here is made to have plenty of pockets, in order to sport goods that range from cell phones to glasses, and even a water bottles.
80s-Inspired Messenger Bags
Messenger bags will always be practical regardless of whether you're going to school, to work, or shopping. You can now create your own messenger bags that are ready to carry around anything from books to laptop, with plenty of storage space and the funkiest design of your choice. Even better? Master this craft and you could make a bunch to sell online or at craft markets.
Drawstring Bag
These practical little pouches are super-easy to make. They are practical DIY project for both adults and children to enjoy creating together. You need just a few materials and some spare time, and you can play around with your favorite colors and patterns.
Beginners' Bag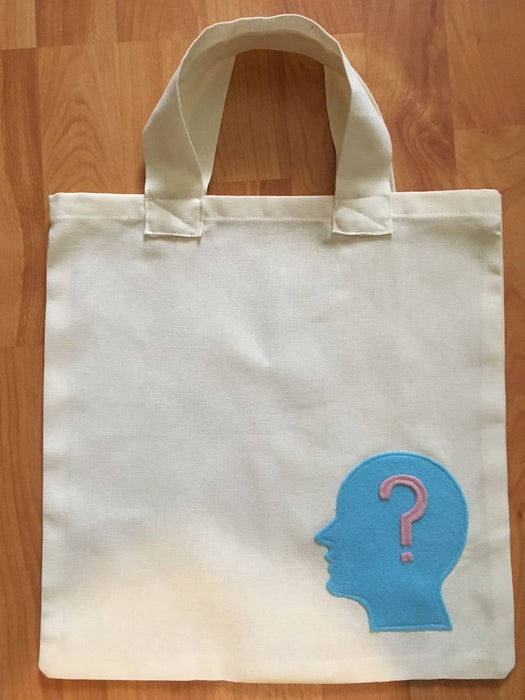 Want something easy to make, but can put your sewing skills to the test? This simple project is just what you need to help you get started in the amazing and fun world of sewing your own bags, turning your every outing into a chance to brag about your latest project.
Reversible Messenger Bag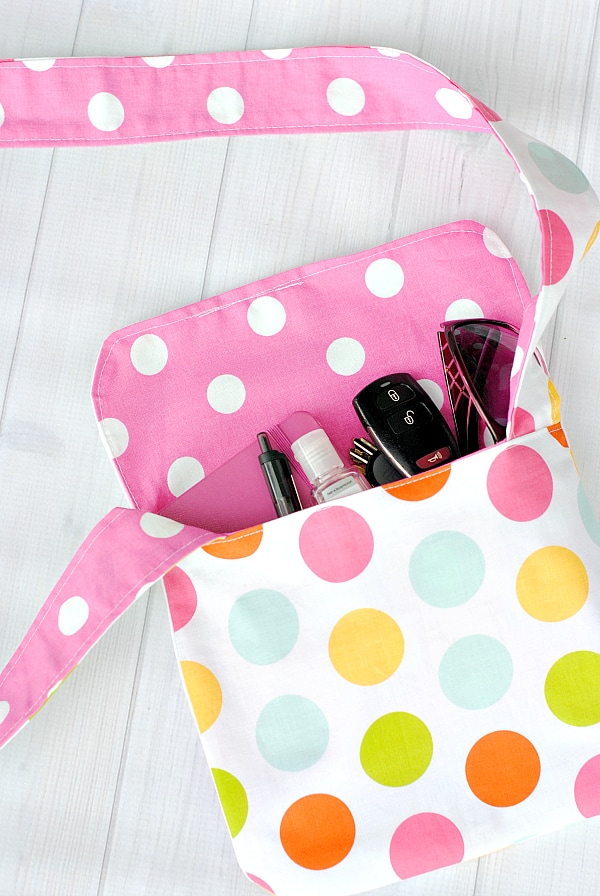 A bag with a cool pattern both in and out? No problem! Just look at this cute messenger bag for girls, which follows an easy crafting process that you're bound to enjoy.
Drawstring Backpack
There's something about drawstring backpacks that's so awesome, you just know they'll never run out of style. Whether you're going to meet some friends in the park or want a funky festival bag, this project is straight up that alley… and then some!
Blankets
Cowl-Neck Sweater From Fleece Blanket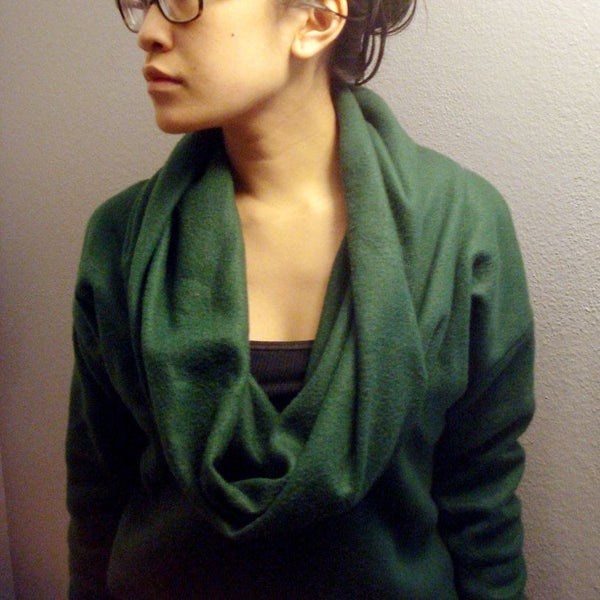 Everyone has an old fleece blanket forgotten in some corner of the house, not because it's damaged, but because we have a newer one we now like. Thankfully, there are plenty of sewing projects that can be achieved with a fleece blanket, and this cool cowl-neck sweater is just one of them.
NICU Blanket
Imagine an adorable baby resting their fluffy cheeks underneath a blanket that you made by yourself. Whether it's a gift for an upcoming baby shower or you just want your future baby to sleep underneath a blanket you made, this sewing project is immensely rewarding.
Easy T-Shirt Blanket
The reasons why T-shirt blankets are our favorite thing in the world is because you know there will never be two of them alike. It's a great way to repurpose and upcycle an old T-shirt and give your couch or bed a jazzy new look. The more colors and prints and messages, the better!
Cute Projects
Kirby
Making your own Kirby? What parent can say "no" to that? With a bunch of old fleece pieces, stuffing, and a few sewing accessories, you can make your own Nintendo Kirby that will be more of a collector's item rather than a stuffed toy.
Easter Bunny & Chick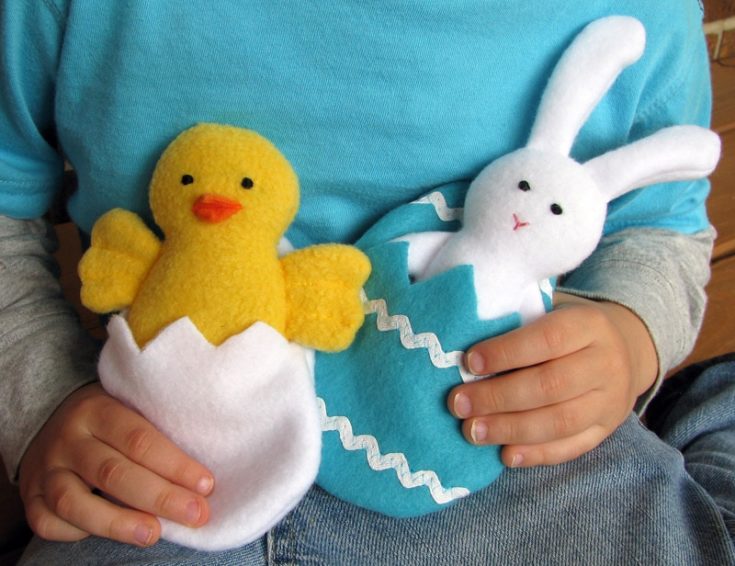 Easter may be far away, but it's never too early to start planning some awesome gifts (which can also serve as decorations, by the way). Also made from fleece, the bunny and the chick are here to make your next spring holidays merrier than ever.
Owl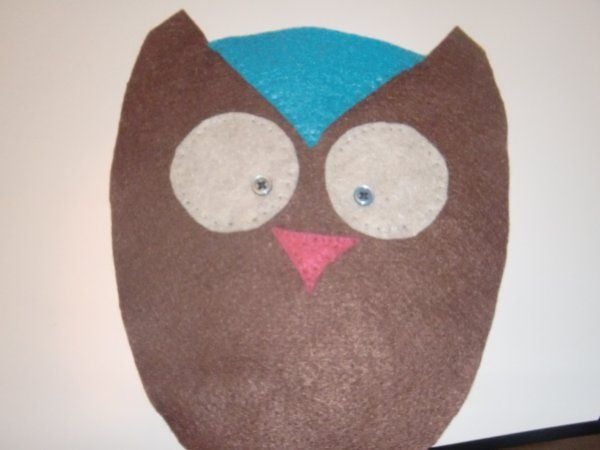 To some they are spooky, but to us, they're fascinating and cute little creatures that we could stare at for hours. If you too fancy owls as much as we do, this sewing project is bound to be your next bundle of joy. These are also great for gifts!
Stuffed Balloon Animals
Balloon animals are great; their only problem is that they don't last very long, especially not in the hands of curious children. However, stuffed balloon animals are a whole different story, and one that you can create out of the wits of your own two hands.
Cold Hands, Warm Hearts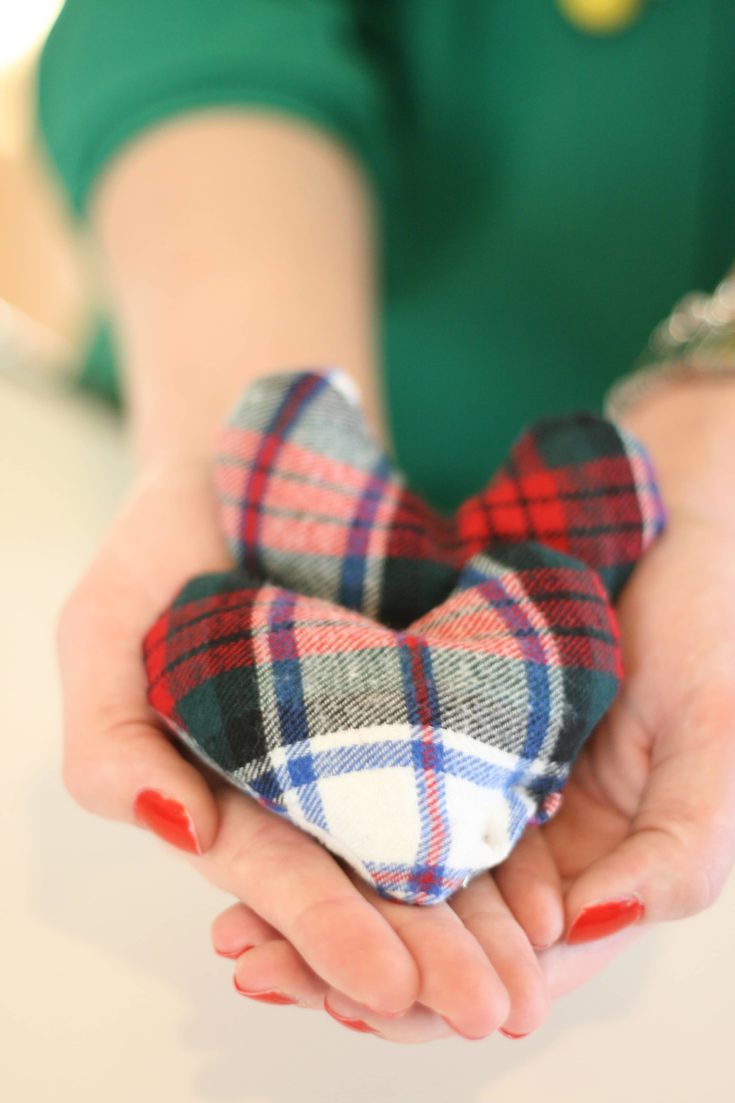 Easter may be far, but winter is just around the corner. With these adorable hands warmers, you can take on winter with all speed and force, especially when you have a fabric like flannel that's absolutely skin-caressing. Perfect for teens or kids who spend a lot of time outside.
Cloth Baseball
When you think of a ball for sports, you don't really imagine one made from cloth. However, it's a perfectly viable option if you're thinking about making a cool denim baseball. It's an easy DIY sewing project that can turn an old pair of jeans into something the kids actually want to play with.
Bow
Want a beautiful head bow but whatever you find for purchase just won't cut it? No worries. Remember that old blouse with a cute pattern that you'll never wear again? Combine these two, and you get a cute-looking hair bow that's bound to attract a look or two.
Hat/Cap
Summer Hat Pattern
Summer has gone and past, so it's time to make plans for next year! Here is a sewing project that will teach you how to make your own fancy-looking summer hat, in the pattern of your choice! The more advanced designs might require you to learn to thread a double needle, but that's easy!
Welder's Cap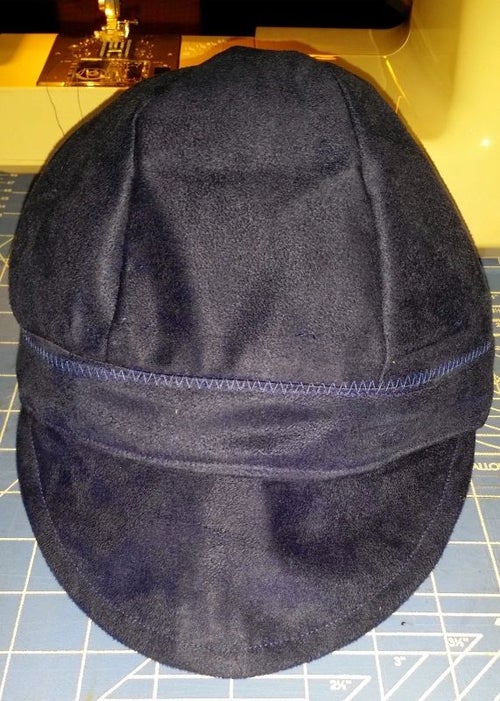 Who knew that you can sew together something as practical as a welder's cap right from the comfort of your own home? With the right fabrics, accessories and patterns, you can tackle this project that can be given as a gift, as used for welding projects around the home.
Laptop
Laptop Bag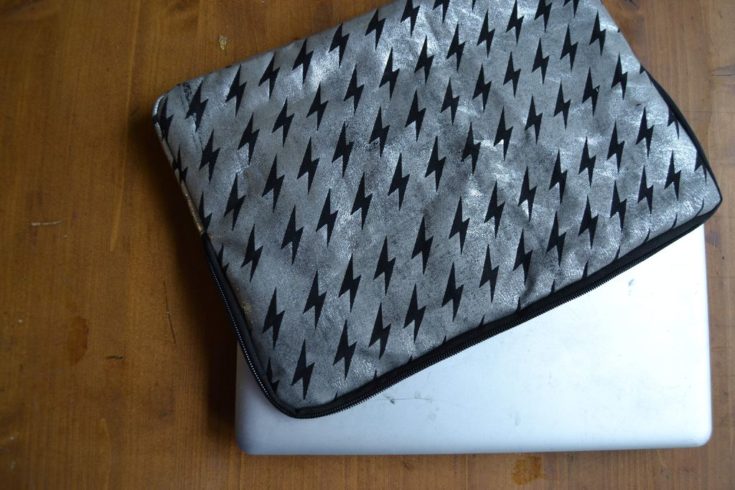 Just at this sparkly, yet total badass laptop bag that will protect your notebook in each and every situation. But what really makes this project standout is the glamour of the fabric design. It's totally something you can carry your books in when you go to school.
Laptop Sleeve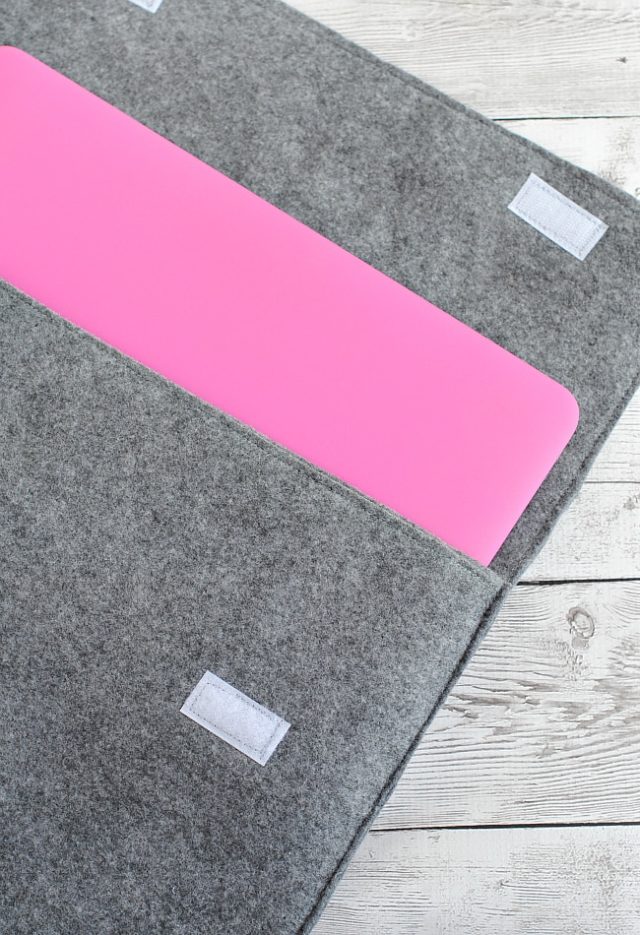 Rushing to your next meeting or perhaps to your next class? Keep your laptop and your books in one place, thanks to this practical and stylish laptop sleeve. It's super-easy to make, and can protect your laptop from scratches for years to come.
Pillow
Checkered Pillow Case
Checkered shirts will never go out of style, so who says checkered bedding items have to? You can now turn your favorite pattern into a pillow case that feels really good against the skin, is easy to make, easy to remove and wash as you please.
Monogrammed Pillow
We can't begin to express how this pillow case sewing project is melting hearts everywhere. It's a fun and easy project, but the design itself it so cute, you'll just want to make one for each member of the family. If this is one project you want to try, you might want a machine that offers the greatest variety in stitches.
Travel Pillow
Travel pillows are a great way to make your future trips more enjoyable, but their price can sometimes be a deal breaker. Don't sweat it, it's actually really simple to make your own travel pillow, in the color and imprint of your choice.
Envelope Pillow Cover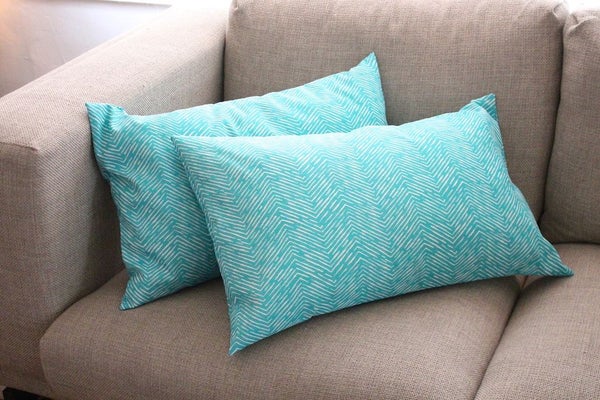 If you find envelope covers super practical and would just buy these for every pillow in the house, know that you don't need to make the investment. These pillow covers are easy to make, easy to clean, and give you the opportunity to have a pillow case just as you want it.
Secret Pocket Pillow
Just by looking at this image, I'm getting tons of ideas for next Valentine's Day. This simple project has a lot of pizzazz, and it's one romantic idea that few people will think about making. Time to put that sewing theory to good use!
Purse/Clutch
Lined, Zippered Change Purse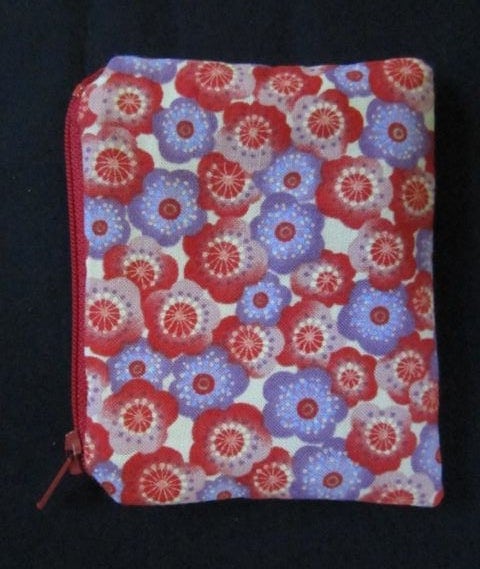 Want a sewing project that doesn't involve hand sewing, but does end up in a cute looking little change purse? This is a project for you, because it doesn't have that many requirements, nor do you need an expensive machine to see it through.
Foldover Clutch Purse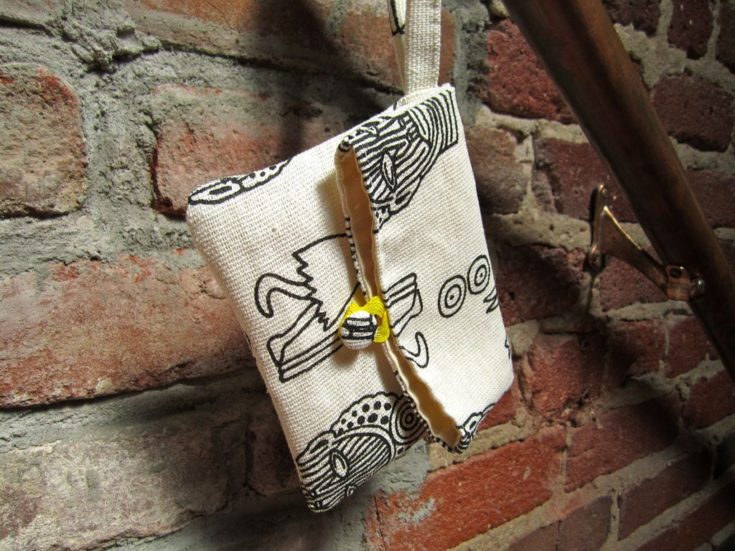 What better way to make a fashion statement than by showing off your new clutch purse? The effect is even more satisfying when you've made this purse yourself, putting all your sewing skills and knowledge to the test. Just kidding, the instructions are all there!
Black Faux Leather Clutch
Faux leather is the new leather: cruelty-free and inexpensive. So, it only seems fair for us to include a purse handmade project that involves a little sewing, but has a flashy result.
Quilt
Denim Rag Quilt
Talk about modern bedding… Feast your eyes on the awesomeness of this denim quilt, which is literally made from old jeans and denim jackets that you'll never wear anymore. We are just super fans of repurposed clothing, and this is one of our favorite sewing projects right now.
Rag Quilting
This pretty in pink project is perfect for decorating a girl's bedroom, since it's all about floral prints and butterflies. The best part is that any sewing beginner can tackle this project, which is super fun to make and will make some little girl very happy.
Triangle Pattern Quilt
Triangle patterns always give us a sense of finding order in the middle of chaos, and this quilt manages to do just that. It combines mesmerizing colors such as pink with the finesse of black and white, leading to a heart-warming project that's perfect for a baby's crib.
Skirt/Dress
Circle Skirt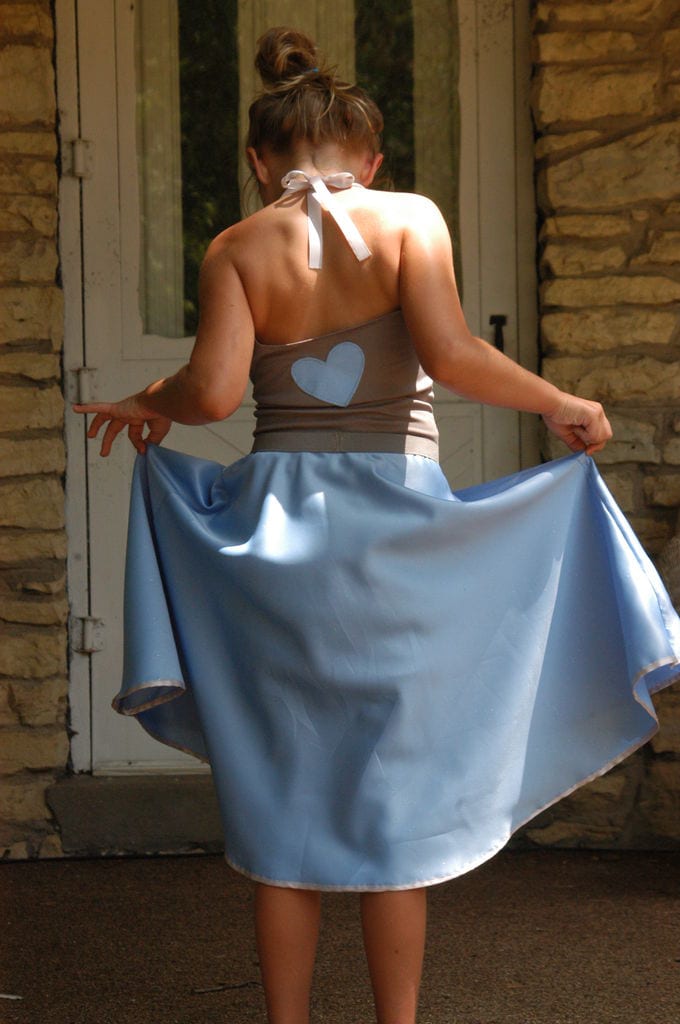 Sewing a skirt in 30 minutes? Yes, please! This project is just what you need to help you get started with clothes sewing, paving the way for plenty of cool and interesting future projects where you can literally wear what you make.
Tulle Skirt
You can't think of tulle skirt without imagining a while princess thing going on there. But while making one by yourself may have struck you as complicated, know that it's really easy and entertaining. Plus, it costs less and looks amazing!
Lolita Skirt
Full tutorial found here.
Ready for another cool sewing project? This time, you'll learn how to make your own simple Lolita skirt. It's a simple and quick process that will result in something that you could easily wear at a Sunday brunch!
Maxi Skirt
See more information here.
Maxi skirts should always find their way in your wardrobe. They are the perfect and most comfortable types of skirts, perfect for cool summer nights when you want to take a walk in the park or go eat a restaurant. Bonus: they are quite simple to make, as well.
DIY Bralette & Skirt Matching Set
Full instruction found www.instructables.com
When you look at the end results, it makes you think that this project for two clothing pieces is complicated. Rest assured that all you really need is a sewing machine and a large dress that you can turn into a matching set. Perfect for summer nights at the beach.
Button Up Sleeveless Dress
Check more of this from this website.
Here's one more project for all you sewing beginners out there. It's a cool idea that will help you turn a button up dress shirt for men into a women's dress that's ideal for summers and warm falls.
Floral Dress
Want to make a dress for your little girl? Or are you preparing a wholesome gift for a friend's baby shower? Here is the perfect DIY sewing project that will teach you how to make a sweet little dress for a sweet little girl.
Tops
Cat Sweater With Zipper-Mouth
Crazy cat lady or not, you have to admit that this project is pretty awesome. It teaches you how to turn a dull-looking plain sweater into an awesome-looking piece of clothing, with a little Cheshire cat vibe going on there.
Winter Cape
Some call it a winter cape, but I'd use this in spring, fall, and on Christmas. This sewing project can easily be completed by hand if you don't have a sewing machine, and it can be worn whenever it's a bit chilly outside.
Silk Top T-Shirt
One more quick sewing project, coming right up! This time, it's a silk top T-shirt that serves for an afternoon outing with friends or family. It's easy to make, and you probably have all the tools at your disposal already. Click here if you need a good adjustable dress form.
Kimono
If the kimono projects we presented earlier sparked an interest, how about another one? This is a sewing project that takes no more than four steps to complete, and guarantees that you'll end up with a new piece of clothing to proudly wear when going out.
Easy Sewing Projects
Tassel Tablecloth
Tassel table cloths aren't just a cat's favorite past time, but they also remind us of childhood times. Since making your own tassel tablecloth is not complicated, we through we'd squeeze in this little treat, for those of you who are melancholic about the old days.
Easy Roman Blinds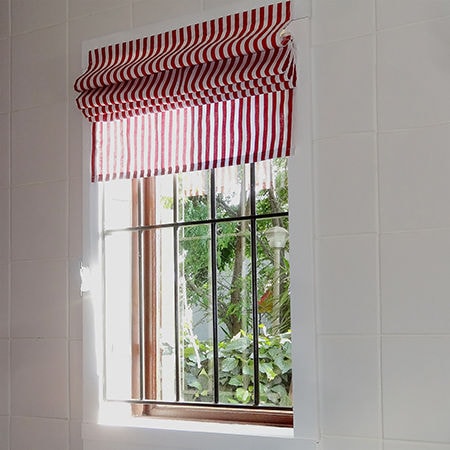 Roman blinds are probably the last thing you thought you'd sew when you first took an interest in the craft, but here is a project to challenge you. Perfect for your kitchen, bathroom or garage, roman blinds are easy to make, and practical when in use.
Placemats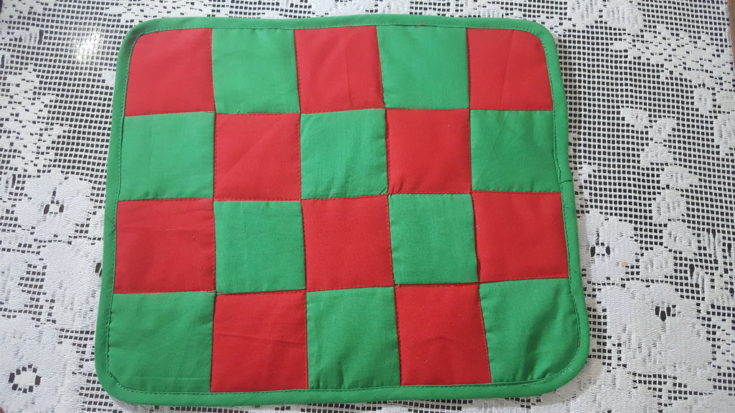 Placemats are the perfect starter project for sewing. Everyone loves placemats because they make cleaning up after a meal so much easier. Plus, if you make ones like those in the picture, you can end up bringing plenty of color to the dinner table.
Glasses Case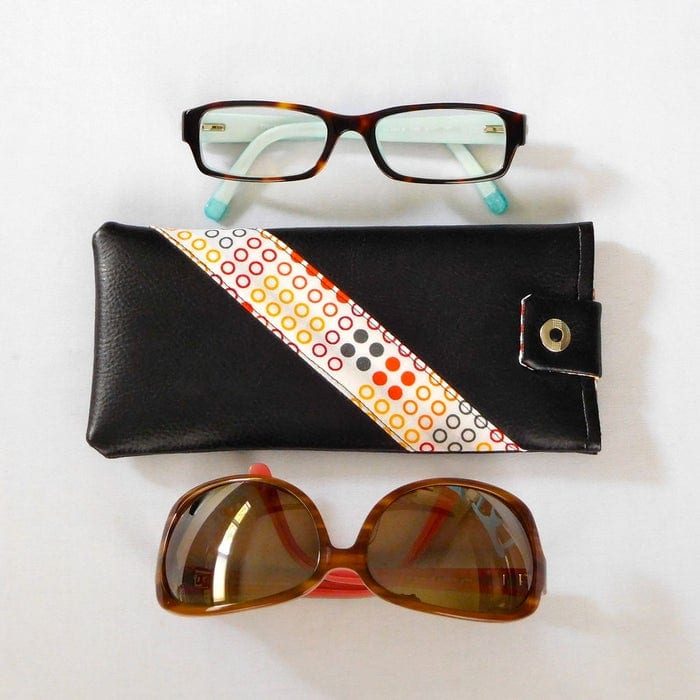 After roman blinds, we're guessing that glasses cases were second at the bottom of the "things I'm thinking about sewing" list. But when you feast your eyes on this trendy-looking case, it kinda makes you want to get started on one. Even if you don't wear glasses.
Easy DIY Bralette
Gone were the days when you scouted stores and simply could not find a swimsuit that you fancied. Making your own bralette has never been easier. Now, you can experiment with making your own undergarments in styles and fabrics of choice.
Infinity Scarf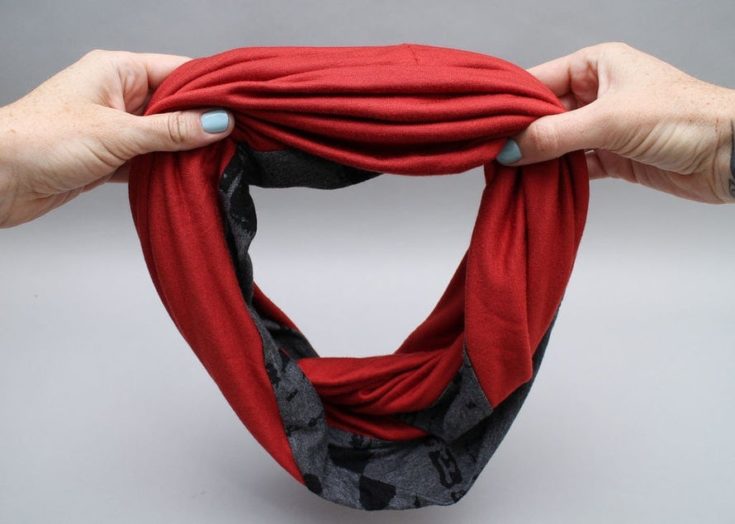 The beauty of owning an infinity scarf is the versatility it provides in terms of how you can wear it. This stretchy loop of fabric is another super-simple DIY sewing project, but one that can help you create a fashion accessory more suited to your personal taste.
Easy Fabric Basket
Fabric baskets are a must-have in every household. Aside from being able to quickly store items that keep getting in the way, these baskets are just darn right cute! If you fancy a different DIY sewing project, this one might be just what you're looking for.
Quick and Easy Projects
Simple Scrunchie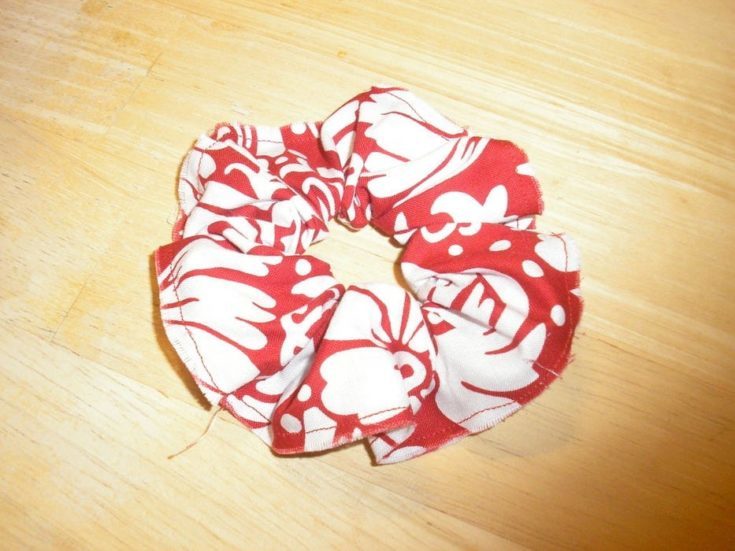 My mother used to say you can never have too many scrunchies. Sorry, boys, you wouldn't understand! With this sewing list of instructions, you can literally turn any old piece of fabric into a scrunchie. Beware, this project causes addiction and can lead to scrunchie overdose.
Cloth Napkins
Cloth napkins have a very elegant vibe to them. It always feel like you're dining as royalty when using cloth napkins, particularly when you opt for black ones, with a velvet-y feel. Cloth napkins are amongst the easiest things to make, perfect for those looking for a quick sewing project to occupy the next couple of hours.
Rick Rack Dish Towels
While this project will show you how to easily sew rick rack dish towels, don't limit yourself to just that. There are plenty of other sewing projects that could integrate this decorative pattern.
Easy Pants
Does making pants sound scary? It shouldn't, because there are simple sewing projects like this one that can teach you the basics of pants-making. Experiment with this, and you'll be able to step up your game in no time!
Beginner Sewing Projects
Alphabet Fabrics
There's something about sewing letters of the alphabet that makes us want to be children again. While we can't turn back time, we can play around with projects like these for our youngsters, secretly wishing we had these when we were kids.
Pajama
We are in awe of how gorgeous this pajamas look. They are literally something that you'd buy in a very expensive and fancy… pajama shop (is that a thing?). And the best part of it all is that they are really easy to make!
Spa Slippers
I must confess, when I first heard about a spa slipper-sewing project, this is not the end result I had pictured. These look like something the Hilton would offer its guests. I don't know where these amazing ideas come from, but this is one pair of slipper I can totally see myself wearing.
Headphone Holder
This headphone holding pouch sounds like something I could really use. If only I could detangle my headphones so that I can listen to this tutorial all the way through…
Pointe Shoes
Who knew that making ballet shoes isn't complicated at all. If you have a little girl who likes to dance or are a ballet dancer yourself, know that you no longer have to spend money on shoes that you can make all by yourself.
Fabric Tissue Box
Tissue boxes are something that most of us find very practical. However, they don't always come in cute boxes, nor would anyone carry that box outside of the house. Thankfully, with a little free time, you can make your own tissue box out of a fabric, in a travel-convenient size to store in just about any bag.
Baby Bib
Babies might be a bundle of joy, but they can make a mess when eating as if a dragon stormed through the kitchen. That's where baby bibs drop in to the rescue. If you are reluctant about spending money on these, time to repurpose some old clothes and make the cutest and most practical bibs on the market!
Wrist Pincushion
Sew a cushion that's used for sewing? Talk about sewception! This easy project provides a practical cushion that you can use for your future projects. It helps you keep the needles you need at hand, without having to look for them all over the place.
Simple Phone Wallet
Phone wallets are the best! Not only do they protect your phone and keep your belongings in one place, it's also difficult to lose them when you've got a convenient hook-thingy attached. Bonus: you can now make one in the colors and patterns of your choice!
Birdie Mobile
One of the things you first notice when you start shopping for baby-related stuff is how expensive even the littlest things can be. However, you can now learn how to make your own nursery mobile with the elements of choice (this time, it's birdies).
Luggage Tags
Travelling in style has never been easier, and since we've included instructions for a DIY travel pillow, it's time to customize your luggage tags as well. It will give your new suitcase a worthy accessory, helping you spot your luggage out of a hundred. This one is super easy for those who are learning how to use a sewing machine.
Seat Belt Covers
Seat strap covers to have your baby looking like a queen/king in their car seat? No problem! Learn how to create your own seat belt covers that aren't just adorable, but also prevent seat belt marks on the child's skin.
Bottom Line
If you've stuck with us so far, you must be really into this sewing thing! And we congratulate you for it, because it's one of the most practical hobbies that can easily be turned into a career if you have the patience for it. Sewing your own clothing is immensely cool, because you can create unique pieces that nobody else is wearing. If you're wondering whether or not you are up to the task of realizing these projects or just want to up your skills, check out our recommended sewing books to learn more.
If you're adjusting clothes or want to know about hemming jeans, we have a tutorial for that.
We are curious to know if you've tried other projects than the one we've suggested today, and what they were. Drop a line and share your sewing experience!