It seems that everyone loves horses. I sure do but I can't quite place my finger on a singularity of their appeal. To me, there is so much to love about these majestic beasts. The way they run with endless grace, their manes flying in the wind. Yes, there are many things to love about horses.
As fans of pyrography horses seem to be a natural subject when it comes to Woodburning. Here are some horse woodburning patterns that you can download for free. In these designs, we hope you find a project that truly speaks to the horse lover in you.
1. Abstract Stencil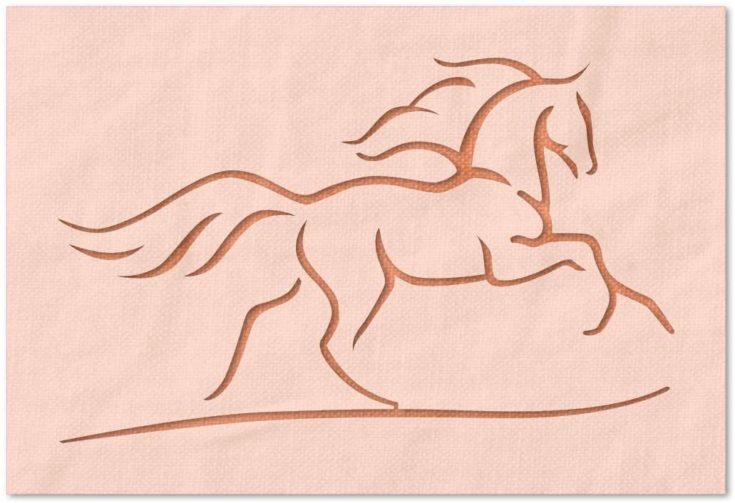 Our first image is a stencil, which gives it great appeal to a beginner. There are very few lines to deal with and they are wide enough to leave room for error. No matter how simple this design is, this image is a fine example of how an image can be created with minimal lines.
BUY IT HERE
2. Detailed Stride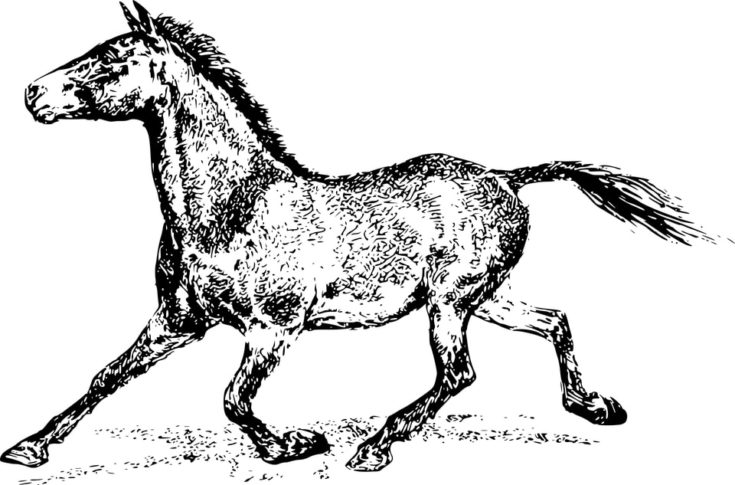 Watching a horse run in one of the most beautiful things in life to view. Carving this image into a nice piece of cedar would give you the luxury of seeing it every day. After you were finished burning it that is. Due to the great detail, this project would be best for intermediate and expert pyrographers.
3. Rock & Roll Stallion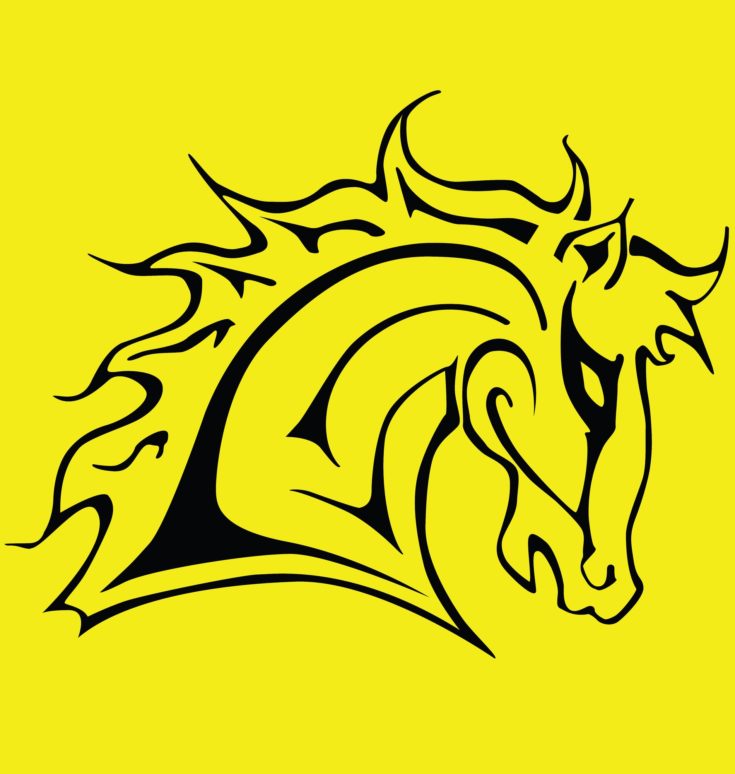 While realistic images of horses are divine, there are abstract versions that have an edge to them that just cuts. This is one of those designs. As with the first image we discussed, this is a stencil and the lines are pretty thick and simple. So this would be a great enterprise for someone just starting out.
GET ONE HERE
4. Beautiful Mare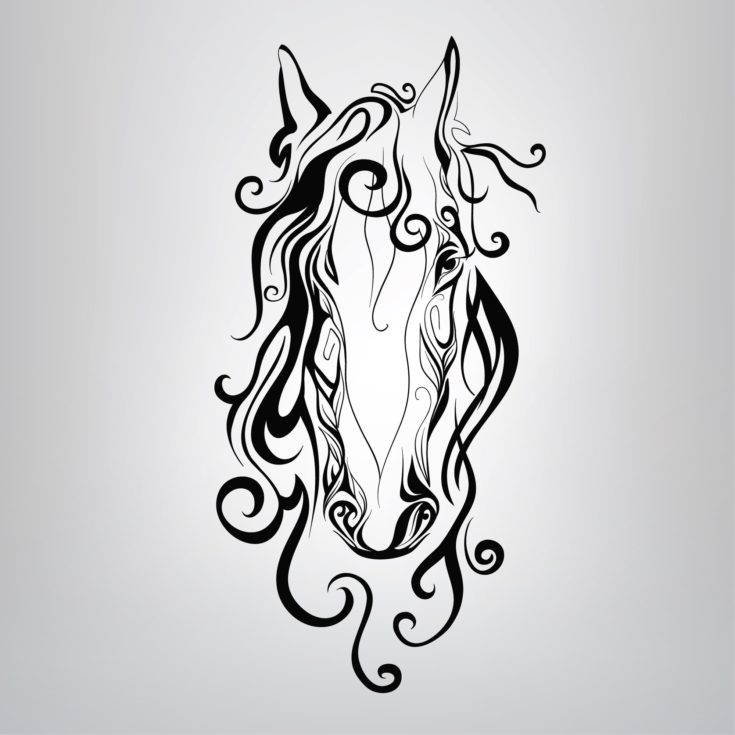 This image has a soft approach to the mane of a mare and lets the spirals cascade down the face. Also, there are intricate designs within the larger frame, which takes this image from a picture of a horse to a work of art. Those out there that are new to the world of pyrography might find this a fun exercise in working with different sized lines and curves.
DOWNLOAD IT HERE
5. Ferrari Logo
It's no wonder the prestigious Italian car manufacturer uses a prancing horse for its signature image. It looks fun and fast, which is exactly what a Ferrari is supposed to be. This image is a wonderful beginner or intermediate project. Thick spaces are fun to work with and a great way to learn how to even those marks out.
6. Tribal Tattoo Steed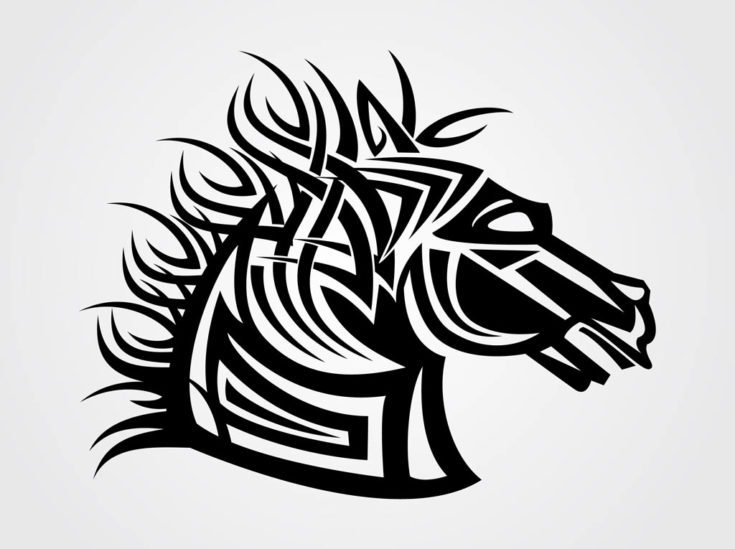 At one time a tribal tattoo armband was all the rage. It's no surprise when you look at the cool curved lines that go from thick to thin so easily. When those types of lines are put together to create something you love, like a horse, then the design pretty much sells itself.
7. A Triad of Trojans
This is the first image on our list that gives us more than one mate for burning into the wood. Like some we've seen before, this design takes artistic strokes and creates the image with fun lines and negative/positive space contrast. I would recommend this for the intermediate or experienced pyrographer.
BUY ONE HERE
8. Simple Dance
Here we have an image that can work for anyone. Circles represent being whole and "original perfection" and when you love horses it doesn't seem to get much more perfect than a dancing filly. The lines within the circle and the horse create a patchwork look that adds depth to the image.
9. Sturdy Clydesdale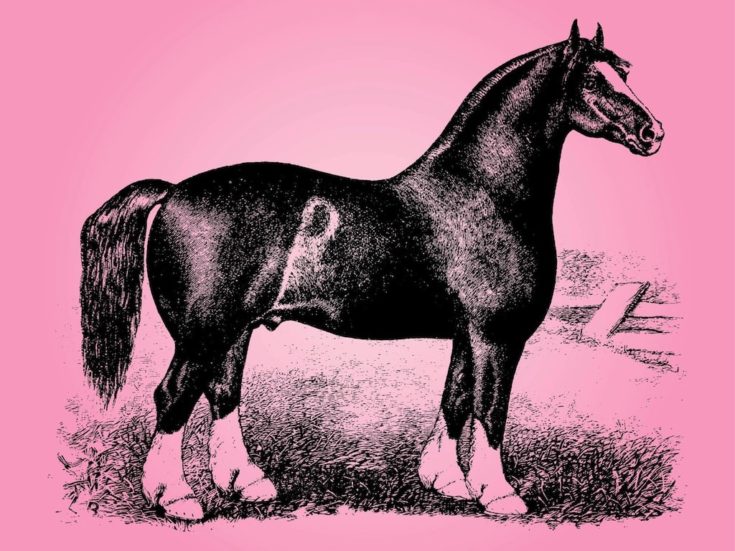 This piece would be best attempted by someone who has some experience with Woodburning. The details in this image are so fine, you can see individual hairs on most of this animal. However, once it is done, the person who burns this image into a nice piece of walnut or hard maple will have an astounding sense of accomplishment.
10. Cowboy
Everyone knows the term "bucking bronco" and this image exemplifies what it means. This cowboy is doing his best to stay on that horse and the horse is doing all it can to know him off. Even though this is a still image, the action is visible. Artists just getting their feet wet with pyrography might find this a good place to start.
11. Calm Colt
Here we have a design that doesn't show us the side of a horse that's wild and running through the field. This mare is standing silent, taking in the breeze, and maybe even thinking about an apple or sugar cube. The fine detail along the body makes this image a good jump from beginner to intermediate.
12. Racing with Jockey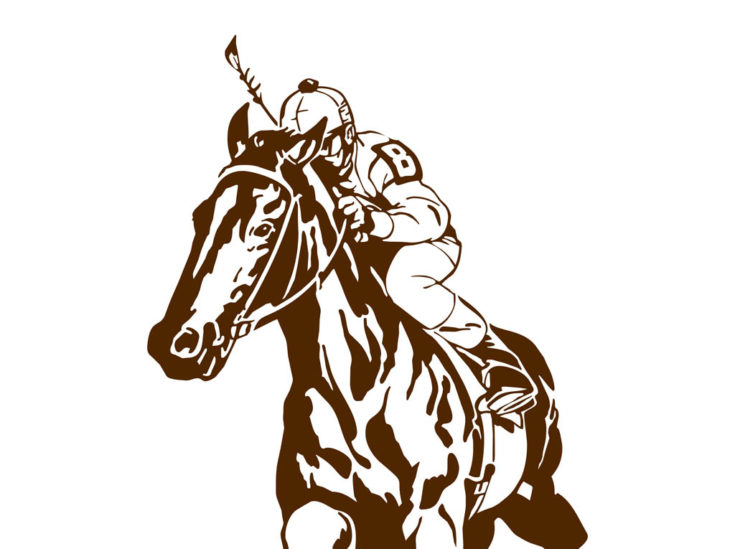 While some horses are wild and run free and others spend time moving around a pasture, there are horses that work hard to make a name for themselves. Horse racing is one of the most popular sports in the world, especially in the United States. This image is an icon when it comes to events like the Kentucky Derby.
13. Mountainscape Run

This image has so much going on it's difficult to find a place to start. You have four strong steeds running wild through a nature scene and impressive mountains hovering over their backs to give it some dimension and depth. The contrast of light and dark makes this a challenging project, which is always a good thing.
DOWNLOAD IT HERE
14. Zebras Stripes
Zebra's look like horses, which is probably because they are wild horses from Africa. The strips are the one thing about this design that sets it apart from the rest. Stripes like that offer a project that is challenging and fun at the same time. You will be using several sized nibs on this, which is always a good time.
Conclusion
With these woodburning patterns, we are positive you will find something that appeals to your style and expert level. You can even bookmark this page and try your hand at each one to create a collection of horse images burned into some gorgeous pieces of wood. They would make great gifts as well.
If you enjoyed this article let us know in the comments section below. You can also share it with your horse-loving friends on your social media newsfeed.